Join us for a challenging and fun multi-day camp on some of the best trails around!
2-Day Camps
Our 2-day camp gives you a chance to build up and clean up your toolbox of mountain biking skills; from the fundamentals to  wheels lifts, high-speed cornering, drops, technical features and so much more!  Join us for a full weekend of skills that will equip you to better handle a variety of terrain with speed and efficiency.
This comprehensive Ninja program allows you to put the entire ninja curriculum together into one epic weekend.  The camp kicks off with an overview of the foundational riding skills and builds up to more advanced material over the course of the weekend including jumping, high speed cornering, technical climbing/descending, drops and more. The weekend is taught in a progressive format meaning each skill builds on another, giving everyone an opportunity to progress at their own pace!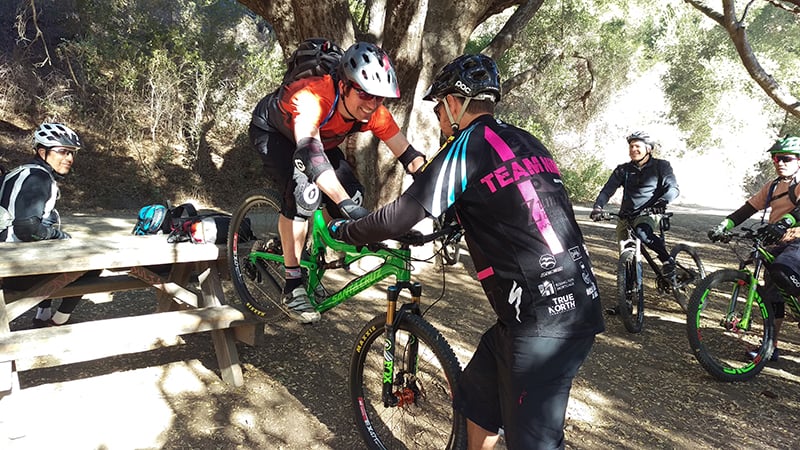 What is an "Adventure" 2-Day Camp?
2-Day Camps that are designated as "Adventure" cover all the same curriculum as other 2-Day camps but in highly sought after destination riding locations. Adventure camps provide you with the same professional instruction as other Ninja clinics while allowing you to ride some of the best trails in the country.
Don't worry, camps that aren't designated as Adventure Camps will still challenge you and you'll absolutely leave a better rider. We work hard to select the best teaching locations and around the country and you might be surprised by how great that local trail network is for learning.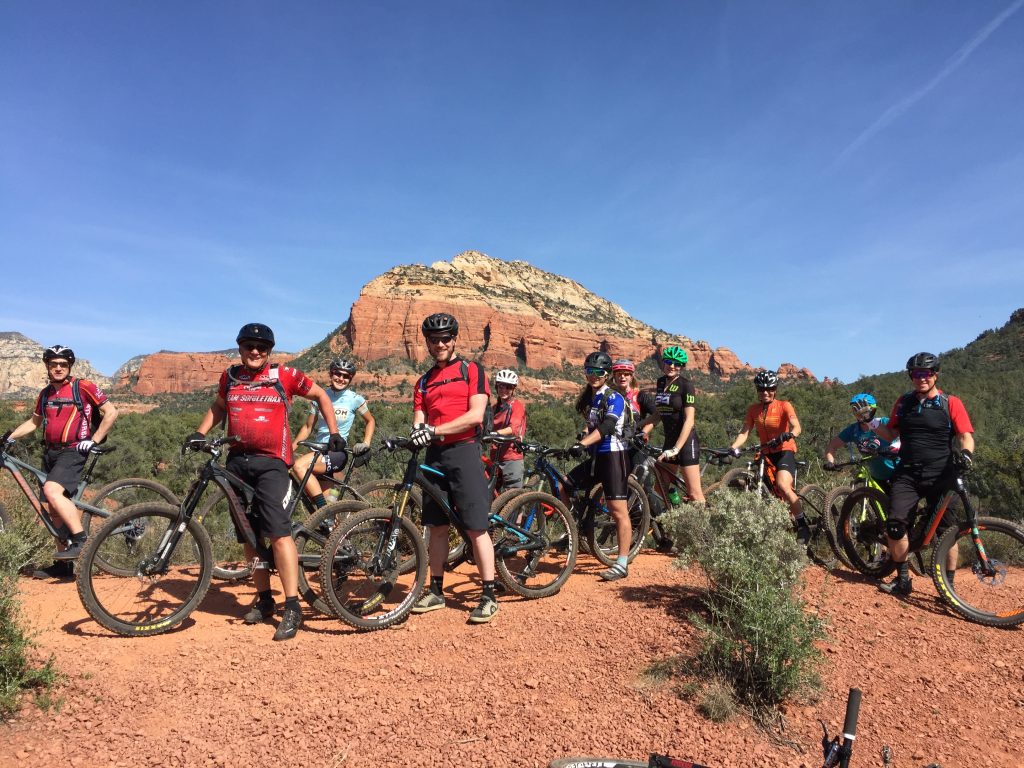 Sample Camp Schedule*
(Day 1) Saturday:
8:45-9:00 Meet your instructor  | Arrival at course venue + equipment check
9:00-9:15 Let's get started | Introductions, camp overview, bike safety check, bike set-up review
9:15-9:30 Warm-up ride | Head to skills area
9:30-12:15 Mornings skills session | Ready position, bike-body separation, effective braking, fluid shifting, body positioning, wheel lifts
12:15-1:30 Lunch break | BYO
1:30 – 4:15 Intro to jumping | Manuals, bunny hops + how to safely jumping (and land) your mountain bike
(Day 2) Sunday:
8:45-9:00 Meet at trailhead | Gear up for day 2!
9:00-9:15 Review | Brief review of Day 1 skills
9:15-12:00 Morning skills session | High-speed cornering, switchbacks, drops, rock dodge, technical climbing & descending
12:00-1:00  Lunch break | BYO
1:00-3:45 Trail ride + skills application | Put those skills to work!
3:45-4:00 Review, questions & next steps | #Ridelikeaninja
*Clinic schedule and skills covered may vary according to location and terrain.
Other Multi-Day Camps
We like to mix it up occasionally and offer an event that doesn't match the clinic options listed above. For example, every year we offer a 3-Day Camp at Mulberry Gap in North Georgia that combines our traditional 2-day camp curriculum with longer rides and more time to apply your skills to on-trail features (plus blueberry pancakes, hot tubs and fireside hangs).
Upcoming Multi-day Events