As the world faces drastic lifestyle changes to combat the spread of COVID-19, it can be easy to lose a sense of normalcy. That loss can be incredibly unsettling and challenging. We are here to help! Chances are, if you've found yourself on this post, "normal" to you involves bikes in some way, shape or form. So today we're hoping to offer a break from the news and instead, provide suggestions for keeping some "normal" (aka BIKE) in your daily routine.
We hope these bike-tastic ideas will help you have some fun as you adjust to your new (socially distanced) normal.
1. Practice Your Skills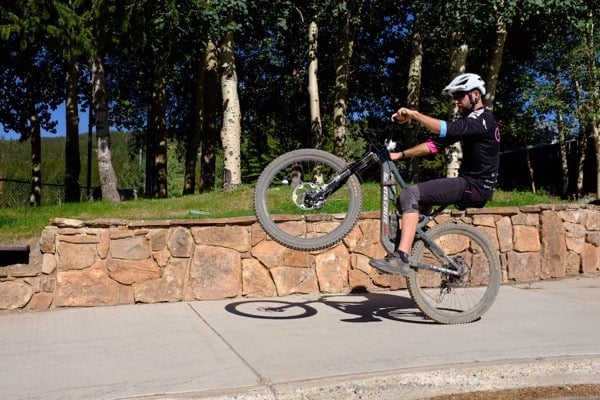 If on-trail rides aren't in the cards for you right now, that doesn't mean you can't work on your skills. Do you have a living room, driveway, cul-de-sac or dirt road you can access? Great! You have everything you need to do practice your skills. Here are our favorite skills you can practice just about anywhere:
We like to think of the track stand as "old faithful" – it's reliable, practical and a little showy (in the best way).
Unless you live in a really big house, we probably don't recommend doing this one in your living room. Head out to your driveway and start by practicing your bunny hop over a small obstacle such as a stick or stuffed animal. Master the small stuff before building up to bigger logs and challenges.
The Rock Dodge, will allow your front wheel to pass on one side of the obstacle while your back wheel passes on the other side. This allows obstacles to pass under your down-tube between your tired, while you ride away without losing momentum or puncturing a tire.
The wheelie is really a useful riding skill, particularly for getting over trail obstacles, as well as a great way to practice balance and bike control. But maybe even more importantly than all that – it looks cool.
2. Build Mental & Physical Strength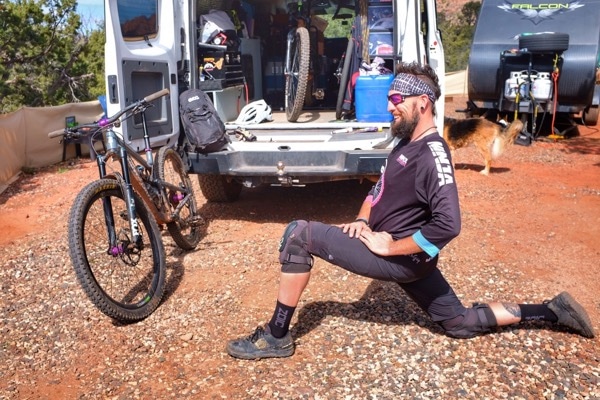 Don't forget the importance of maintaining and building mental and physical strength through times of great change. If you spend any time on social media right now, you'll see lots of resources for online yoga classes, at home workouts, meditation apps and mindfulness tips. Here are a few additional resources we'd like to throw in the mix:
3. Keep Learning
If you find yourself with a more free time than usual, now is a great time to study up on all those mountain bike topics you've always had questions about…
Should I be landing front wheel or rear wheel first on a jump? (Answer)

How do I keep my feet on the pedals when jumping? (Answer)

How do I introduce a friend to Mountain Biking? (Answer)

Why is my bike making that weird noise? (Answer)
We have a multitude of skills articles available for free on our website where you can read easy to follow, step by step guides to improve your skills on the bike. Homeschool for mountain bikers is now in session!
Tired of staring at a screen? Listen to a podcast while you tidy up around the house! The Singletracks podcast and The Inside Line from VitalMTB have great mountain bike specific topics and if you just need more "happy", checkout The Happiness Lab.
4. Pick a Project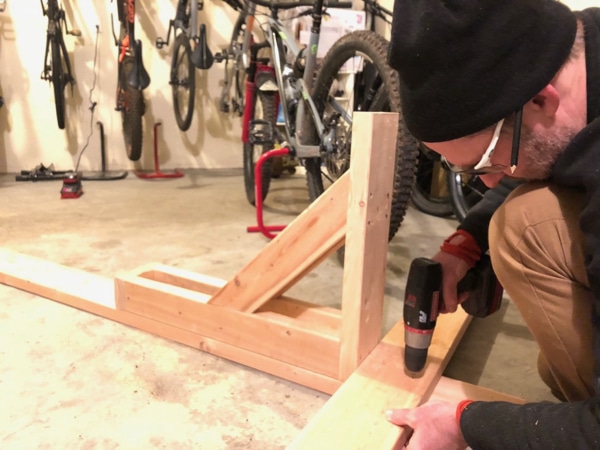 You know that list of bike related projects you've been meaning to tackle but just haven't had the time? No time like the present! Consider tackling that deep clean of your bike that you've been meaning to do. If you happen to have a few power tools and some scraps of lumber in your garage, why not build yourself a manual machine? Or, perhaps you want to do a quick bike-supply inventory. When's the last time you did an inventory of that first aid kit buried at the bottom of your bag? Do you have a spare tube and tubeless sealant? Make a list of things you need to resupply on.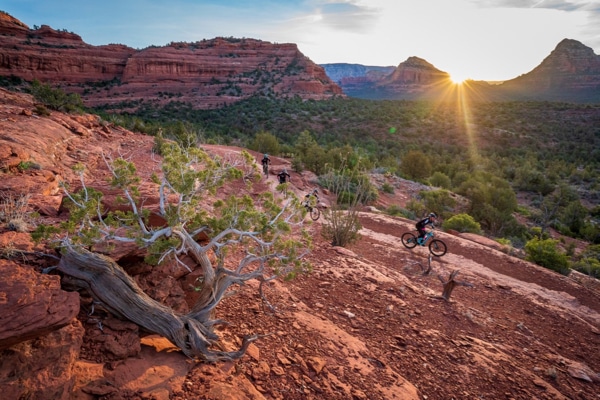 And with that, we hope you can find some bike and joy in your new normal as the worldwide battle against this virus unfolds. On behalf of everyone at Ninja, we hope you are able to stay safe, healthy, and inspired. If you have ideas for bike related projects or activities to keep busy with, we'd love to hear them in the comments below!