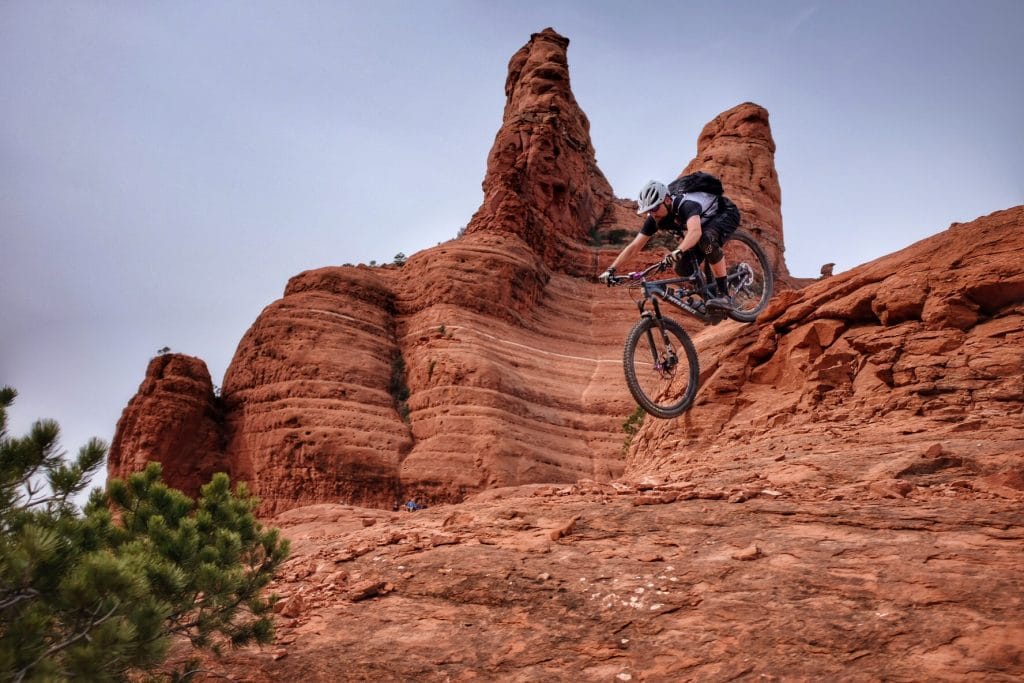 "Rojo Velcro" is the term the locals use to describe that perfect ribbon of red singletrack that winds through the beautiful high desert setting in Sedona, Arizona. With hundreds of miles of this "shred carpet" (another well-deserved name for the trails) and a town a full of sights, food, and entertainment, this is an unforgettable destination to enjoy a Ninja skills clinic!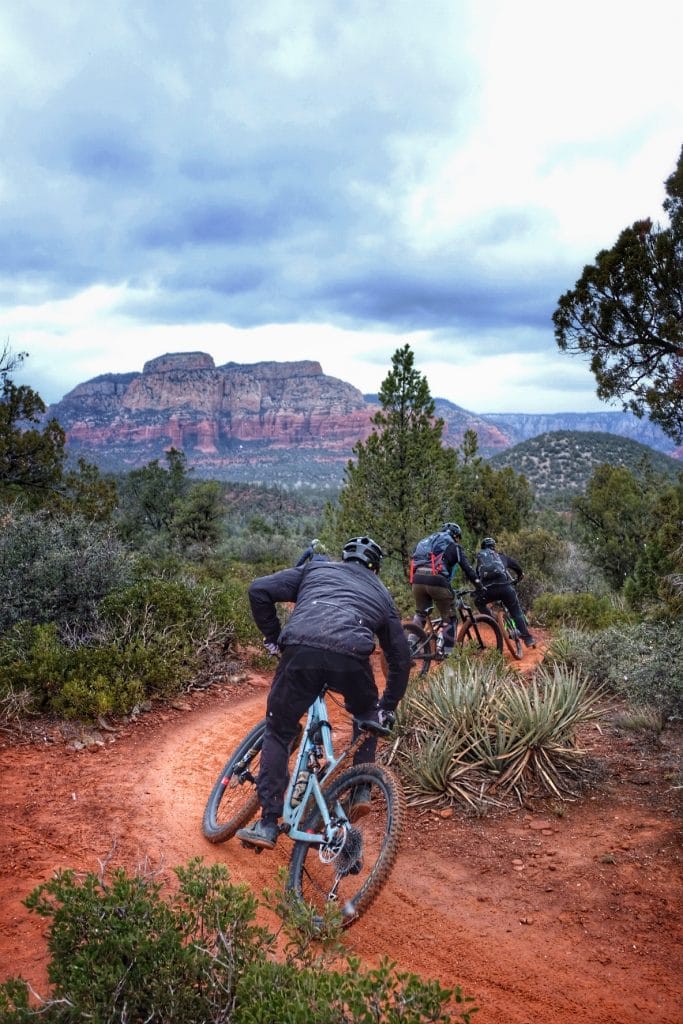 Skills and Thrills
Chuckwagon Trail is trail full of features and easy to access from multiple parking areas, so it's only a short warm up ride to get to the good stuff. You're met with incredible views and a large slickrock slab that's perfect for working body positioning and drills on a level surface. Descending from there, you'll find a rock waterfall to work on technical climbing and descending. Next up? The best corner combinations around! Smooth "S" turns, combined with tight, arcing corners that are perfect for putting Ninja's cornering techniques to the test.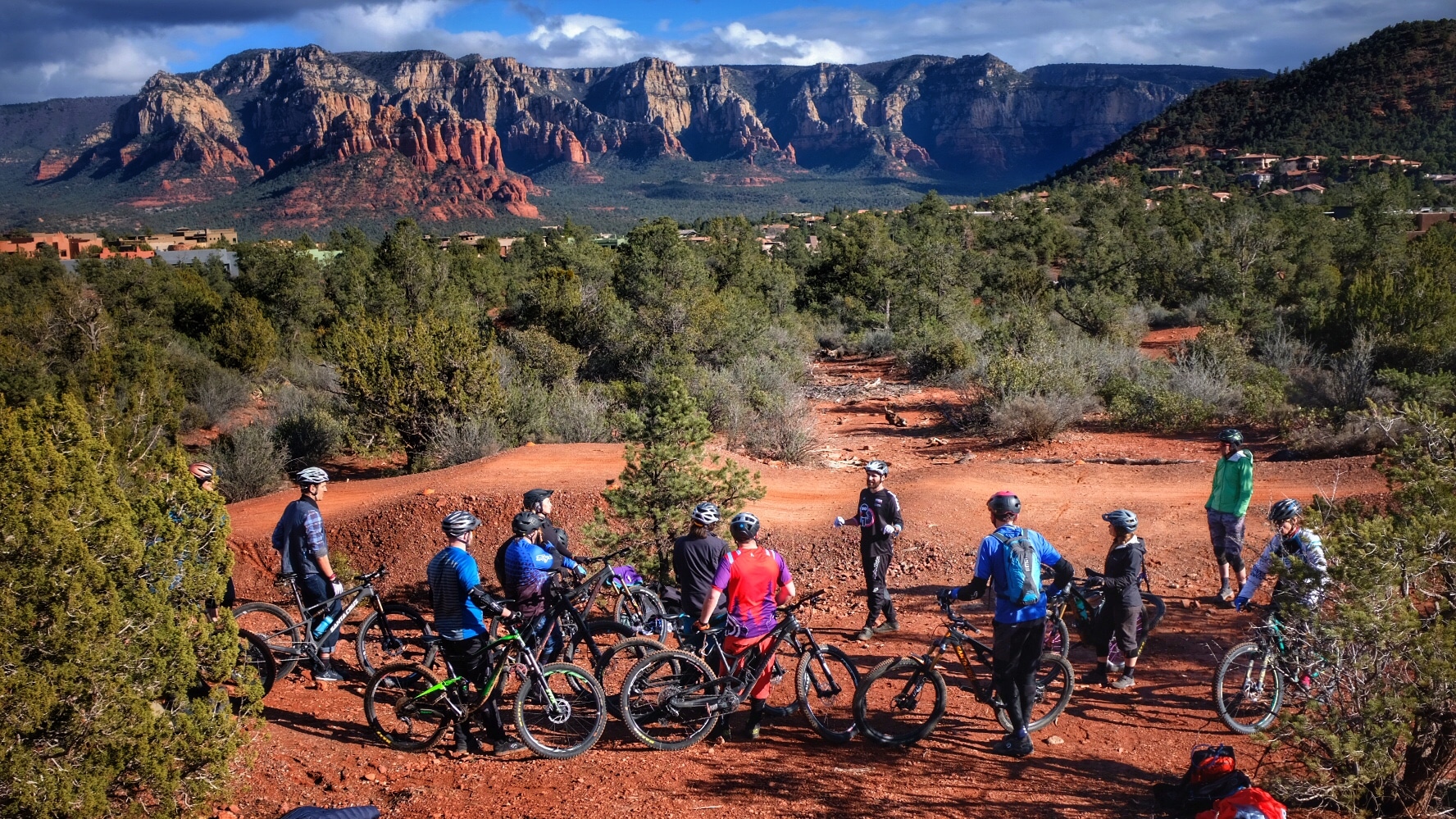 Sedona riding requires a varied skillset to maintain momentum and navigate features. Front wheel lifts are a constant necessity to get up and over the ledges and rock features. How are your steeps?! The ability to handle steep rolls and drop techniques will elevate your experience here. Most of all, you'll need to be able to simultaneously ride and gawk at the surreal scenery all around you!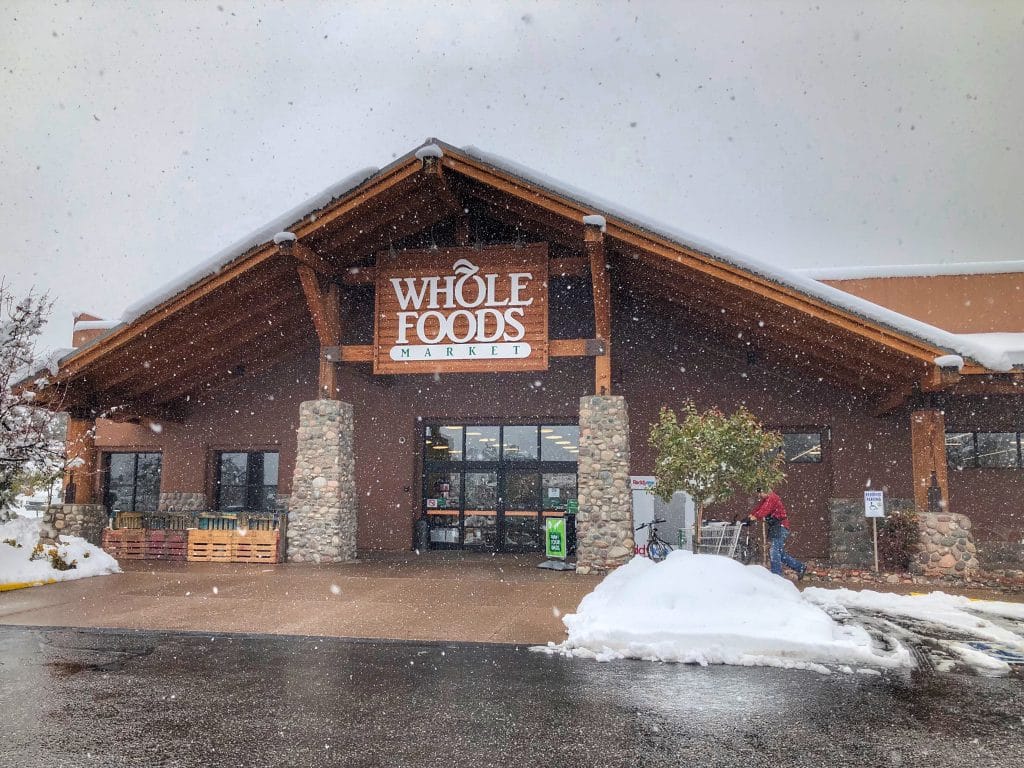 Filling Stations
Sedona is a tourist town so there's no shortage of quality grub. A lap around the parking lot of the Whole Foods is like an Instagram feed of #vanlife and adventure rigs. It's no wonder that people gather there with the well-stocked hot food buffet, smoothies, sushi, pizza, bar, and grill. Odds are you'll cross paths with some fellow riders and maybe even high five some Ninja coaches if you time it right! After a day on the trails, it's hard to beat Picazzo's for wings, roasted sweet potatoes, and gluten-free pizzas that'll change your life.
Off-Bike Adventures
We're going to say it: it's okay to spend a few moments off the bike… seriously. Sedona's entertainment options are endless with shops, outdoor concerts, art galleries, spas, wildlife parks, and hot air ballon rides. With the altitude, desert air, and technical riding, you'll be grateful for a chance to unwind, catch your breath, and see why Sedona's a hot spot for non-cyclists, too.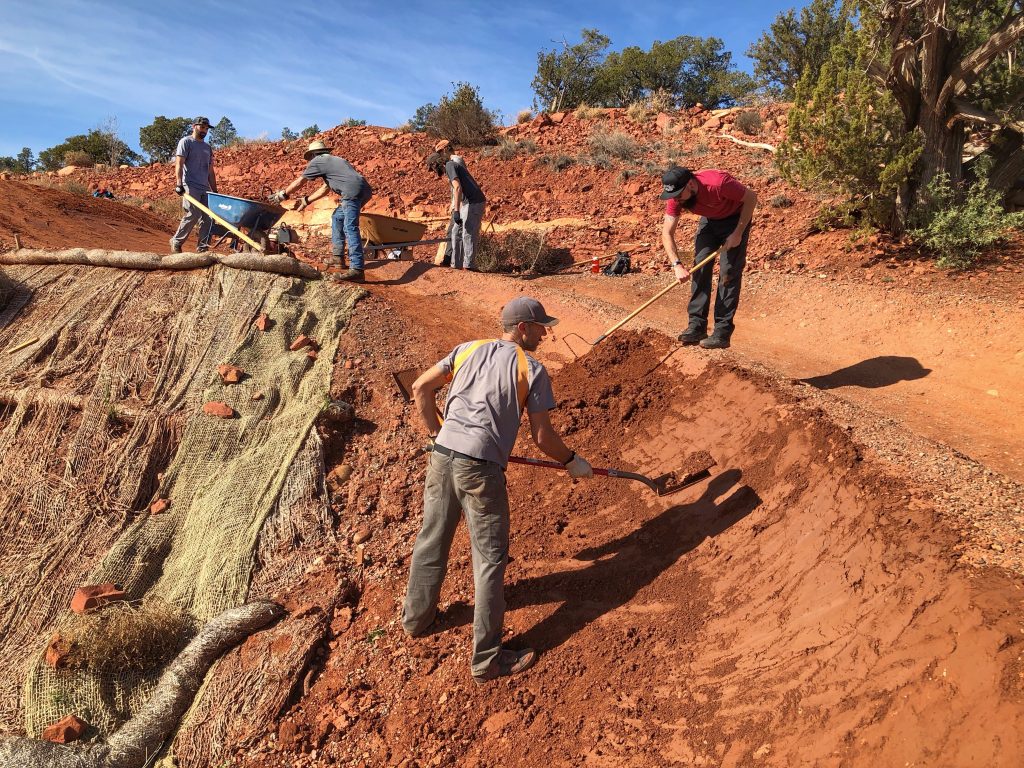 Ain't No Party Like a MTB Party
Shoutout to Verde Valley Cyclists Coalition for all they do to support the trails and community, the volunteers that keep the Posse Grounds Bike Park tuned up, and all the Forest Service and locals that put in work on the trails! When it comes to bike shops, Over The Edge has all your needs covered from rentals to routes to repairs.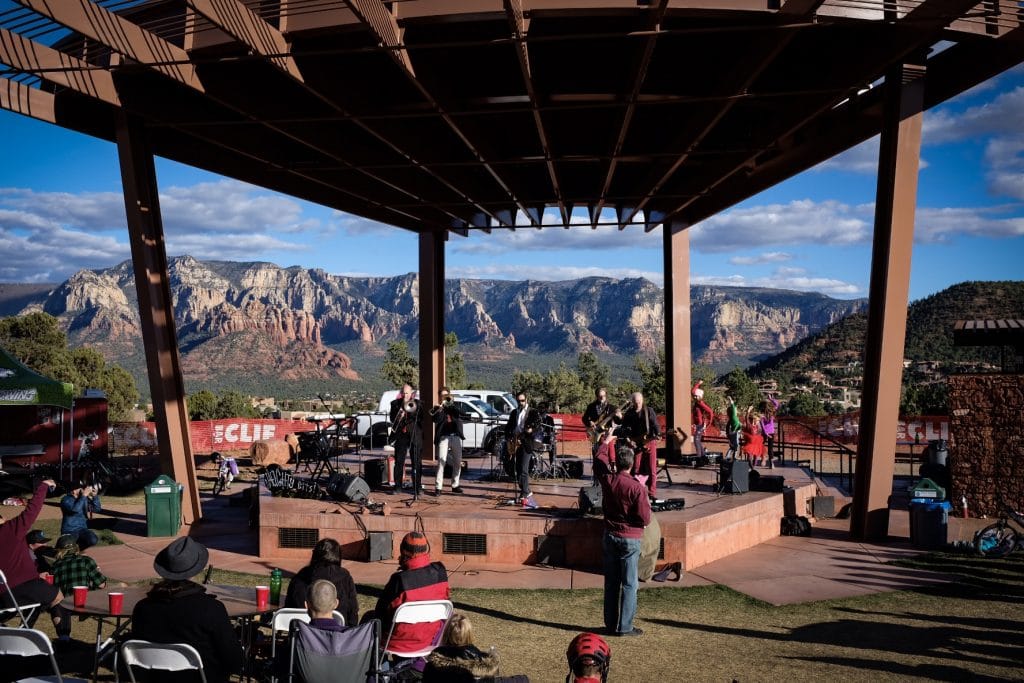 If you want to take part in what is, in my humble opinion, the best mountain bike festival in the country, get to the Sedona MTB Festival in March. And of course, we'd love to see have you join us at one of our Sedona Adventure Camps or Clinics!