Imagine a magical mountain biking playground where dozens of trails weave through the trees with jumps, berms, rollers, and drops that are prime for progression. A place where confidence is boosted by every lap, new session buddies are made, and high fives abound… welcome to Duthie Hill Park in Issaquah, Washington.
The Evergreen Mountain Bike Alliance has forged a gem within this 120-acre forested park, packing in so much bang for the buck that it's hard to believe until you put your wheels on the ground to explore it. So we sent Instructor Jeremiah Stone out with the no-fun, very tough task of scoping it out and reporting back on exactly what makes this area a must-ride for every mountain biker.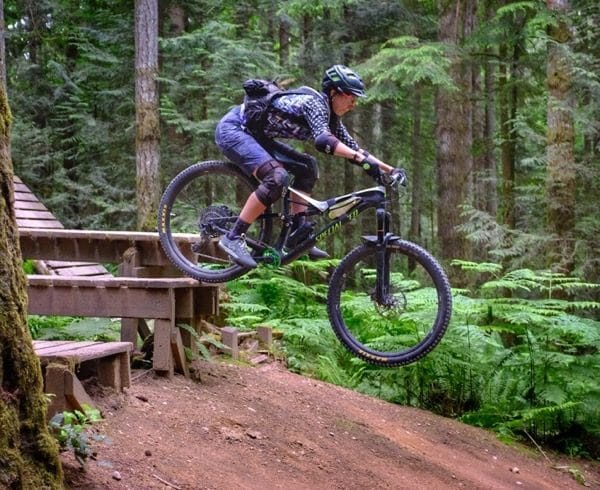 Trail Hit List
Bootcamp is a flowing green trail that offers a series of corner combos and an easy return to the top. Add a new focus to each lap – bike-body separation, footwork, compression, hip rotation, line choice – and you'll take your cornering game to a whole new level. (Psst… here are our tips to Corner like a Pro)
Gravy Train is a short and sweet jump trail that features a progressive series of gap jumps that steadily grow larger and more technical towards the end. Like the frog in the pot, it starts off mellow and heats up into some full-on gaps later. I found myself grinning ear to ear and hustling back to the top for more Gravy!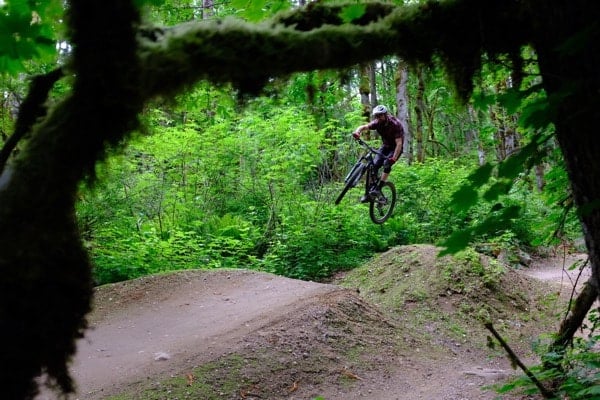 Skills Focus
The key skills you'll utilize will be cornering and jumping with opportunities to work up to drops of all flavors. This park has been built to challenge everyone you can progress no matter where you are in your riding journey. Plan to come and session the trails and features so you can take your time, focus on specific skills, and warm up to new challenges.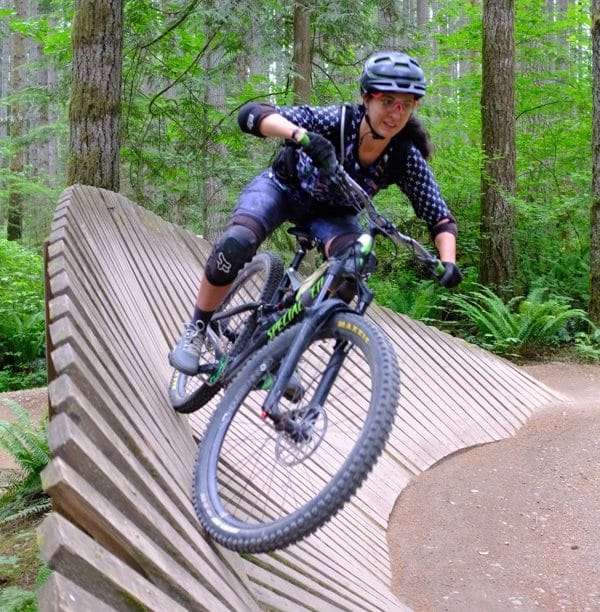 Fuel for your Ride at Duthie hill
My pre-ride coffee spot was Caffe Ladro. They hit me with a great Americano and had several tasty baked goods and gluten free treats! After the ride, I was struck with a pizza craving and found myself cruising over to MOD Pizza. Although it's a chain, they consistently serve up a good, quick pizza, and sometimes that's exactly what you need!
"There's a breakfast spot in town called The Egg and Us that had Swedish pancakes and a boatload of egg-centric dishes. Levitate gastropub had a huge selection of WA and PNW craft beer and cocktails with awesome burgers and American fusion dishes." – Instructor Matt Beall
Local Celebrities
You may spot some local legends such as Simon Lawton and Kat Sweet. Both are accomplished racers and are super-involved in the local scene and events. Other pros swing through from time to time, taking part in the joy that a playground like Duthie Hill can offer!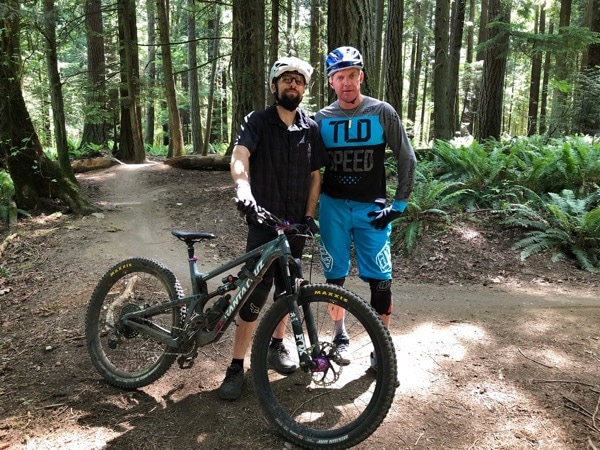 In the Vicinity
Tiger Mountain is another riding zone with phenomenal trails that pushed my limits and made for an epic great day. Tiger Mountain is also a popular spot for flying sports like paragliding and hang gliding. There are several guides around there that offer tandem flights if that's a thing you'd enjoy!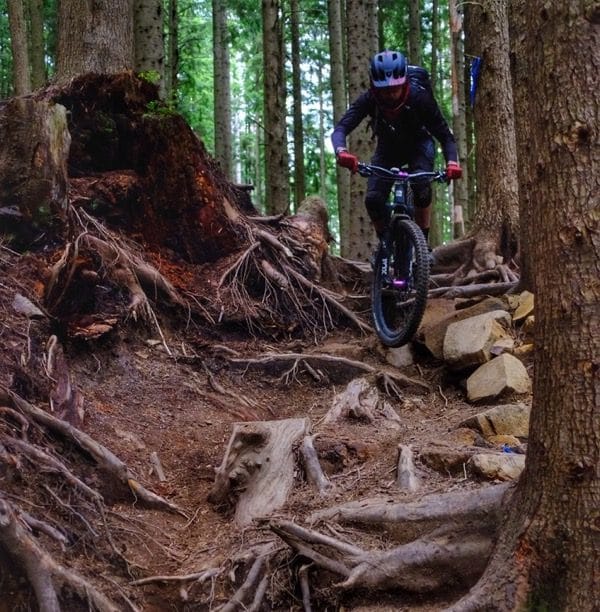 Ready to ride this special slice of mountain bike heaven with us here at Duthie hill? Join us for an upcoming camp or clinic!