Ninja relies on the talents of our furry companions to execute over 600 skills events around the country every year. So in honor of Take Your Dog to Work Day on June 21st, we'd like to introduce you to the dogs of Ninja and how their unique abilities contribute to our success.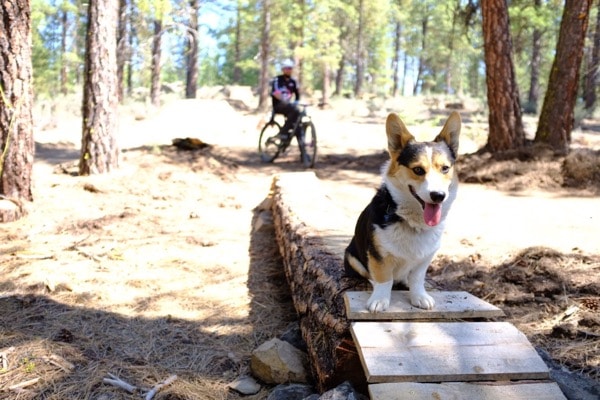 Name: Wombat
Supervisor: Jeremiah Stone
Title: Chief Safety Officer, Trail Features Division
Duties: Oversee installation and testing to avoid code violations, be a good boy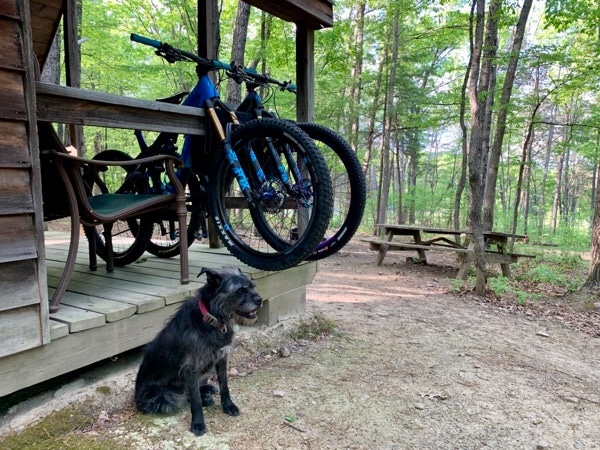 Name: Pippy
Supervisor: Gordon Wadsworth
Title: Equipment Security Supervisor
Duties: Premises surveillance, lick suspicious passerby extra hard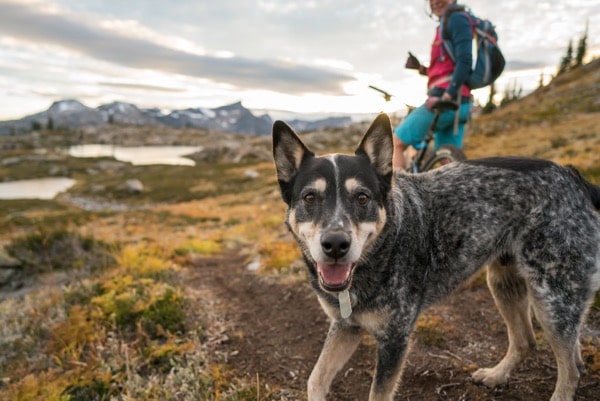 Name: Bud
Supervisor: Hannah Levine
Title: Certified Leg Lift Operator
Duties: Mark official trail boundaries, trees, rocks, shrubs, sticks, brother's head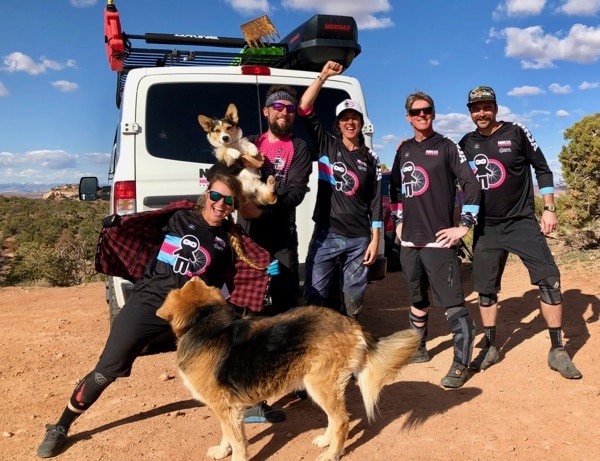 Name: Koda Bear
Supervisor: Becky Jo Steele
Title: Photographer's Assistant
Duties: Facilitate photo shoot setup and wardrobe styling. *Dreams of becoming a photographer were shattered by lack of thumbs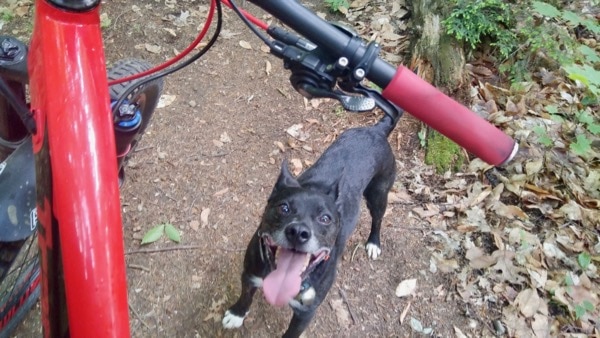 Name: Arrow
Supervisor: Brian Danz
Title: Cardiovascular Efficiency Expert
Duties: Deliver motivation during riding breaks by anxiously wagging tail to get a move on already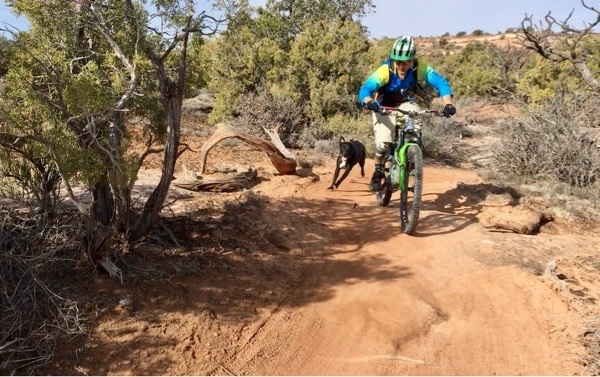 Name: Raven
Supervisor: Russ Risdon
Title: Surface Conditions Educator
Duties: Advise on the detrimental effects of skidding and instruct proper braking technique despite having 20 toes and 0 fingers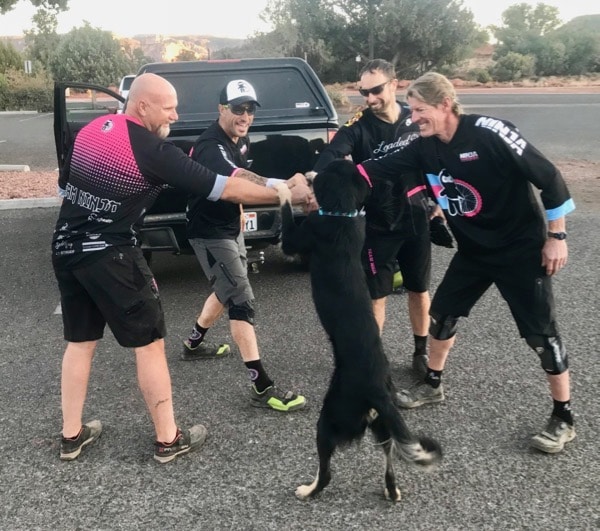 Name: Blue
Supervisor: Richard La China
Title: Human Resources Director
Duties: Oversee the recruitment of new Ninjas and maintain the highest level of stoke with motivational meetings and high-fives
Whether your dog helps you pick the best lines, gives you high fives between laps at the bike park, or provides recovery support on the couch, here's a big, wet smooch and butt sniff to your furry companion from ours.
What's your dog's very official title and duties? Comment below!