The iconic words of AC/DC ring true once again… "For Those About to Rock, We Salute You!" It's on, you've got a date with destiny and it's time to ride. But before you saddle up, you should develop your pre-ride routine to set the stage for your next great trail experience. Here are a few tips for getting your mind, body, and machine ready before you hit the trails!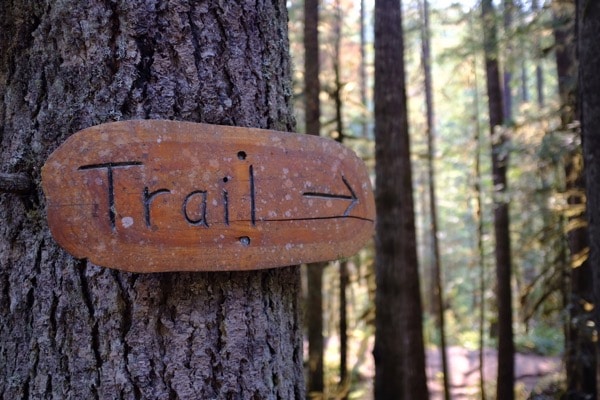 1. Know Before You Go
Check the weather and have the right gear at the ready. If there's a chance of rain or wind, you'll be thankful you brought a jacket when the weather rolls in. If it's going to be hot, some extra electrolytes will help you finish strong. If you're riding a new trail, gather some beta from seasoned friends or a mountain bike trail app (we like Trailforks app and MTB Project) to wrap your head around what to expect on your ride.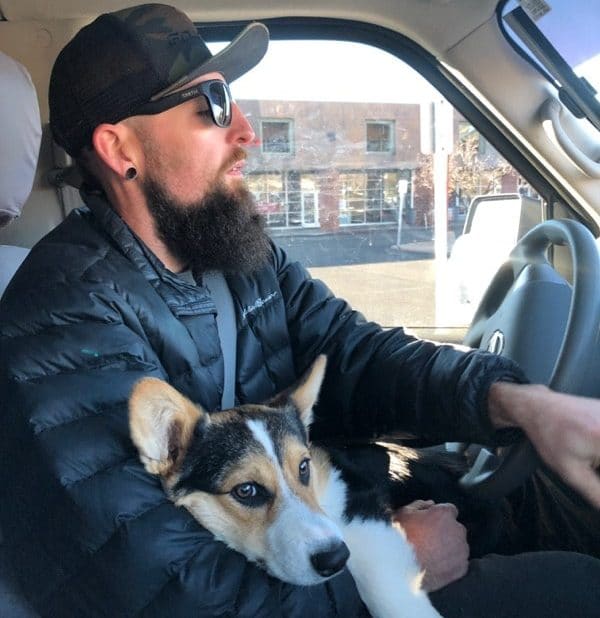 2. Get That Mind Right
Take a few moments to think about what you're looking forward to the most and visualize the ride delivering. But beware: disappointment happens when your expectations and reality don't line up, so do yourself a favor and get them in harmony. Think about the skill level of your riding partner or group. Consider the trails and their current conditions. Take a minute to analyze your current state of mind & body. Then, set realistic goals for a killer ride with those ingredients.
3. Fuel It Up
Bonking sucks. That dreaded feeling when your energy level hits a wall, everything becomes way harder than it should, and it results in anything but fun. You can avoid this by getting some quality calories beforehand so you don't rely entirely on those gels and bars. Also, drink plenty of water before your ride so you don't blow through your supply in the first few miles.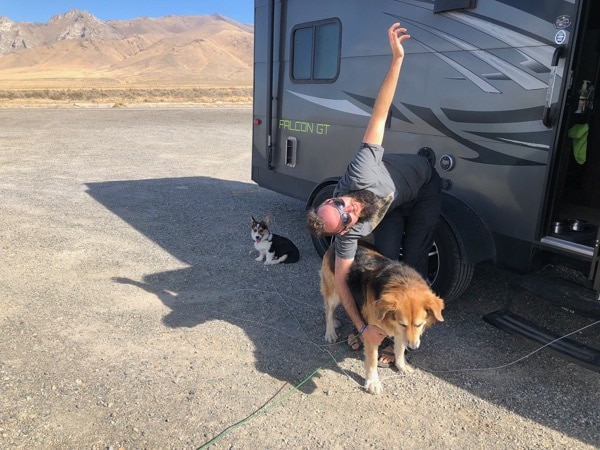 4. Warm It Up
Do your body another huge favor and take a few minutes to stretch and warm up. Imagine enjoying the first mile of a ride instead of spending it stiffly working through kinks and wondering why you feel so out of shape. Try a sequence of lunges, forward bends, twists, and lean on your buddy for some quad stretches. Give the shoulders, arms, and hands a good stretch, and roll your head nice and slow to get the neck loosened up! Not only does this help you enjoy the beginning of the ride as much as the end, but it can help prevent injury (ain't nobody got time for those).
5. Get it Right, Get it Tight
Mechanical issues are way easier to fix at the trailhead than on the trail. Give the bike a good wiggle and squeeze: start with the brakes, check the headset, squeeze the tires, make sure your dropper works, check the drivetrain, and see to it that your suspension is moving and there's no strange sounds! (Psst.. here's a full rundown of a bike check.) Take inventory and make sure you have all your spares, tools, snacks, and water that you'll need before you hit the trail.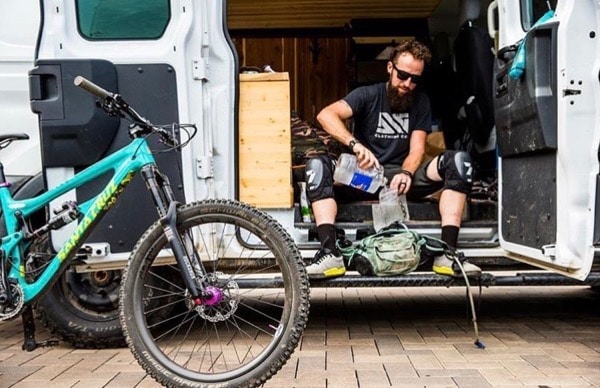 Pro Tip
Get to the ride early. It's easy to overlook something or skip your stretches if people are waiting for you and you're in a rush. Once you know everything is good to go, get on your bike and play. Those few minutes before a ride are great for working on skills… check out these 8 Moves to Master Anywhere. This warmup is a dynamic, fun, and effective way to develop skills and get the blood pumping before you start your ride!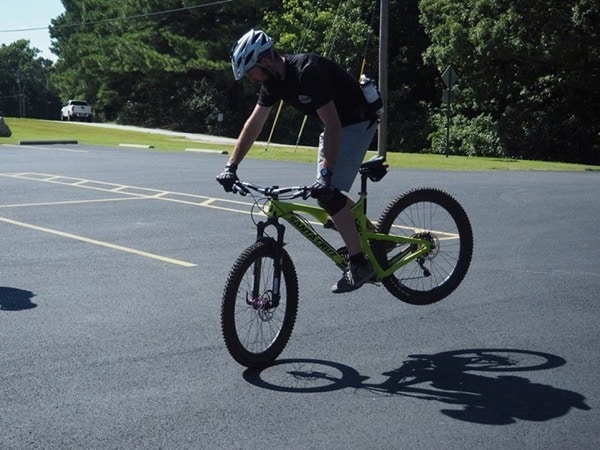 And BOOM!
Your body feels nimble, tires are topped off, brakes feel great, and everything is shifting crisp while your circle your friends like a shark. Everything about you is ready to ride thanks to your dialed pre-ride routine… now you get to reap the benefits. Get out there and RIDE!