We aren't usually in the business of offering relationship advice but when it comes to riding with your +1, we have a few suggestions to help you both start and finish your ride still smiling!
We understand that every (riding) relationship is different so think of these guidelines as a solid starting point. Ready to get shreddy? Let's go…
1. Foreplay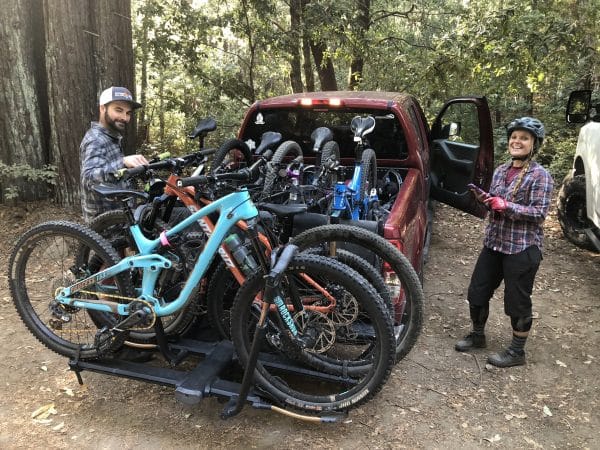 Take a few minutes to gather your gear and get into the right mindset for your romp on the trails. You don't want to show up unprepared – look over your bike, make sure you've got your fix a flat kit, fill up your water bottles, double check your tire pressure, lube your chain, and most importantly, take a deep breath. Don't take yourself too seriously, this is supposed to be fun after all!
Okay, you are ready to ride.
2. Meet in the Middle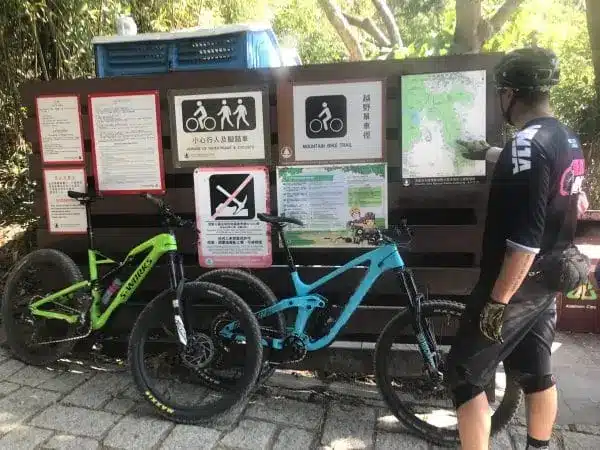 Pick a trail that you will both enjoy. The guidelines for riding with your partner aren't all that different than the textbook relationship advice you've heard a hundred times – it's all about compromise. Keep a nice pace that you can both sustain, ride a trail that is challenging but not over your heads and for goodness sake, spend some time actually riding together!
3. Get Up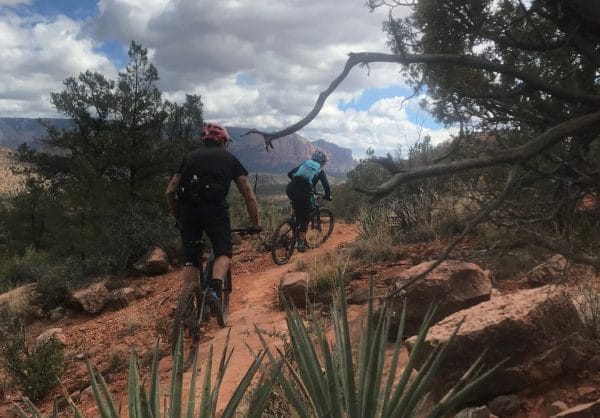 Learning how to successfully get your partner to the top is a skilled art. If you are the stronger climber, swallow your pride and slow it down for a bit. If you are going stir crazy, have some fun with the slower pace (just keep it in your own head). Focus on perfecting your track stand on the climb or try to single-speed the climb (pick a gear and don't shift).
On the flip side, if you are the slower climber, tell your partner your preferences and be honest. Want them to ride with you and chat on the climb? Tell them. Want them to ride ahead so you can sing out-loud unencumbered on the climb? Tell them. No need for mixed signals on the trail. Be clear and direct.
4. Get Down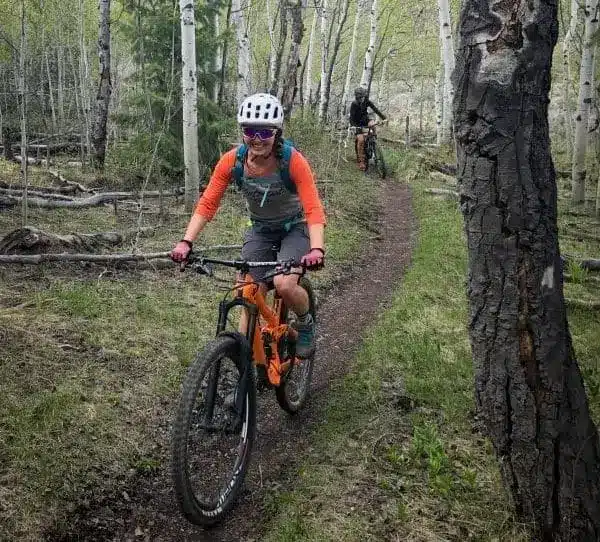 Maybe you are a little faster than you partner and you really want to let loose on the downhill flow. Totally fair. What's not fair is descending for 30 minutes at full speed and then complaining about having to wait 20 minutes for your partner to catch up. Instead, break up the descent into bite size pieces. Let loose for a section of the descent and then pull over and wait for your partner to catch up. Maybe let them lead one section of the descent before you take the lead again.
5. Fuel the Fire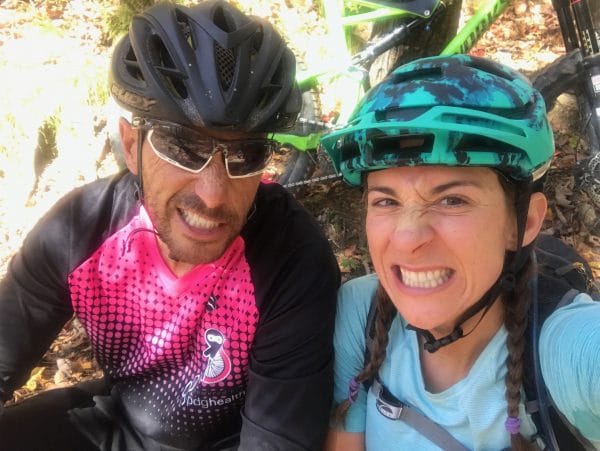 No one likes a thirsty and/or hangry riding partner. Bring plenty of water and snacks. Learn your partner's favorite trailside treat and bring it in your pack for a mid-ride surprise. My personal favorite riding pick me up? Chocolate covered espresso beans.
6. Keep it Fun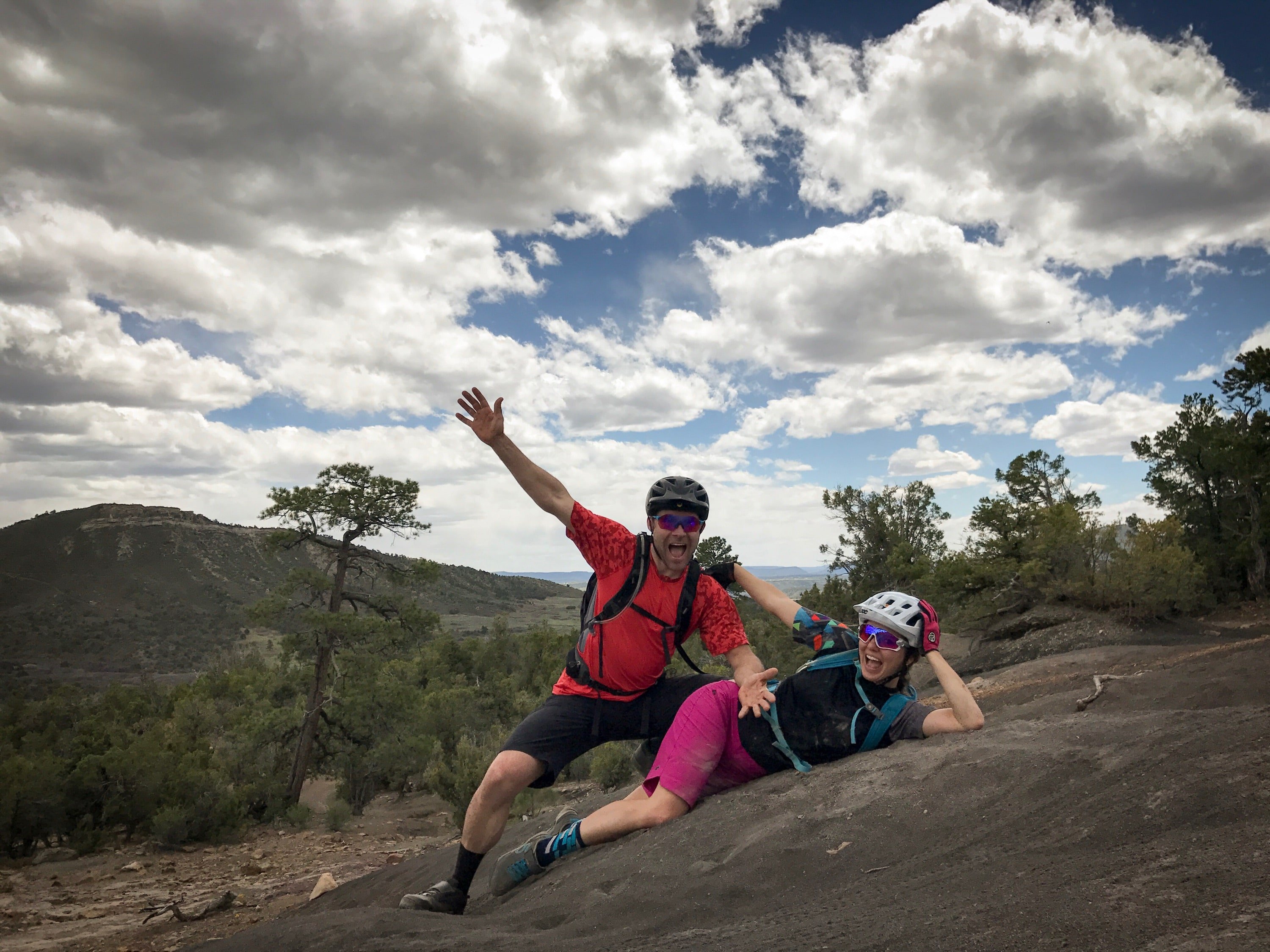 Assuming you aren't training to win a national title, don't take yourself too seriously. Stop and session challenging features together. Offer to spot your partner. Be patient. Don't get frustrated with yourself or your partner on the trail. No one likes riding with a frustrated Debbie Downer.
7. Watch Your Words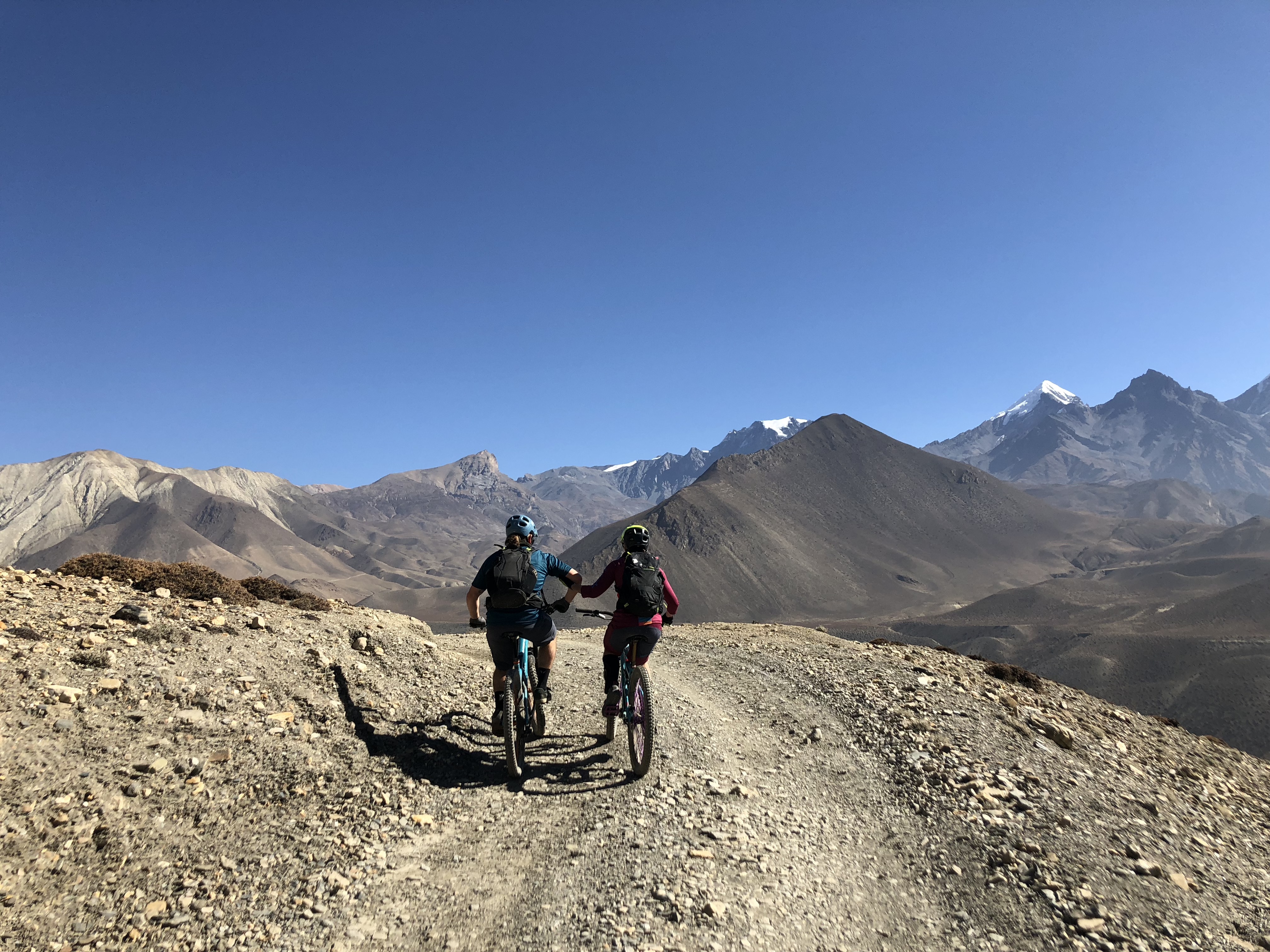 Unless otherwise discussed, don't try to coach your partner. Let a trained mountain bike therapist (Ninja Instructor) offer riding feedback. Trained professionals can help you navigate choppy skills. Whatever you do, don't offer Bad Mountain Biking Advice!
8. Finish with a [insert favorite post-ride treat here]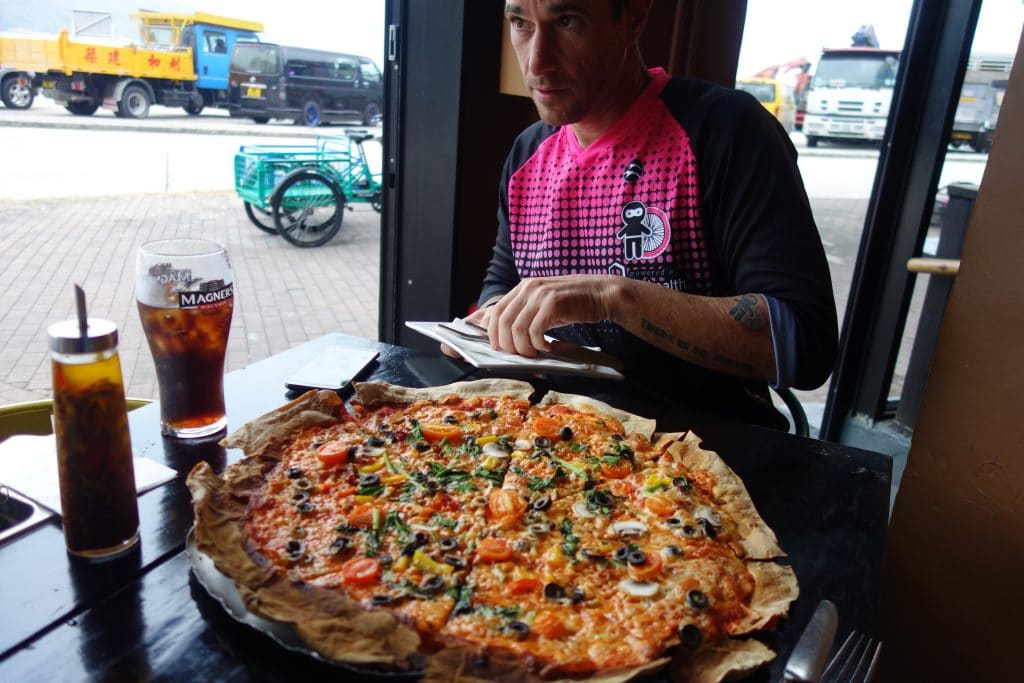 End every ride with a good ol' cheers. Maybe you cheers with water bottles in the parking lot or maybe it's beers at the local brewery or better yet, a slice of pizza. Whatever you choose, take a moment to celebrate spending quality time together with your bike…I mean each other!
9. Seek Professional Help
If things have gotten rocky don't be afraid to see the professionals. Join us for a Ninja camp or clinic so you can start speaking the same language and learn how to work through riding the rocks together. Make a weekend getaway out of it at one of our most buzzed about locations like Sedona, Kingdom Trails, or Bend to reignite that fire that got you riding together in the first place.
Happy shredding all you bike lovers!