Looking for ways to stimulate your riding experience during quarantine? Today we've got a plan for creating your very own Mountain Biking Stimulus Package.
Mountain Biking Stimulus Package [noun], defined as:
A set of actions by a mountain biker that is intended to encourage improved biking experience and/or improved skills.
Investing a little right now can lead to some big rewards for when it's time to get back out on your favorite trails in the not too distant future. Check out our tips for giving your ride a boost right now – including a few low and no-cost ideas!
1) Tune It Up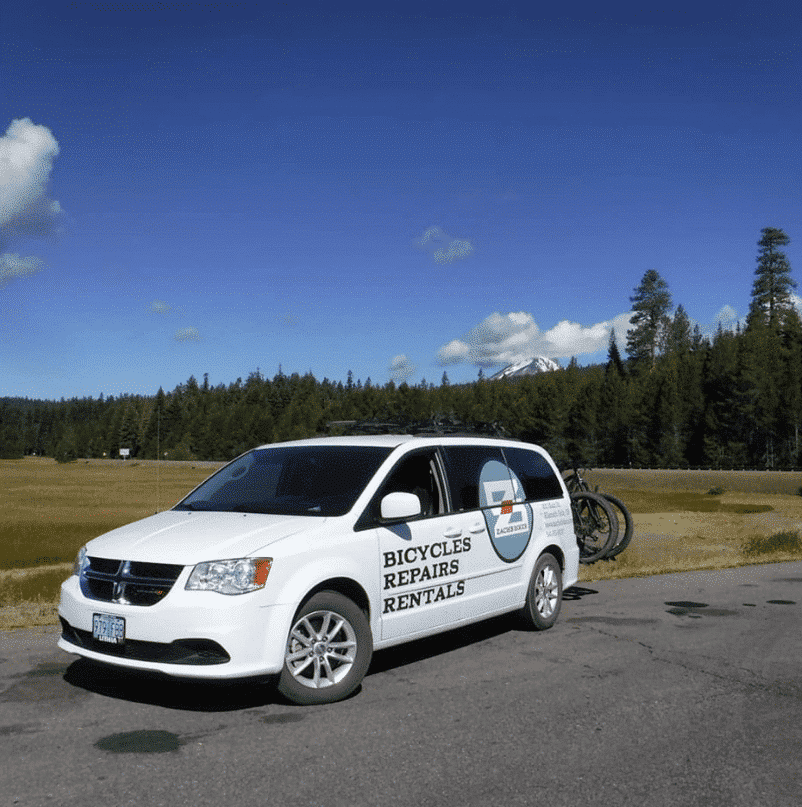 Now is a great time to consider a complete tune-up which might include servicing your brakes, drivetrain and suspension, replacing tire sealant, inspecting bolts, greasing pivot points and whole lot more. If you aren't ready to do a complete overhaul, start with your brakes and drivetrain. Since shifting and stopping are pretty darn important, properly functioning brakes and a properly functioning drive train should be top of the tune-up priority list. When it comes to a tune-up, you can do it yourself or leave it to the experts.
Looking to do a bike tune-up yourself? Whatever it is you want to work on – there's a video for that! You can explore the world of DIY guides available online. SRAM offers an entire database of how-to videos here. Now is the perfect time to learn some wrenching skills. Fair warning, though: the experts at your shop have all the right tools and knowledge to get it perfect if you don't feel entirely confident!
Want to leave the tune-up for the experts? Many bike shops are still offering service with curbside pickup to maintain social distancing. Some are even offering delivery and pickup – making it extra easy to get everything rolling!
2) Inspect for Wear and Tear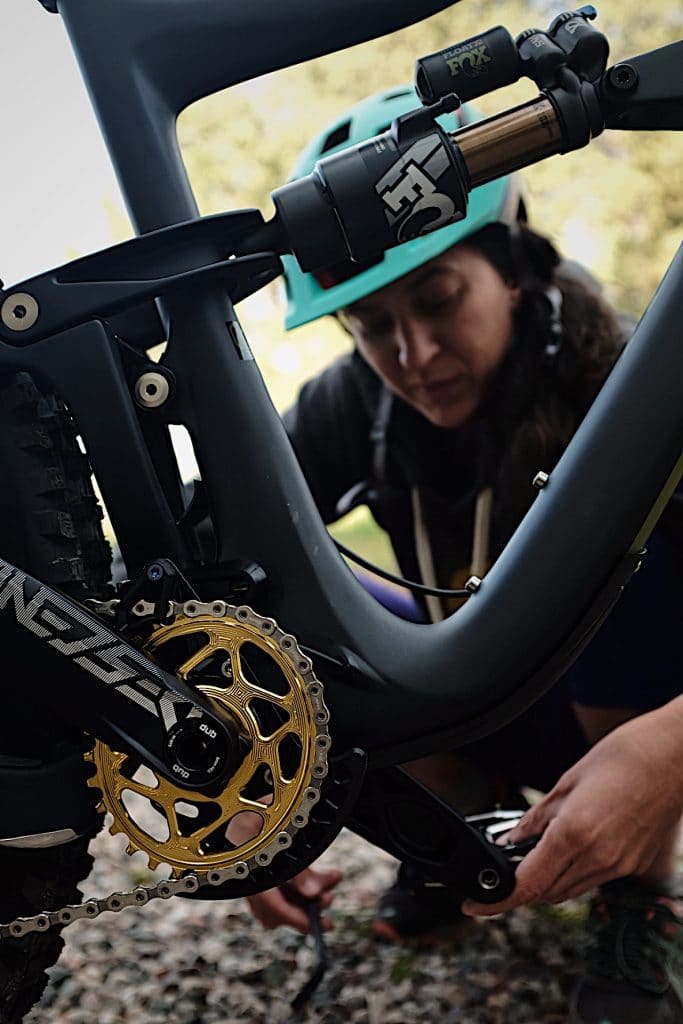 Many bike components are designed to wear out over time. For example, brake pads and rotors need to be replaced on occasion. If you aren't doing a full service, take a minute to inspect your bike for wear. Pads can be visually inspected, and rotor thickness can be measured with a set of calipers. No time like the present to learn the difference between pad types and rotor sizes! Next, check your drivetrain: the chainring, chain, and cassette will all wear with time. You can use online videos to determine when it's time to replace them, or have your shop inspect them with the proper tools and gauges.
3) Time to Re-tire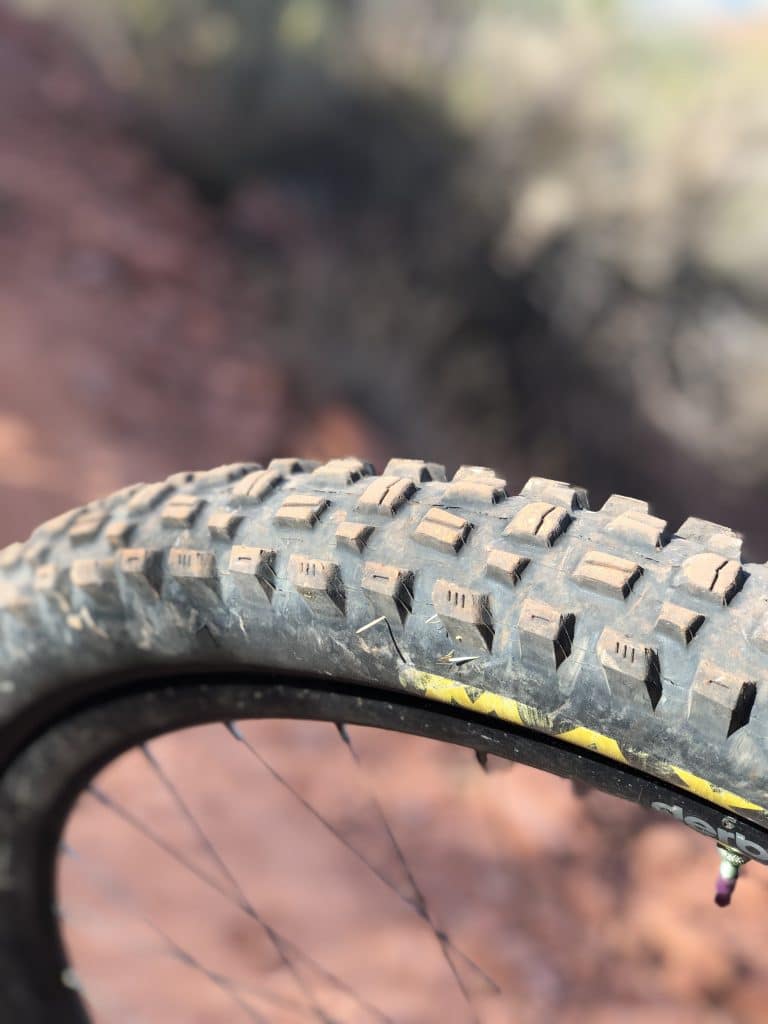 Tires are where the bike interacts with the riding surface, so new tires can be a huge upgrade to your riding experience! With so many options and technologies, researching the differences and intended uses would be time well spent. Educate yourself on the various sidewalls, tread patterns, and compounds so you can have full confidence in your selection. If you haven't already, now is a great time to go tubeless. Once again, you can have your shop perform this task or give it a go on your own!
Ninja Tip – Did you know your tires can tell you a lot about your cornering skills? Advanced cornering requires you to use the knobs on the side of your tire. No wear or dirt on your side knobs? May we suggest you join us for an Intermediate/ Advanced clinic to work on your high speed cornering?
4) Update Contact Points
You can boost your comfort and control by upgrading the contact points of your riding setup – grips, saddle, pedals, and/or shoes. Did you know there are all kinds of saddle designs, widths, and adjustments? No two bums are the same – one saddle does NOT fit all.
The same is true for grips – different grips can have a big impact on your comfort. You'll be amazed at how these small component changes can make aches and pains disappear, letting you ride longer and have more fun! Stimulate your riding by upgrading your contact points.
5) Invest in Yourself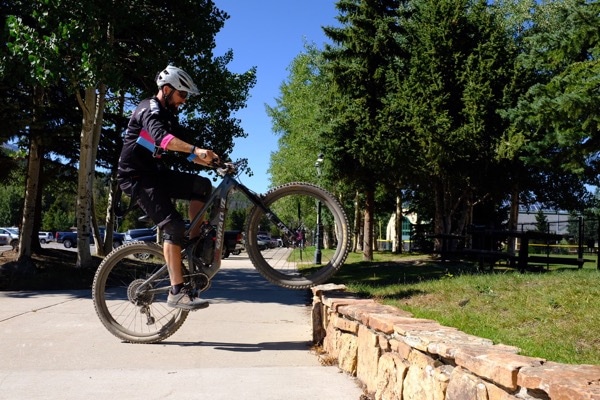 One of the most important things you can do to stimulate your riding is to practice, practice, practice those skills! Even if you aren't able to ride trails right now, you can still invest in your skills by practicing in your living room, in your backyard, or in the grassy field down the street. Looking for a guide to help you with your at-home skills practice? Our friends at Ryan Leech Connection are offering friends of Ninja (that's you!) a FREE 30 day trial of their online mountain bike coaching platform. You can read more and get signed up here!
Looking for an easy way to improve your riding skills from the comfort of your couch? Ninja offers dozens of free skills articles that break down skills into step-by-step progressions. You can find our library of articles here – don't forget to bring the popcorn!
What things are you adding to your Mountain Biking Stimulus Package? Leave a comment and let us know! We hope that you emerge from this time with more knowledge, perhaps some new skills, and a bike that is ready to shred! We look forward to getting back on the trails with you very soon.