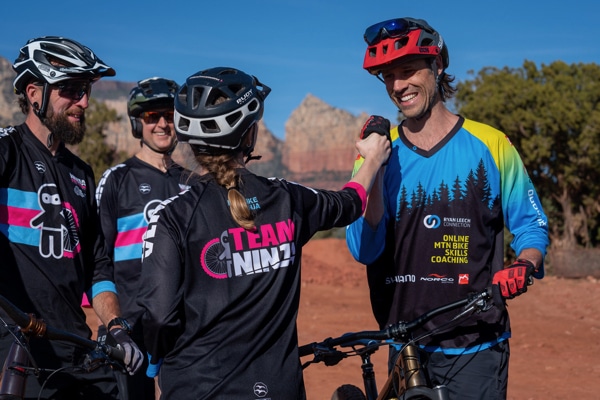 For over 10 years, Ninja has been committed to helping riders reach their personal riding goals by offering in-person, real-time feedback at clinics and camps around the country.
In an effort to uphold our commitment to helping you gain confidence and skills on the bike, we're proud to bring you an at-home offering you're sure to love …
We've partnered with our friends at Ryan Leech Connection (RLC) to offer you free 30 day access to their online mountain bike coaching platform.
RLC offers step-by-step video tutorials with interactive, personalized, coach & community support. That's right – you can keep on-track with your skills progressions from the comfort of home.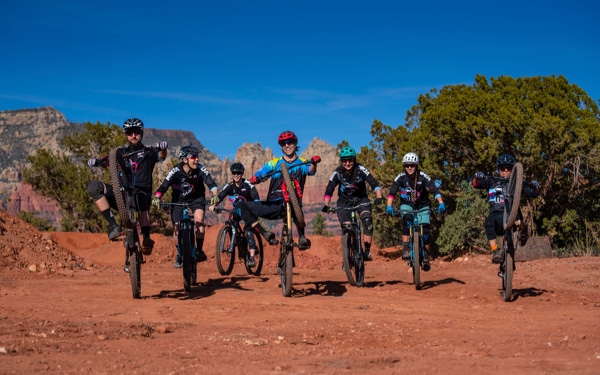 Whether you're ready to master your wheelie, tackle technical climbs, or finally give flat pedals a try – there is a RLC course geared for you. RLC is all about helping you to implement a committed, focused practice that guides you towards improved riding skills, along with gains in physical and mental fitness.
Ryan's platform is an absolute gold mine of skills courses with logical steps broken down into daily drills and progressions. You'll love Ryan's easy to follow, positive and relatable teaching style.