Are you compiling your personal wish list for Santa? Or wondering what to get the special mountain biker in your life this holiday season? Don't fret. We've got you covered with a wide variety of gift ideas to help you spread some holiday cheer – Ninja style!
Put Some Bling On It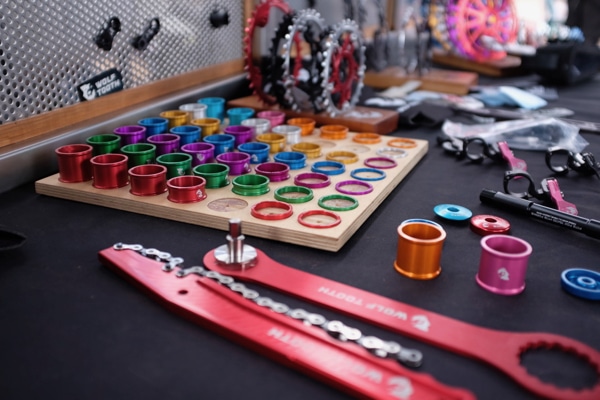 You gotta look good to feel good and adding personal touches to the trusty steed looks REALLY good ?. Personally, I opt for purple accents on my bike. There's no shortage of options for bling bits in the bike world. These days you can find colorful stems, pedals, seat clamps, spacers, bolts and then some. Companies like Deity Components, Industry Nine, and Wolf Tooth Components do a great job offering bling at every price point!
Style for Miles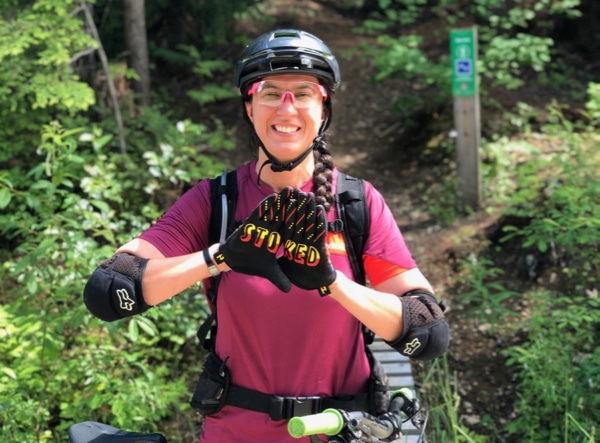 One thing is certain, mountain bikers love new gear! HANDUP Gloves offers matching jerseys, socks and gloves in funky and fun prints. SockGuy is full of fun designs (go for the wool!). You can't go wrong with the versatile, cold weather staple: a flannel (we love Dakine's Tech Flannels – men's and women's)!
Make it Custom
We've got 3 customizable gifts that will be a hit with any level/age mountain biker!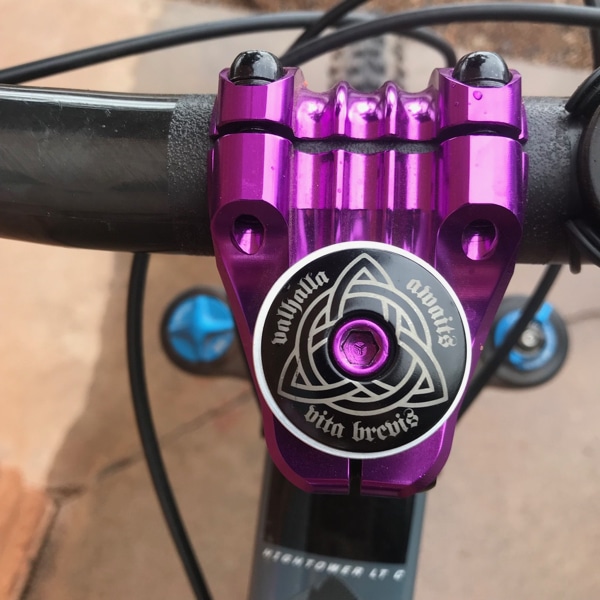 A few years ago, I ordered up a batch of custom top caps for my riding buddies from Kustom Caps. I still get a kick every time I see one on a friend's bike. It was super easy to put a cool design together, and they were fast! They weren't nearly as expensive as I thought they would be and they offer colorful bolts, as well.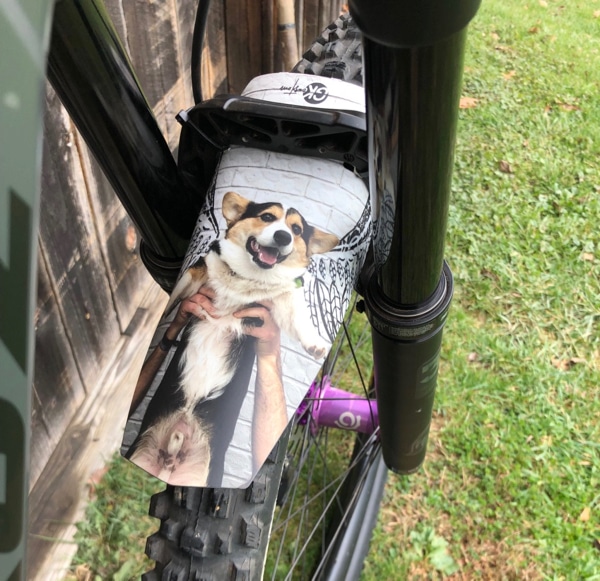 Second up is a custom mudguard from Groundkeeper Fenders. They have a really capable customizer on their website and plenty of help available if you need it. I had my dog Wombat printed on one and I might be biased, but it's probably the best thing ever.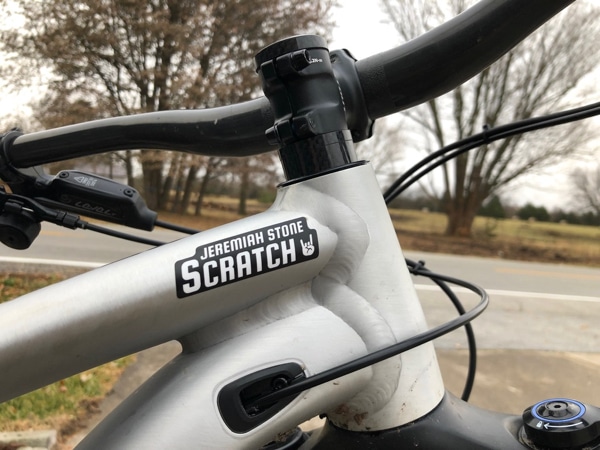 Last but not least, you can hit a home run with custom sticker decals from VeloInk. You can go with the pro look (full name) or mix it up with the custom flags and nicknames. Think: stocking stuffers!
The Gift that Keeps on Giving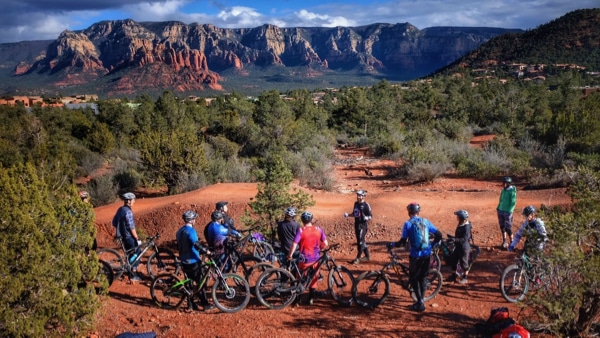 What's the gift that keeps on giving, you ask? A skills clinic, of course! A Ninja skills clinic not only creates great memories, but also gives them an improved riding experience forever. Give the gift of a first bunny hop! Or a first time clearing a 5ft table! Better yet, go all out with a camp or clinic at a destination like Sedona, Kingdom Trails or Bentonville and make a vacation out of it! Now THAT is a gift that keeps on giving. Take a look at the 600+ event options on the 2020 calendar and take advantage of the holiday discounts.
Tip: Shop Local
The bike industry absolutely SLAYS it on holiday sales; both online and at local shops. Your local shop is stocked up with all the latest and greatest so go show 'em some love.
Make your list and check it twice, holidays deals are oh so nice!