The term "Trail Magic" is most often associated with the Appalachian Trail and refers to seemingly small, but largely impactful acts of kindness that happen trail-side (picking up trash, offering up extra food, being nice to strangers). This year, we'd like to introduce you to the Mountain Bike Edition of Trail Magic and 6 simple ways to spread it.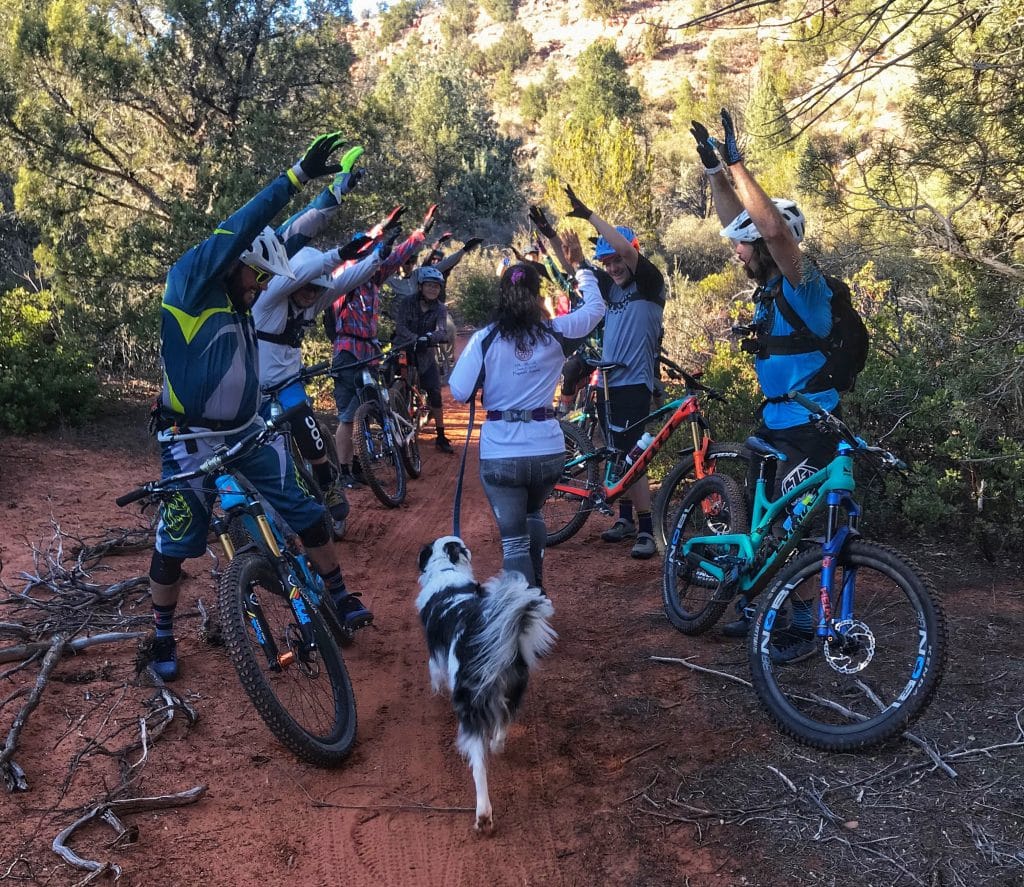 1. Be a Good Human
Let's start with the most basic and obtainable forms of trail magic; Being a Good Human. Say "hi" to other trail users, understand trail etiquette and follow it, drive slowly in and out of the trailhead, pick up litter, and avoid riding in trail-damaging conditions.
Share these basic rules with your friends, family, and kids and don't be afraid to (kindly) mention them to a fellow trail-user (who's not a stranger because you've just waved and said hello!). Staying on positive terms with other trail users will allow mountain bikers to maintain and even improve access to our favorite riding areas. And you never know what a difference a simple "Hello / Howdy / Yay bikes!" can do to brighten another rider's day.
2. Connect with Your Trail Organization
Those trails you're riding were not stomped in by flow-seeking reindeer. Nor were they chiseled away by tiny elves with pick-axes. Head to Trailforks to find a trail near you, scroll down to "Local Trail Organization" and voila! Those are the generous souls that build, maintain and advocate for the trails you ride. Become a member, sign up for their newsletter, follow them on social media, let them know when you see an issue like a downed tree, and, most importantly, stay in the loop on all the different ways you can get involved at your local level. There's no better place to spread trail magic than in your own backyard!
3. Show Up and Dig In!
Now that you know about all the volunteer opportunities thanks to your new friends at your local trail organization, it's time to show up to a dig party! As you play in the dirt shoveling, tamping, and molding the singletrack, you'll find yourself getting lost in the process and uncovering a fresh appreciation for the trail. When the time comes to ride that section, the payoff is a whole new level of rewarding and you are guaranteed to feel the magic!
Bonus points for the upper body and core workout!
4. Inspire the Next Generation of Mountain Bikers
Seeing the world through a kid's eyes is always a treat. Seeing the singletrack through their eyes, however, is a gold mine. Become a Little Bellas mentor, volunteer at a Take a Kid Mountain Biking Day event, start an All Kids Bike fundraiser for your local school, or ride sweep at a NICA race and transport yourself back in time to when you were just discovering the freedom, exhilaration and connection with nature that a bicycle gives you. Kids need to see that growing up doesn't mean you have to stop playing and we know you're up for that task! You might just find yourself feeling like a kid again.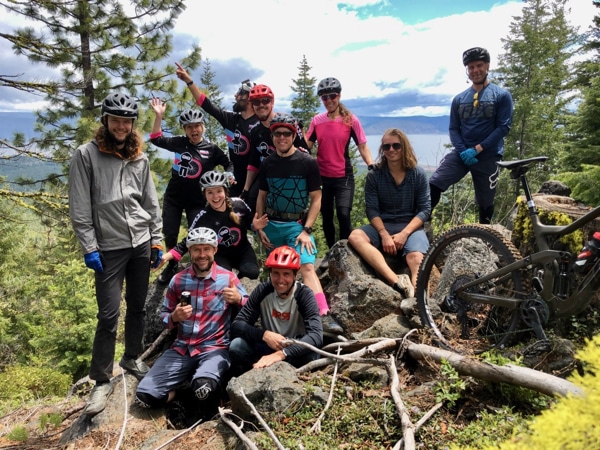 5. Share your Love of Bikes with _____ Generation of Mountain Bikers
More comfortable hanging out with folks your own age? Get involved with a local ride or advocacy group. Offer to lead a group ride (more on that here), show up and support your local shop ride, or grab a neighbor, loan them your old bike and a helmet and introduce them to the sport.
Some of our favorites local groups to ride with are: Girls Gone Riding (San Diego, CA), Sorella Cycling (Atlanta, GA), Saratoga Shredders (Saratoga, NY), All Bodies on Bikes (PNW and beyond), and Girls Rock (Santa Cruz, CA).
6. Donate
A dollar can go a long way in this day and age. Giving up just one $4 soy vanilla latte can help your favorite bike non-profit spread their own special trail magic. Consider supporting your local trail management group or cycling club or check out the trail magic happening at World Bicycle Relief, People For Bikes, Project Bike Love, Send It Foundation, Last Sundays Ride, and Outride.
So there you have it. Lots of ways, big and small, to spread trail magic. Now don't be shy! Tell us, how do YOU spread trail magic?