Can I confess something? The first time I showed up to a group mountain bike ride I walked into the hosting bike shop, looked around at all the other experienced looking riders and promptly walked right back out to my car to hyperventilate for a few minutes. What if I was too slow? What if I made a fool of myself? What if no one talks to me? Am I wearing the right gear? What happens if I get a flat tire and I can't fix it?
I took a few deep breathes, quieted the naysayer in my head and walked back into the bike shop with my chin up. I introduced myself to the ride leader and explained that it was my first time showing up to something like this. Turns out, all those tough looking mountain bikers were actually pretty nice and very approachable.
Are you thinking about showing up to a group ride? Feeling a bit anxious? Not sure what to expect? No problem. It can be nerve-wracking to head out for your first group mountain bike ride and showing up prepared is the best way to calm those fears.
Without further adieu, here are 9 tips to make your group ride adventure smooth and stress-free for everyone.
1. Skill & Fitness Check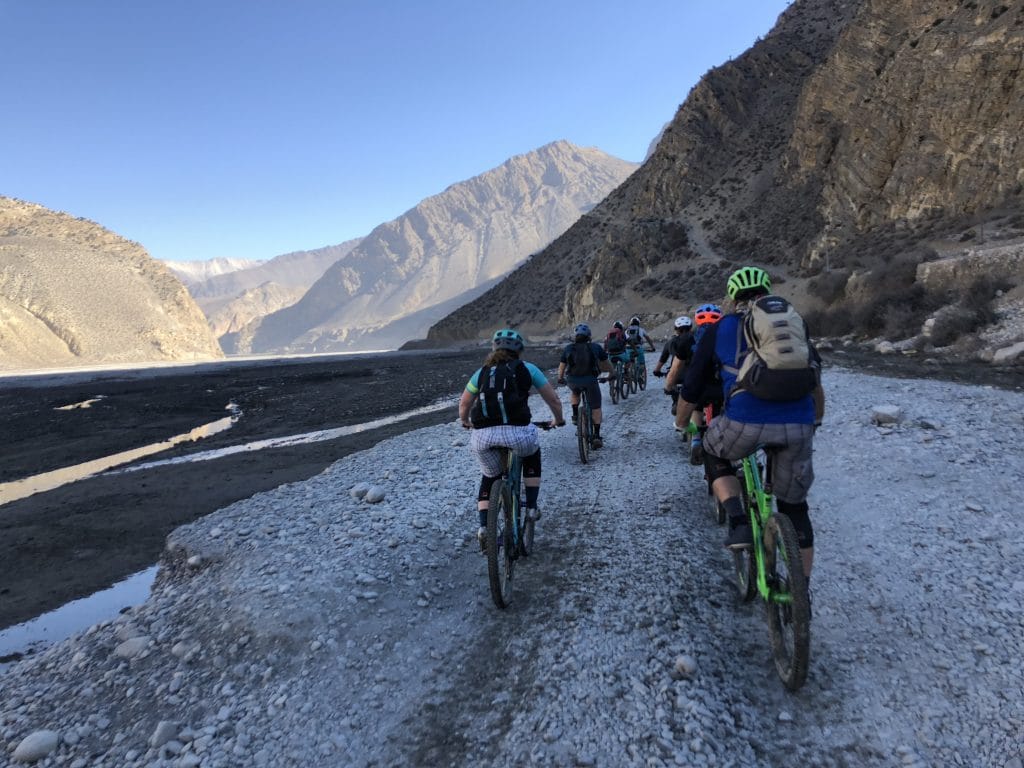 Be sure you're showing up to the right ride for your skill level. If a ride route is listed, take the time look up the trail difficulty in advanced (checkout MTBProject, Singletracks, Trailforks for trail ratings). If you aren't sure on the skill level, contact the organizer and double check.
This should go without saying but if you are an experience rider looking for advanced riders to shred with, don't show up to a beginners ride complain about the pace. Okay there, I said it. Phew.
2. Group Ride Definitions
You will frequently see rides listed as "no drop", which means no one will be left behind and the group will stop occasionally to make sure everyone is still together.
In addition, there is almost always a designated "sweeper" who rides in the back of the group and makes sure no one gets separated from the group. Don't feel bad if you are in the back and the sweep won't pass you – it's their job to be the kaboose!
3. "Hello, my name is _______"

Introduce yourself. Meeting new ride buddies is one of the best parts of group rides so take advantage!
At the end of a group ride, I enjoy inviting other riders to join me for a plate of tacos. It's a proven fact that all mountain bikers love tacos! #tacosforthewin
4. Don't delay!

Be ready to go at the scheduled ride time. "Wheels down" means the group wants to be riding at that time, not waiting 20 minutes for someone to lube their chain and braid their hair. Show up early if you need a hand with bike setup, tire pressure, or print-mixing your kit. Pro tip: mountain bikers call outfits "kits".

5. Be prepared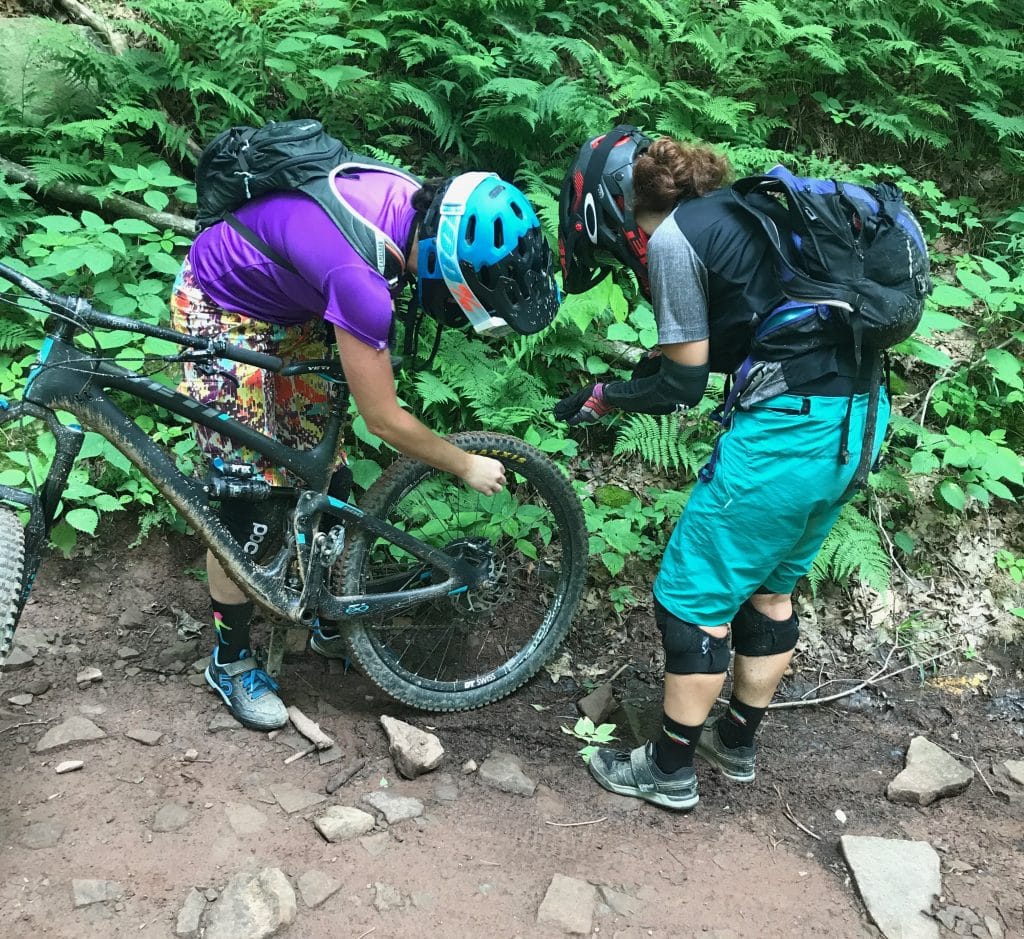 Bring water, snacks, and a flat repair kit (tube, pump, tire levers). Even if you don't know how to fix a flat (yet!), being prepared with one makes it easier for someone to help you out on the trail. It's always better to be over prepared than under prepared!
Consider throwing a jacket or extra layer in your pack. Group rides often include a number of regrouping stops and throwing on a jacket when you are breaking can save you from getting chilled!
6. Get out of the way, please.

If you bail (meaning you can't ride a trail feature), get off the trail. It's okay if you aren't comfortable trying to get over an obstacle, but the person behind you may want to give it a go. If it's safe, move over to let them by, take notes on their technique and cheer them on!
7. Know the Rules
Make sure to familiarize yourself with the universal rules of the trail! Be sure to leave no trace, give uphill riders the right of way and if you encounter a horse on the trail (hopefully with a rider on top), dismount your bike and allow the horse to pass
8. Chin Up, Buttercup!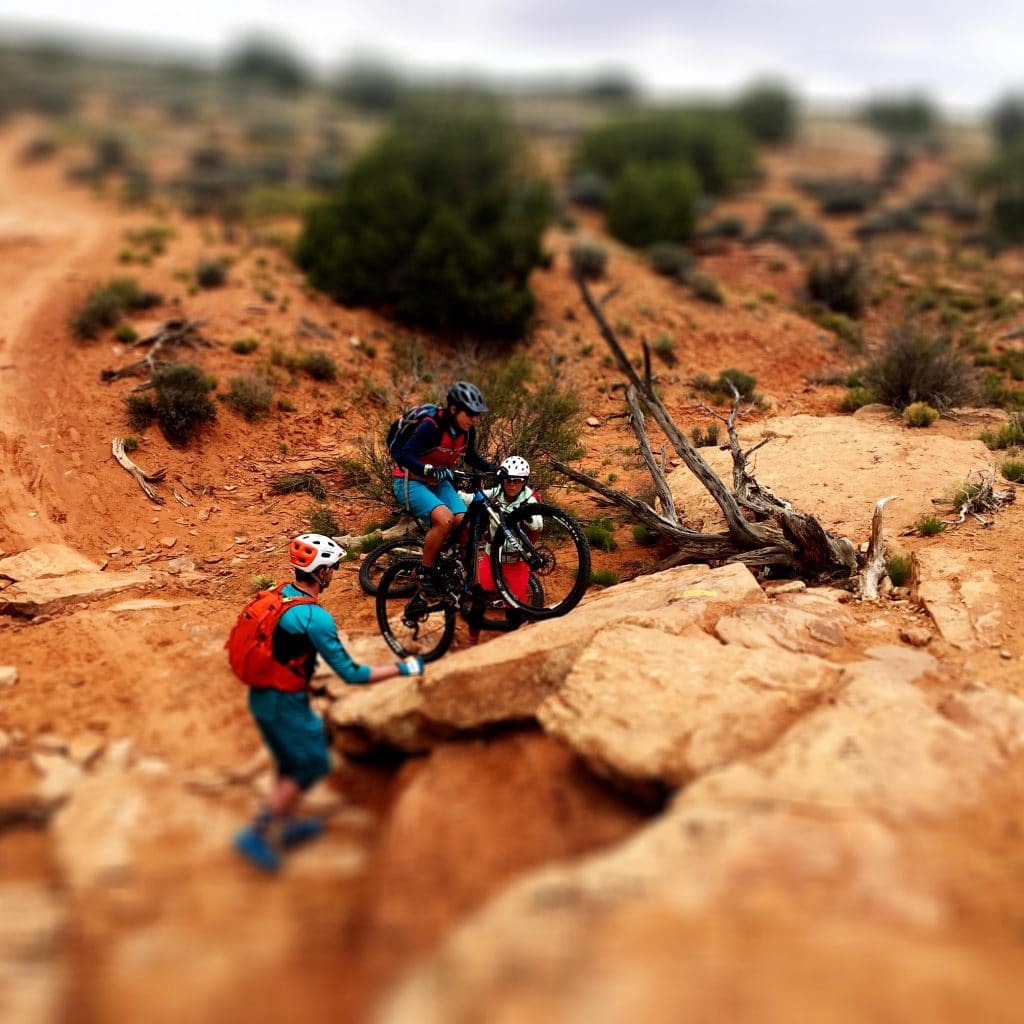 The most important part of a group ride is having fun! No one likes the rider who shows up to a group ride and does nothing but apologize the entire time and listing out excuses. If you've followed the tips above, you should have no reason to be apologizing on the ride. If you are a little slower than the pack or you don't clear a feature, it's all good! Really! Be confident, be kind and go ride your freakin' bike.
9. Finding A Group Ride
Not sure where to find a group ride in your neighborhood? Checkout your local shop, bike clubs, bike festivals and demo events. Or call up some friends and organize your own group ride!