Last month, Ninja Instructor and Personal Trainer Bekah Rottenberg helped us understand how adding strength training to your routine will have you reaping huge benefits on the bike (check it out here).
Today Bekah's giving us the tools to tackle a serious challenge for many riders, one that impacts the most important position in mountain biking and the foundation of every single skill – the Ready Position.
The Goal
Proper riding position places your knees stacked directly over your toes. This position provides stability and balance and allows you to maneuver the bike underneath you (AKA bike-body separation).
The Challenge
Many riders' knees tend to track inwards – this is called Knee Cave. While sometimes this is out of fear or habit, it's often due to a lack of strength and mobility.
The Fix
Here are 5 exercises you can do off the bike to strengthen your glutes, adductors, and core with the ultimate goal to bring your knees out over your toes to create a more stable and confident riding platform. Let's dive in! (Watch the entire video here or click on the specific exercise below to jump directly to it in YouTube).
1. Banded clamshells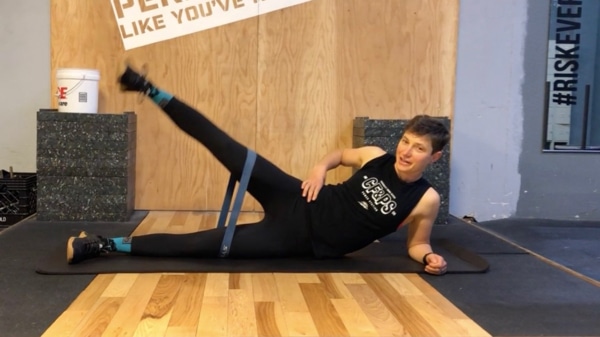 2. Pistol squat with stable support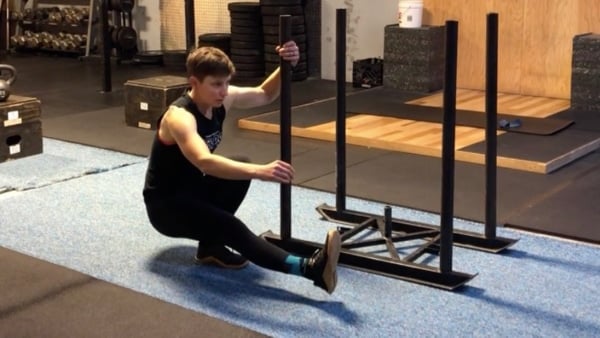 3. Pistol squat with box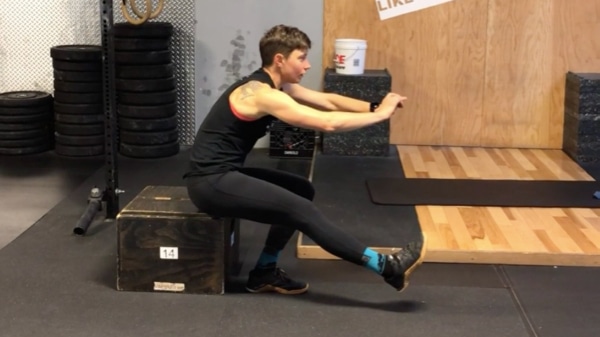 4. Pistol squat on box with weighted counter balance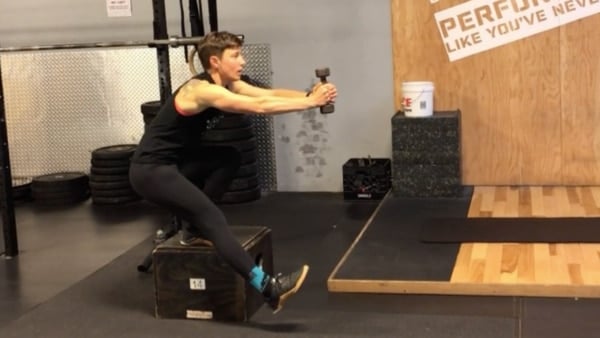 5. Pistol squat on Bosu Ball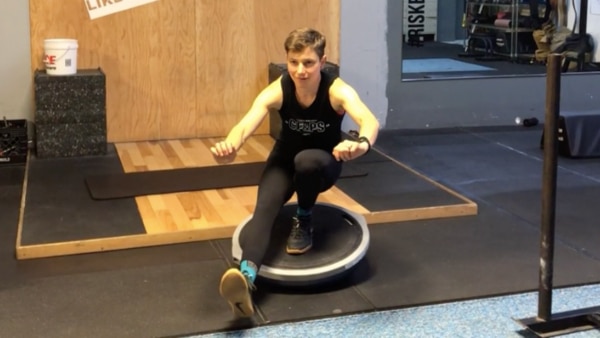 Bekah Rottenberg is a NASM certified personal trainer, Certified USA Olympic Weightlifting Coach, and PMBI certified Mountain Bike Instructor. Bekah coaches for Ninja Mountain Bike Performance, Northwest Excursions, teaches strength and spin classes at her local gym, The Power Station, in Hood River, OR, and offers weekly training plans for mountain bikers at www.BravEndeavors.com.