Bekah Rottenberg believes bikes are the pathway to increased confidence and fun! Bekah has been coaching for Ninja for 3+ years and when she's not practicing her Ninja skills she runs her own MTB coaching and strength training business. Bekah is a professional mountain bike instructor (PMBI certified) as well as a NASM certified personal trainer. She raced enduro at the professional level between 2014-2018 before retiring to focus on coaching and strength training. Bekah lives, works, and plays in Hood River, OR.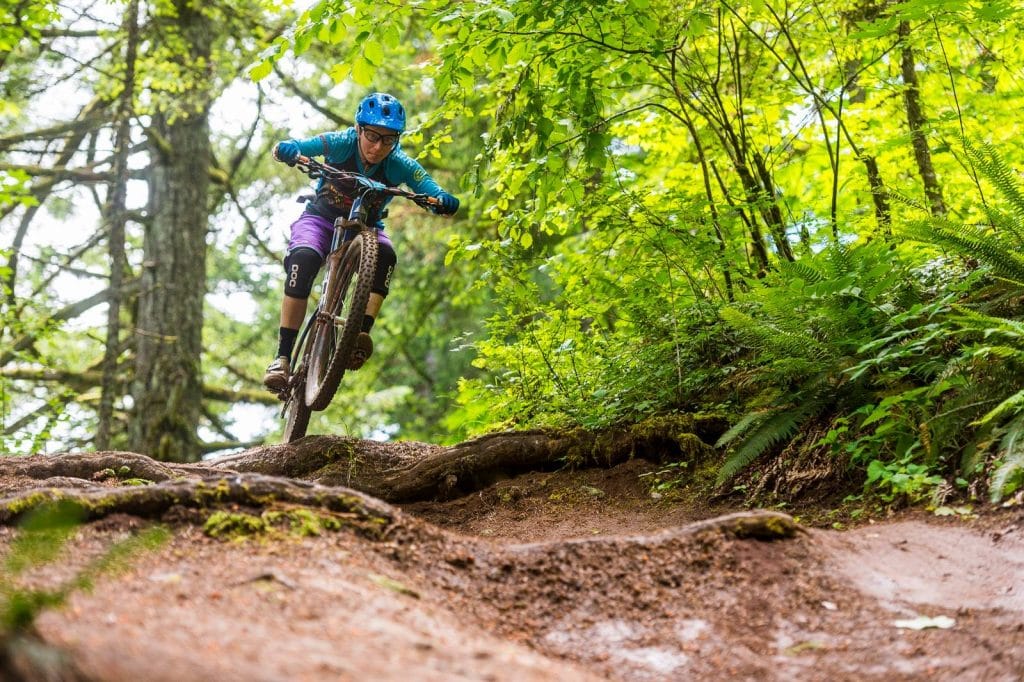 Favorite Type of Terrain or Feature
The more technical the better!
Favorite Trail Snack
Anything with chocolate or anything homemade. Ideally something with chocolate that's homemade.
Favorite Riding Tip
Your body will go where you place your eyes.
Favorite Riding Partner
I have so many! I love riding with my dog Moxi or my friends Kim and Jameson because they challenge me to go faster! I love riding with my friends Amy and Eric because they're always down for an adventure and pack great snacks.
If you could live anywhere in the world, where would you live and why?
Hood River, OR. It has everything I need and love. I don't need to drive to work or to the trails!
Looking to ride with Bekah? You can usually find her instructing at one of our many clinics in Oregon.