Bekah initially came to mountain biking by exploring the logging roads with her dog near her rural western Massachusetts home. Despite her early love of bikes, trails took a back seat during high school and college as she played Division I lacrosse at Brown University. Post college, Bekah fell back in love with bikes and started racing in 2009. She has spent the past 5 years competing professionally in Enduro racing and loves the community around bikes and bike culture. She is currently the head MTB coach for the Cooper Spur Mountain Bike Program, a trainer at a local gym, and is PMBI Level 1 certified. Bekah is a long time classroom educator and strives to take the concepts of clear and concise instruction paired with ample demonstrations and practice to her mtb teaching. Bekah lives in Hood River, OR with her wife and dog.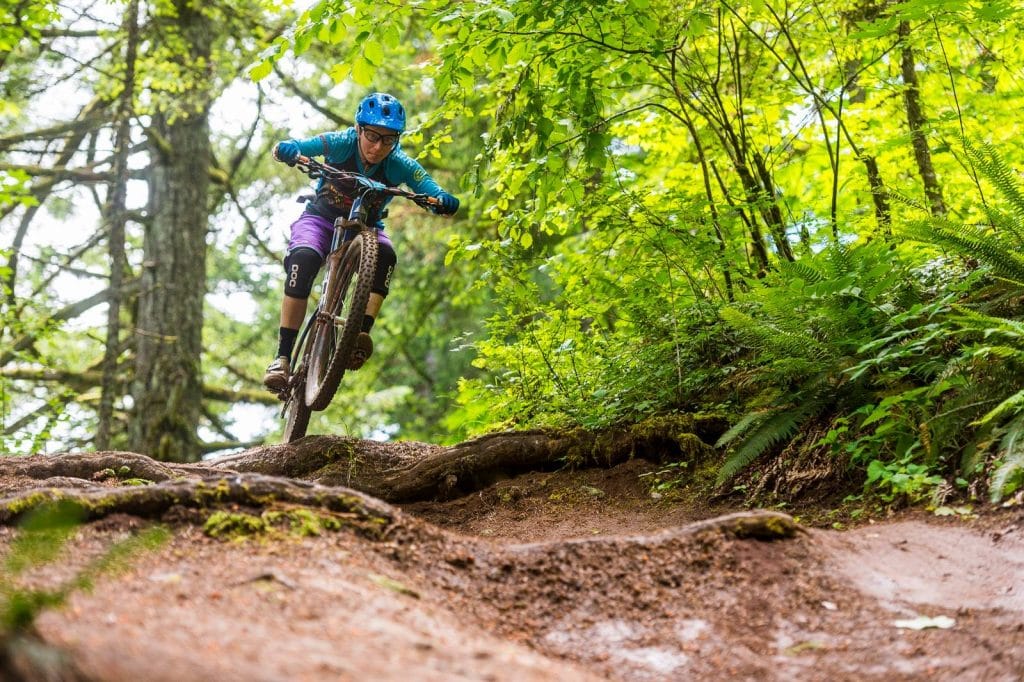 Favorite Type of Terrain or Feature
The more technical the better!
Favorite Trail Snack   
Anything with chocolate or anything homemade. Ideally something with chocolate that's homemade.
Favorite Riding Tip      
Your body will go where you place your eyes.
Favorite Riding Partner
I have so many! I love riding with my dog Moxi or my friends Kim and Jameson because they challenge me to go faster! I love riding with my friends Amy and Eric because they're always down for an adventure and pack great snacks.
If you could live anywhere in the world, where would you live and why?
Hood River, OR. It has everything I need and love. I don't need to drive to work or to the trails!
Follow Bekah on Instagram @bextar28.
Looking to ride with Bekah? You can usually find her instructing at one of our many clinics in Oregon.