Have you found yourself wanting to spend all your energy on riding and have someone else deal with the logistics, well this is it! The Ninja Tour is an all-inclusive multi-day event that will let you keep on riding. There will very limited structured skills training but instead, a professional guide will lead you to all the best riding in your event destination.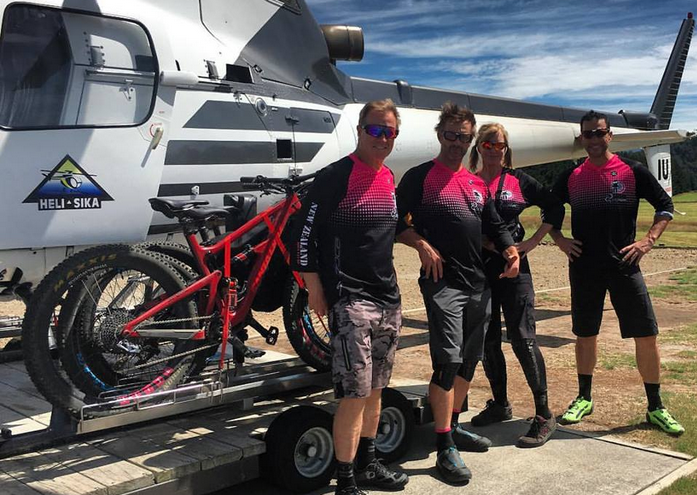 After a day of shredding with new friend, sit back, relax, eat great food, enjoy a refreshing beverage and wait for it to start all over again the next day. The Ninja tour will be your next epic mountain bike vacation. Both international and amazing in country terrain there will be lots of locales to choose from, stay tuned for more.
Typical 2-Day Tour Schedule and Details
(Day 1) Saturday:
—8:45am- Arrive at Trail Head
—12:00-1:00pm—Lunch
(Day 2) Sunday
– 8:45am – Arrival at Trail Head
– 12:00pm – 1:00pm – Lunch
Includes
Skills Training
Post-Camp Snacks on Saturday Evening
Upcoming Tours
Well shucks, we don't have any clinics scheduled for this area at this time. We will have more clinic dates scheduled soon! Be sure to sign up to be nofitied when new clinic dates are added.
Check Out These Other Events!
[maxbutton id="28″]
[maxbutton id="15″]
[maxbutton id="19″]
[maxbutton id="12″]
[maxbutton id="16″]
[maxbutton id="23″]
[maxbutton id="17″]
[maxbutton id="43″]
[maxbutton id="42″]
Don't see a clinic that works for your schedule? Click here to check availability and schedule your one-on-one or private group skills session.