Terri Watts can be found cruising the Southeast in her RadVan, searching out the region's fast, steep, technical descents that remind her of her enduro racing days. In 2017, she won the USA Cycling Enduro National Championship and the IMBA National Enduro Series for pro women. Since, she is semi-retired from racing and loving riding for fun and coaching mountain biking. Now, her biggest thrill is seeing others discover their inner mountain biking ninja!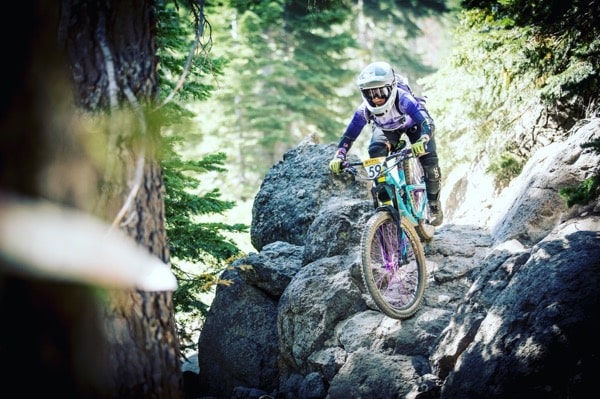 Home Base
Athens, Georgia
Other Gig
Occupational Therapist
Instructor Certifications    
PMBIA Level 1
Favorite Type of Mountain Biking Terrain
Downhill, fast!
Favorite Post-ride Food or Drink
Beer!
Favorite Riding Tip
Get low, get low! And drop it like it's hot!
Favorite Riding Partner
My hubby, Dustin, because he supplies and carries all the beer.
How did you get into mountain biking?   
Retired, washed-up collegiate pole vaulter looking for another way to get my adrenaline fix    
If you could live anywhere in the world, where would you live and why?
Squamish, BC because loam, and rock slabs, and Whistler!
Looking to ride with Terri? You can usually find her instructing at one of our many clinics in Georgia, Tennessee, or North Carolina!