We believe that being a Ninja goes beyond developing safer and more confident riders; it means a commitment to trail maintenance and stewardship, a dedication to fostering the next generation of riders, and a belief in the mental and physical benefits of two wheeled stoke.

WE WANT TO SUPPORT YOU AND YOUR ORGANIZATION.
Here are Ninja Mountain Bike Performance, our primary business is offering mountain biking skill instruction but our business goes far beyond just helping people jump over rocks and roots. We strive to use our role as instructors and bike advocates as an avenue for positive change in ourselves and in our communities. At the end of the day, we are passionate about bikes because we believe these two wheeled contraptions are a great catalyst for change.
We also know that there are lots of incredible, dedicated and intelligent people and groups out there who are on the same mission. We are here to partner with and support these existing efforts.
NINJA GIVES BACK
Here are some of the ways we support biking in our communities across the country –
Donate to Trail Advocacy organizations around the country in the form of membership, sponsorship, raffle prizes, swag, gift cards, free clinic and camp entries, hosting free skills events, and cash donations.
No cost clinics and events including Take A Kid Mountain Biking Day, free skills clinics for NICA teams and Cub Scout Troops across the country.
Partner with Cycling Clubs around the country through sponsorship, raffle prizes, swag, gift cards, and free and discounted clinic and camp entries.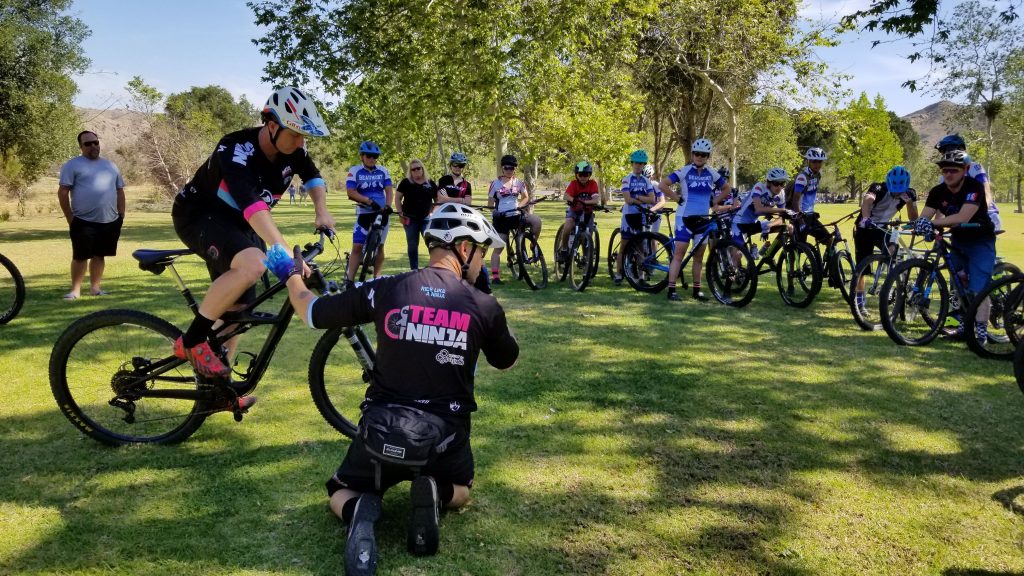 Here are just a few of the organizations we are proud to support –
DORBA (Dallas, TX)
SORBA Mid-TN (Nashville, TN)
OMBA (Ocala, FL)
Central Oregon Trail Alliance (Bend, OR)
NWA Trailblazers (Bentonville, AR)
SDMBA (San Diego, CA)
Silicon Valley Bike Coalition (San Jose, CA)
Bike to Work Day
Girlz Gone Riding (San Diego, CA)
Sorella Cycling (Atlanta, GA)
Ms.Fit MTB Brigade (OR and WA)
Girls Rock (Santa Cruz, CA)
Alafia Trail Crew and Friends of Alafia (Lithia, FL)
LET'S BE FRIENDS ON A MISSION TOGETHER.
Do you work with an organization that is making the world a better place through the power of mountain biking? We want to support you in your efforts! Please fill out the quick questionnaire below and we'll be in touch.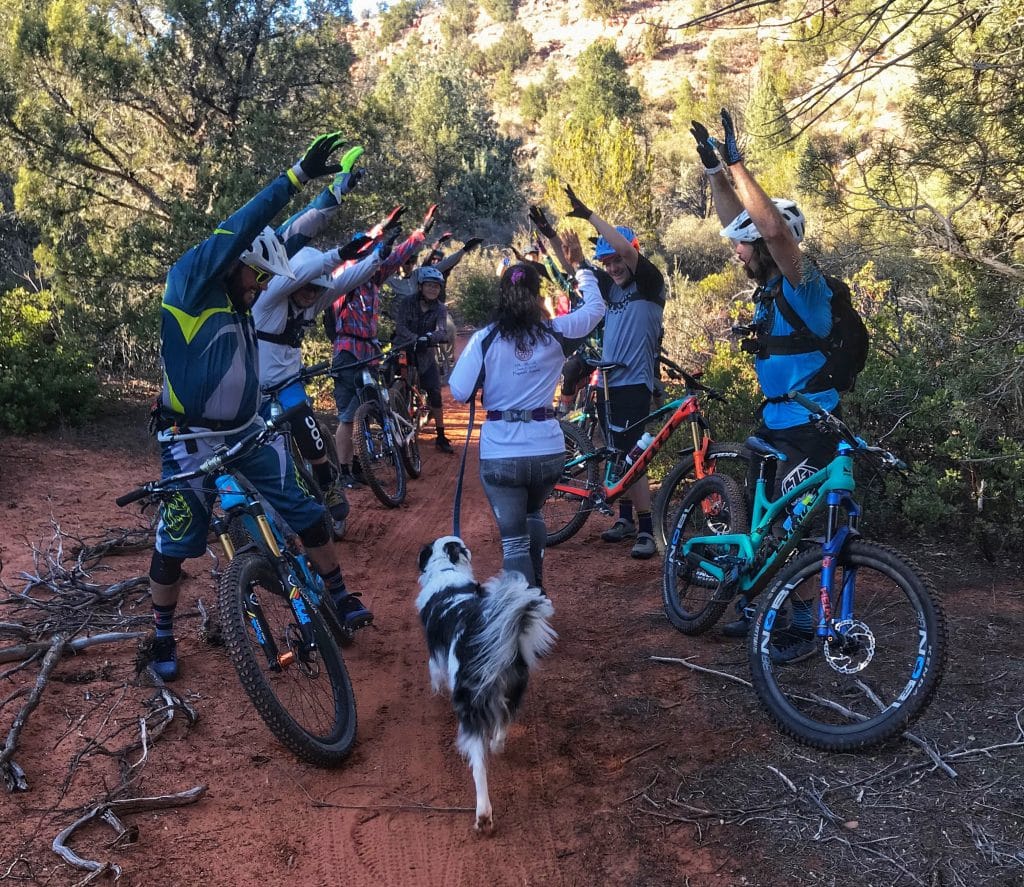 To explore ways that you can give back to your mountain bike community, check out our article …. 6 Unexpected Ways to Find Your Flow.