Are you ready to take your mountain biking to the the next level, literally?
Learn the fundamentals of jumping your mountain bike in a safe setting with pro rider / mountain bike coach Coach Richard La China.
We will take you through a series of progressions that will have you flying high in just a couple hours.
We'll start with basic wheel lifts, flat hops, bunny hops, tail whips and work our way up to weighting and un-weighting over a jump, practice on small gap jumps, jumps in succession and landing on descents, flat and more. (All training is done in a controlled grass area on manufactured ramps).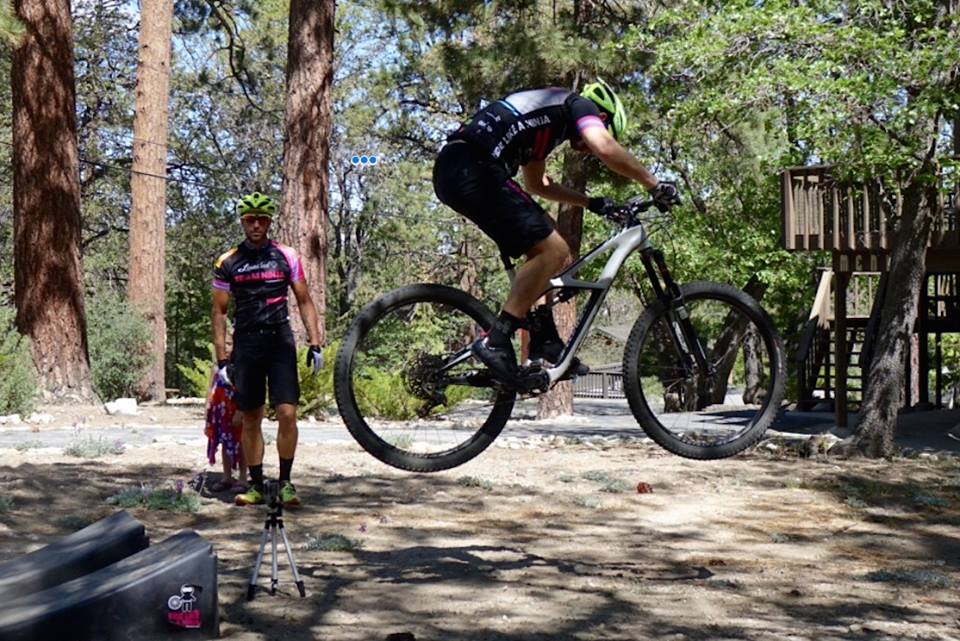 Goal: To have you successfully clear a 4-5 foot gap jump (approximately 2 feet in the air) and land safely and predictably.
When: Check availability and register for your Jumping Mini-clinic on our current schedule page here.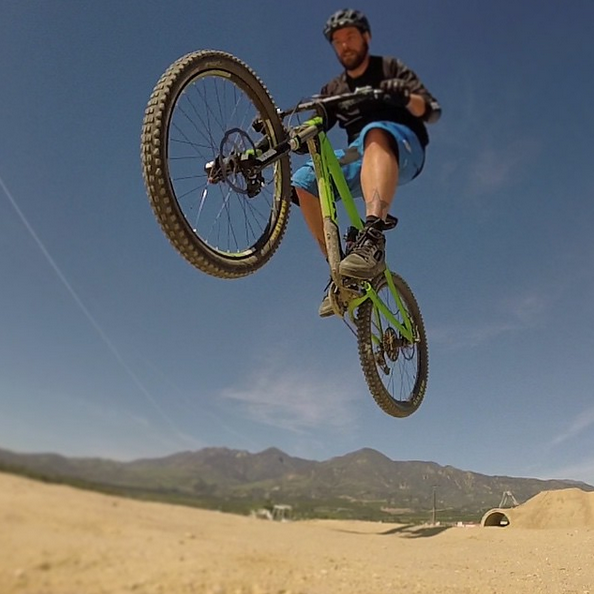 Prerequisite: You must have two years minimum riding experience or have attended any Ninja fundamentals, intermediate/advanced skills clinic or a mountain bike skills camp in the last year in order to attend this mini-clinic.
What to Bring: Your mountain bike, helmet, full finger gloves, and knee/elbow pads (if you have them).