29sep(sep 29)8:45 am30(sep 30)4:15 pmSold Out! Join Wait List Join Wait List2-Day Mountain Bike Skills Camp (ST0929182) | ADVENTURETrapp Family Lodge, Stowe, VT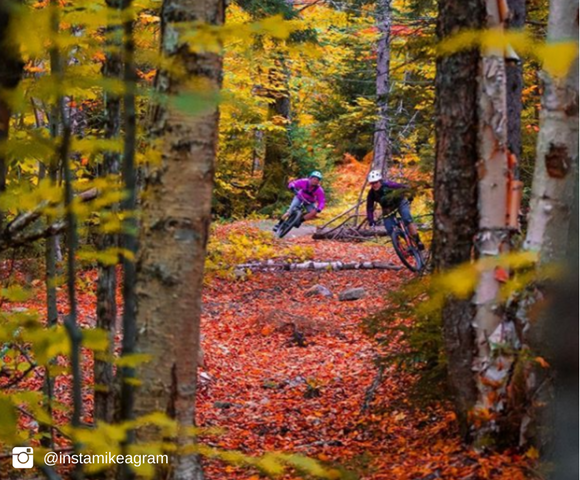 Event Details
SOLD OUT

:: Join our waitlist HERE!
Join us at the Trapp Family Lodge for a challenging and fun 2-day camp on some of the best trails in Stowe!
This camp is designed for the enthusiast rider or avid racer that is looking to build up and clean up their 'toolbox' of mountain bike skills in order to handle a variety of terrain at speed.
We will blend an in-depth version of our traditional Intermediate / Advanced skills training with coached riding sessions.
The Trapp Family Lodge offers an ideal location for your next riding get-a-way.  Situated on 2,500 acres in beautiful Stowe, Vermont, Trapp Family Lodge is a unique mountain resort featuring Austrian-inspired architecture, European-style accommodations, stunning mounting views and most importantly, great riding trails!  Come ride with Ninja – stay and eat at the Trapp Family Lodge!
General Camp Schedule and Details:
(Day 1) Saturday:
— 8:45am — Arrive at Trail Head
— 9:00am-10:30am — Camp Overview, Brief Bike Safety Check / Bike Set-up Review (tire pressure, cockpit set-up, suspension set-up)
— 10:30am-12:00pm — Morning Skills Session (mind skills, ready position, effective braking, and fluid shifting)
— 12:00-1:00pm—Lunch Break
— 1:00pm-4:30pm—Afternoon Skills Session (high speed cornering, climbing, wheel lifts, and how to get out of trouble).
(Day 2) Sunday
– 8:45am – Arrival at Trail Head
– 9:00am – 12:00pm – Morning Skills Session: (Review of Day 1 skills followed by new skills like switchbacks, drops, bunny hops, rock dodge, technical climbs and descents)
– 12:00pm – 1:00pm – Lunch Break
– 1:00pm-2:30pm – Introduction to Jumping

– 2:30pm-4:30pm – Flow Trails. Put those skills to work!
— 4:30pm— Official on-bike camp training is done. At this time, you are free to hang around and get in some extra credit riding or pack up and head back home to the real world.
Includes:
Skills Training
Not Included
Accommodations
Airfare
Transportation to and from Airport
Breakfast, Lunch and Dinner
Bike Transportation
If you prefer to rent a bike, reach out to the bike shop onsite at the Trapp Family Lodge.
---
After camp, you will see an immediate improvement in your riding and will have a boost in confidence on technical trails. You will be able to tackle rougher terrain and trickier corners with greater control and flow through single track, switchbacks, and berms with far more speed and efficiency.
You can think of our camps as an awesome opportunity for what we like to call a "traincation"—a fun-filled vacation in which you get to spend most of your time doing what you like to do most—ride your mtb.
more
Time

29 (Saturday) 8:45 am - 30 (Sunday) 4:15 pm
Sign Up!
Tickets are not available for sale any more for this event!
x
Join Wait List
Email address field is empty or not valid