13may(may 13)8:45 am14(may 14)4:30 pmEvent Over 2-Day Mountain Bike Skills Camp (SD0513) | ADVENTURELaguna Mountains, San Diego | Noble Canyon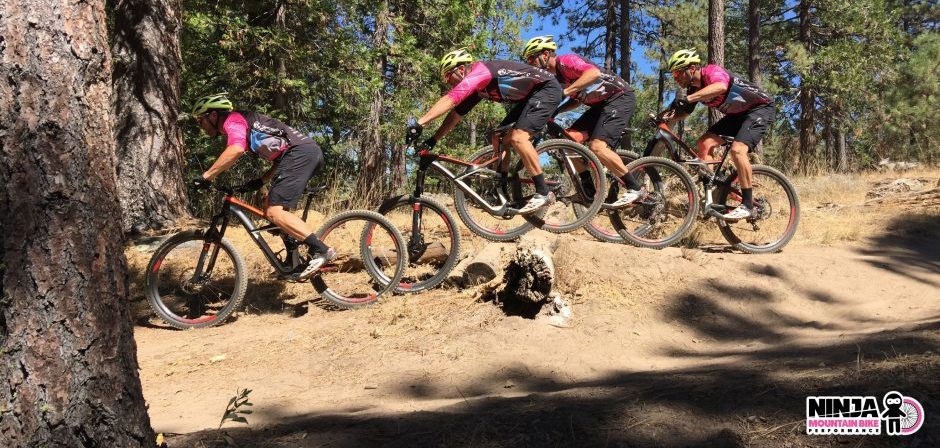 Event Details
We're headed back to the Laguna Mountains!
Join us challenging and fun 2-day camp in the Laguna Mountains just east of San Diego.
This camp is designed for the enthusiast rider or avid racer that is looking to build up and clean up their 'toolbox' of mountain bike skills in order to handle a variety of terrain at speed.
We will blend an in-depth version of our traditional Intermediate / Advanced skills training with coached riding sessions.
General Camp Schedule and Details:
(Day 1) Saturday:
—8:45am- Arrive at Trail Head
—9:00am-10:30am — Camp Overview, Brief Bike Safety Check / Bike Set-up Review (tire pressure, cockpit set-up, suspension set-up)
—10:30am-12:00pm — Morning Skills Session (mind skills, ready position, effective braking, and fluid shifting)
—12:00-1:00pm—Lunch
—1:00pm-4:30pm—Afternoon Skills Session (high speed cornering, climbing, wheel lifts, balance, line choice, and how to get out of trouble).
(Day 2) Sunday
– 8:45am – Arrival at Trail Head
– 9:00am – 11:00am – Morning Skills Session: (brief review of Day 1 skills followed by new skills like switchbacks, drops, bunny hops, rock dodge, technical climbs and descents)
– 11:00am – 12:30pm – New Skills on the trail include track stand/balance, tail whip, dynamic weight shift, intro to jumping, and pumping.
– 12:00pm – 1:00pm – Lunch
– 1:00pm-4:30pm – Noble Canyon shuttle run.  Put those skills to work!
— 4:30pm— Official on-bike camp training is done. At this time, you are free to hang around and get in some extra credit riding or pack up and head back home to the real world.
*We reserve the right to make changes to the schedule.
Includes:
Skills Training
Post-Camp Snacks on Saturday Evening
Lodging and Accommodations:
While lodging is not included in the cost of the camp we do recommend you stay at the Laguna Mountain Lodge.
Laguna Mountain Lodge is a place to get away from it all and enjoy peace, quiet & the beauty of nature. It's a great family place with rustic charm, that transports you to simpler times. The lodge features comfortable rooms and cabins that are very reasonably priced. The lodge has been owned & operated by our family for over 35 years.
---
After camp, you will see an immediate improvement in your riding and will have a boost in confidence on technical trails. You will be able to tackle rougher terrain and trickier corners with greater control and flow through single track, switchbacks, and berms with far more speed and efficiency.
You can think of our camps as an awesome opportunity for what we like to call a "traincation"—a fun-filled vacation in which you get to spend most of your time doing what you like to do most—ride your mtb.
more
Time

13 (Saturday) 8:45 am - 14 (Sunday) 4:30 pm
Sign Up!
Tickets are not available for sale any more for this event!
x
Join Wait List
Email address field is empty or not valid