Mountain biking is an exciting outdoor activity that requires physical fitness, skill, and proper gear. One of the most important pieces of gear for a mountain biker is the MTB backpack. This type of backpack is specifically designed to carry all the essentials needed for a safe and enjoyable ride. In this article, we will explore what to keep in a MTB backpack and why each item is important.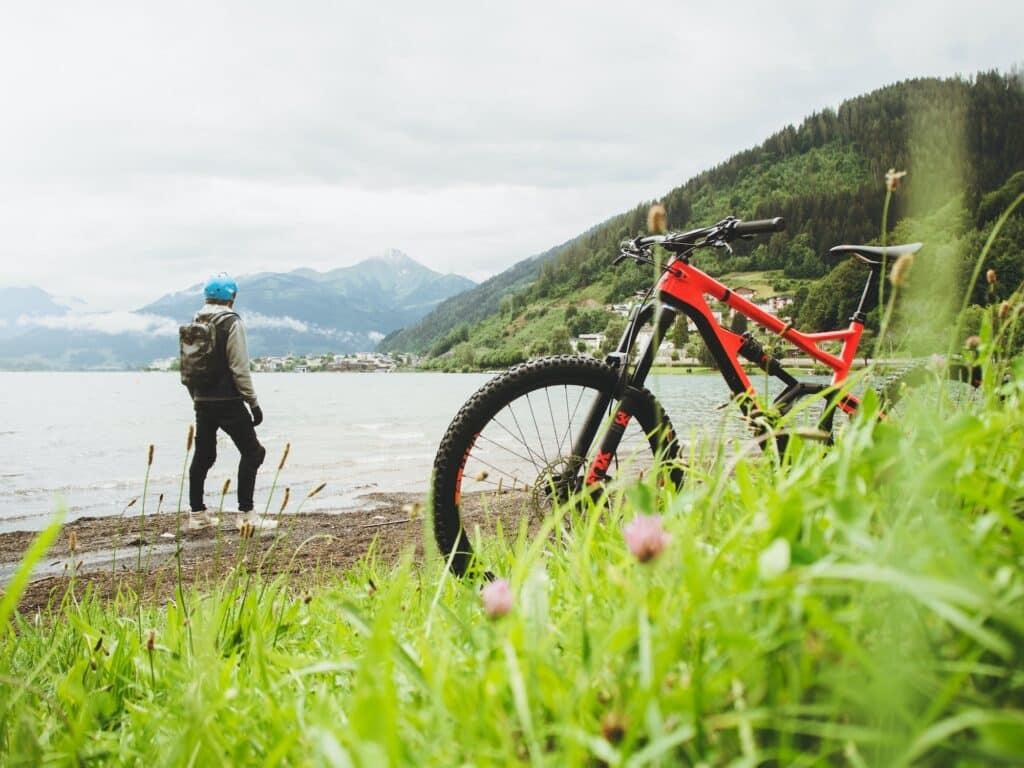 Make Sure You Stay Hydrated
First and foremost, a hydration system is crucial for any mountain biker. Dehydration can quickly set in during a long ride, especially in hot weather. A hydration bladder that fits inside your MTB backpack is the most convenient way to carry water. Look for a hydration system that can hold at least 2 liters of water, as well as a drinking tube that is easily accessible while riding. I also like to keep some snacks in my back such as granola or power bars. Just be sure to pick up your trash on the trail!
Crashes Can Happen
Another essential item for any MTB backpack is a first aid kit. Even the most experienced mountain bikers can experience crashes or injuries on the trail. A basic first aid kit should include bandages, gauze, antiseptic wipes, and a small pair of scissors. It's also a good idea to pack some pain relief medication in case of minor injuries or soreness. Depending on the location and how long of a ride you are planning, bug spray and sunblock are necessities to include as well.
Tools
While many of us have been known to use a rock or log to beat something back into place, a bike tool kit though, is a lifesaver on the trails. A tool kit, or a multitool is another important item to include in your MTB backpack. This handy tool can help you make quick adjustments to your bike, such as tightening bolts or adjusting your seat height. Look for a multitool that includes a variety of tools, such as a chain tool, hex wrenches, and a screwdriver.
I Hate Thorns!!
A spare tube and tire levers are also important items to include in your MTB backpack. Flat tires can happen at any time during a ride, and having a spare tube and tire levers can help you quickly fix the problem and get back on the trail. Make sure to pack a tube that fits your bike's tire size, as well as a set of tire levers to help remove the tire from the rim. You should also keep a small pump or cartridges to fill up a tire should you need to replace one. If you are unsure about what PSI to use, this article should help.
Ride Specific Accessories
Other items that can come in handy on the trail include a lightweight rain jacket, a small pump, and a bike lock. A rain jacket can help protect you from unexpected rain or wind, while a bike light or headlamp can help with low light situations. A bike lock can also come in handy if you need to take a break or stop at a store during your ride.
Setting Up Your MTB Backpack
When packing your MTB backpack, it's important to distribute the weight evenly to avoid strain on your back and shoulders. Make sure to adjust the straps and waist belt to ensure a comfortable fit. Additionally, consider the weather and length of your ride when deciding what items to pack in your backpack. Personally, I prefer having too much in my pack that is unnecessary rather than needing something while miles away up a mountain.
In conclusion, a properly stocked MTB backpack is essential for any mountain biker. Items such as a hydration system, first aid kit, multitool, spare tube, and tire levers can make all the difference in a safe and enjoyable ride. By packing the right items and distributing the weight evenly, you can enjoy your time on the trails to the fullest.