Bike ramps come in a variety of styles and materials to accommodate different types of riding, surfaces, and terrain. Here are some of the most common types of bike ramps:
BMX / Mountain Bike ramp: designed for BMX and MTB riders who perform tricks or how want to practice jumping in a safe and controlled area. These ramps are often made of sturdy materials such as wood or metal, and come in a range of sizes to fit different riding styles.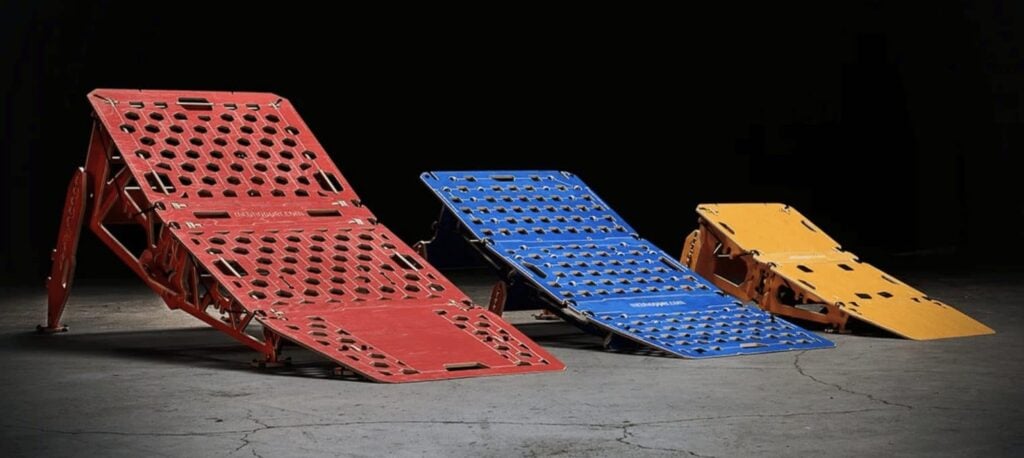 Skate ramp: used for skateboarding, these ramps are similar in design to BMX bike ramps but are often made of a smoother material, such as concrete or composite plastic, to allow for a smoother ride.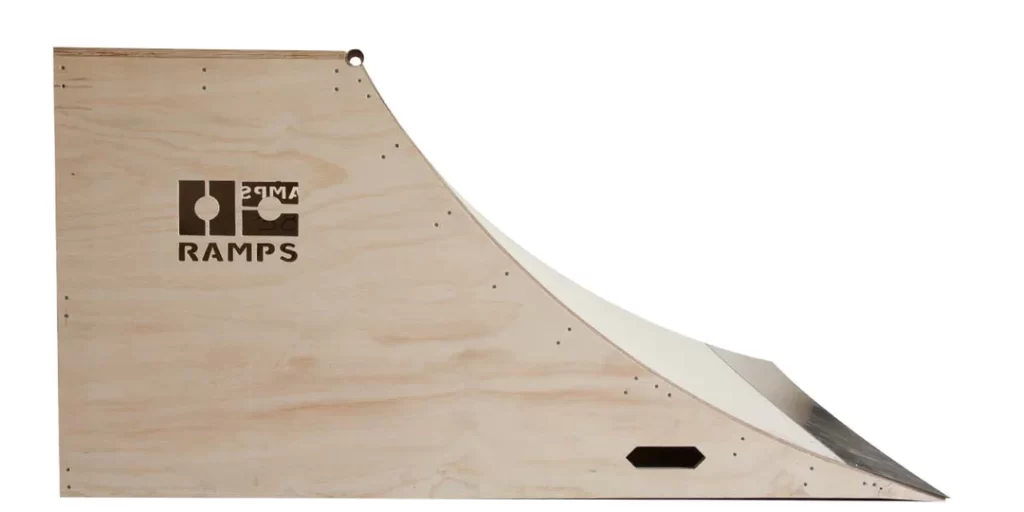 Dirt ramp: designed for dirt riders, these ramps are made of compacted earth and are used for performing jumps and tricks in off-road conditions.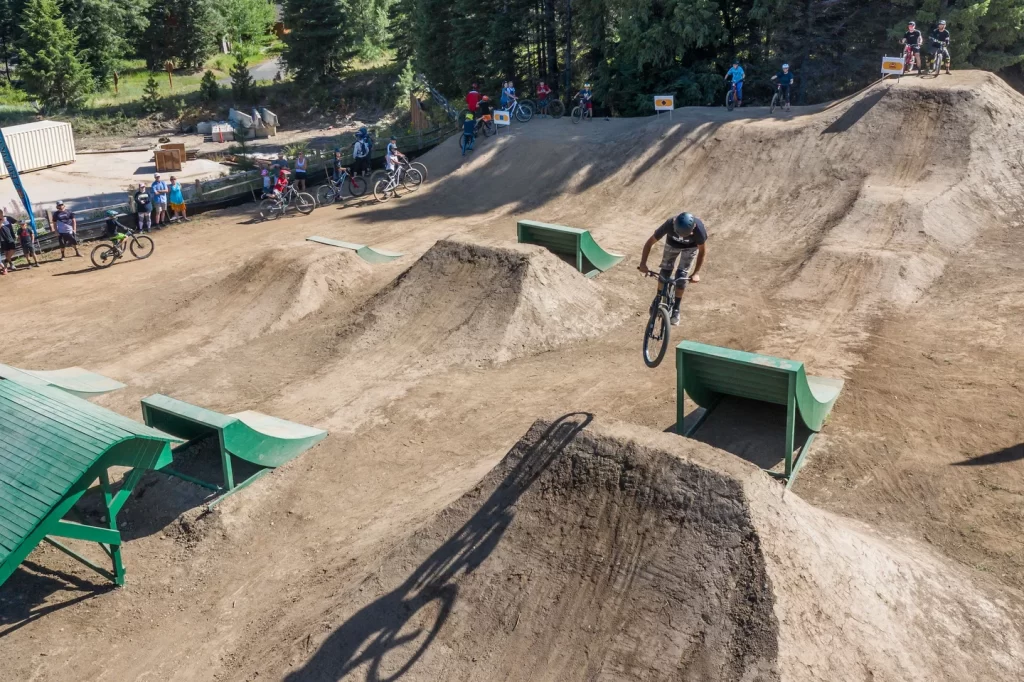 Portable bike ramp: designed for those who need a ramp on-the-go, these ramps can be easily transported and set up for use wherever you need it. They are often made of lightweight materials such as wood, aluminum or composite plastic.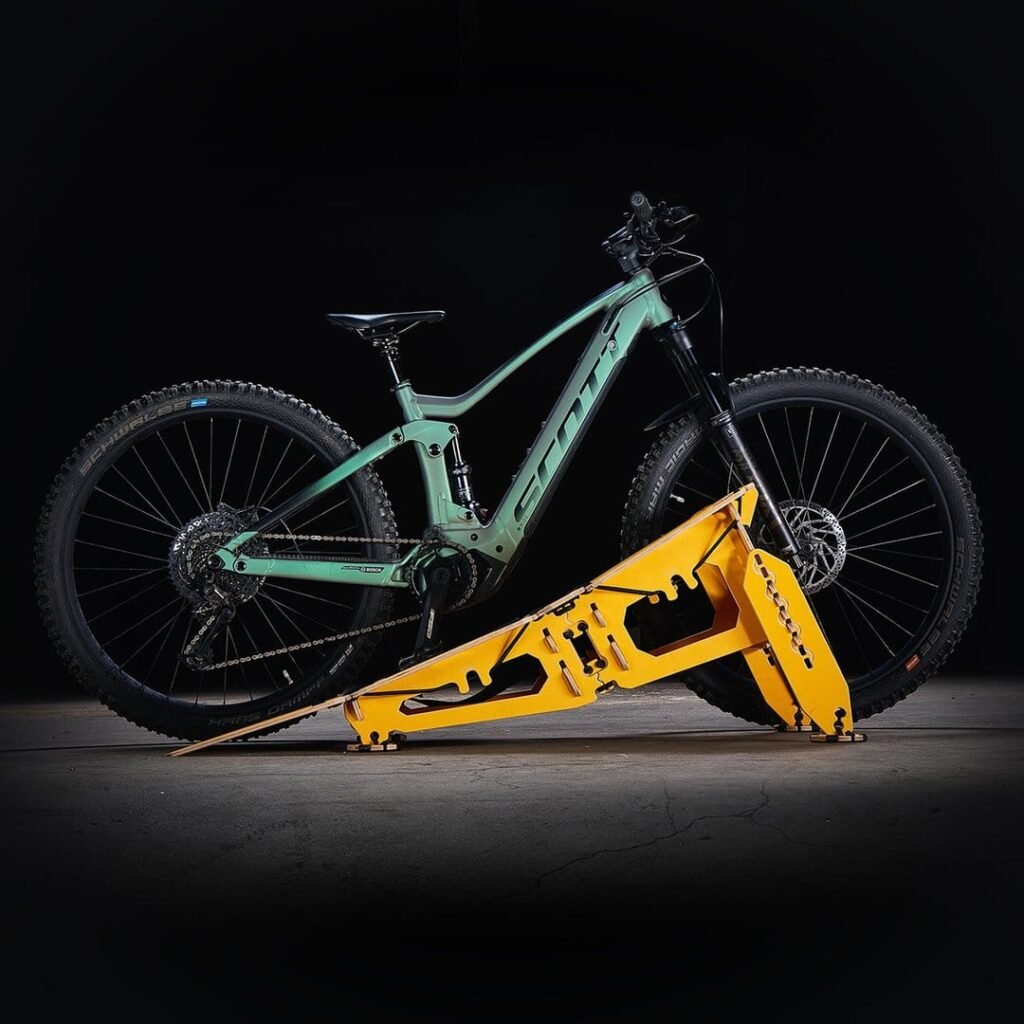 Kicker ramp: used for launching off jumps, these bike ramps have a flat surface and a steep incline, making them ideal for performing aerial tricks.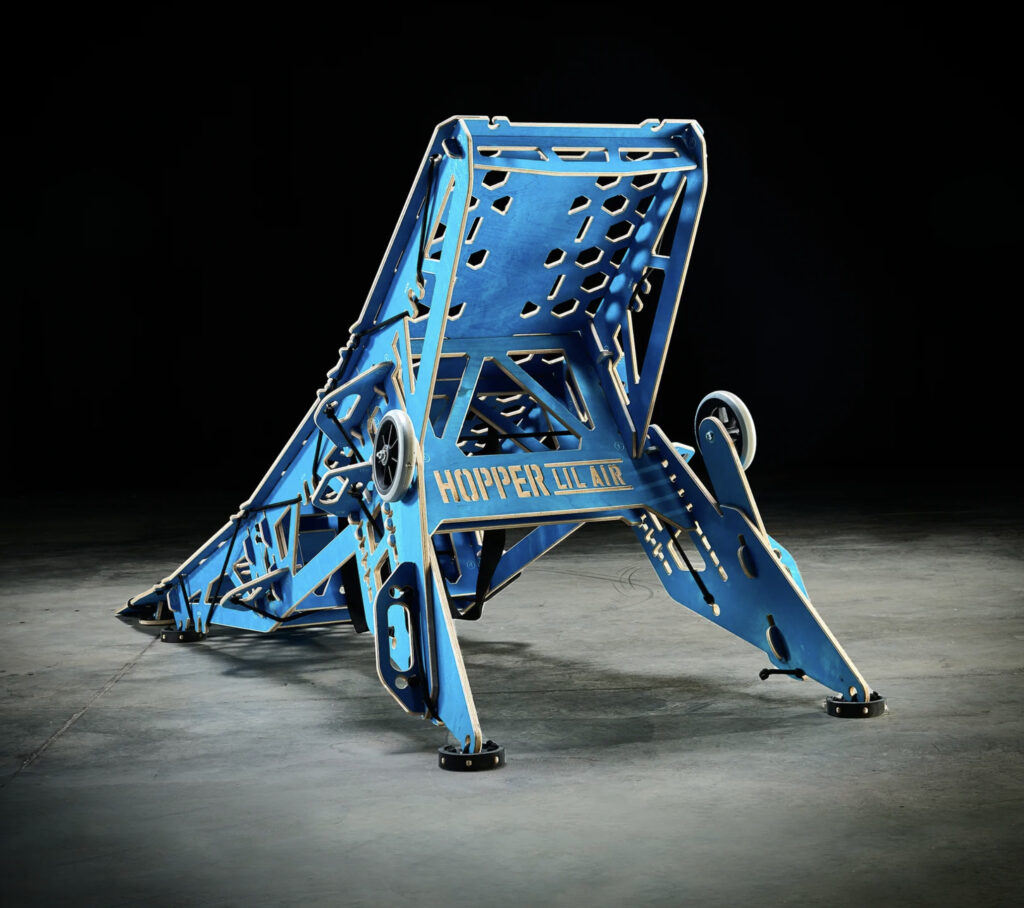 Half pipe ramp: a classic ramp design, the half pipe ramp is a U-shaped ramp that allows riders to transition from one side of the ramp to the other while performing tricks.
No matter what type of riding you prefer, there is a ramp out there that will fit your needs. When choosing a ramp, consider the type of riding you will be doing, the surface you will be riding on, and the weight and durability of the ramp. With the right ramp, you'll be able to improve your skills and have more fun on your bike!
Why you should consider a Ninja bike ramp
Ninja jump ramps are becoming increasingly popular for both mountain bike, BMX and small wheel sports and skateboarding enthusiasts. They offer several benefits that make them a top choice for those looking for a ramp that can handle the demands of riding.
Durability: Made from high-quality materials, such as steel and aluminum, Ninja jump ramps are built to last. They are resistant to weather and wear, making them an ideal choice for outdoor use.
Safety: The ramps are designed with safety in mind, featuring rounded edges and slip-resistant surfaces to reduce the risk of injury. The sturdy construction also means that the ramp won't collapse or buckle under the weight of the rider.
Versatility: Ninja jump ramps come in a range of sizes and styles, making them suitable for a variety of riding styles and terrains. Whether you're a BMX rider or a skateboarder, you'll be able to find a bike ramp that fits your needs.
Portability: Unlike permanent ramps, Ninja jump ramps are designed for easy transport. They are lightweight and can be disassembled for storage or transport to different locations.
Performance: With a full range of inclines options, Ninja jump ramps allow riders from beginner to advanced to reach new heights. The ramps are designed to provide a smooth, consistent surface for riders to launch from.
If you're in the market for a bike ramp, consider the benefits of Ninja jump ramps. With their durable construction, safety features, versatility, portability, 1-year warranty and performance-enhancing design, these ramps are a top choice for riders of all skill levels.