The goal of having gears is to keep your pedals moving at an even cadence (speed), while each pedal stroke gives you the most bang for your buck. You shift to keep your speed and efficiency on the bike. This brief article will explain when is the right time to shift gears.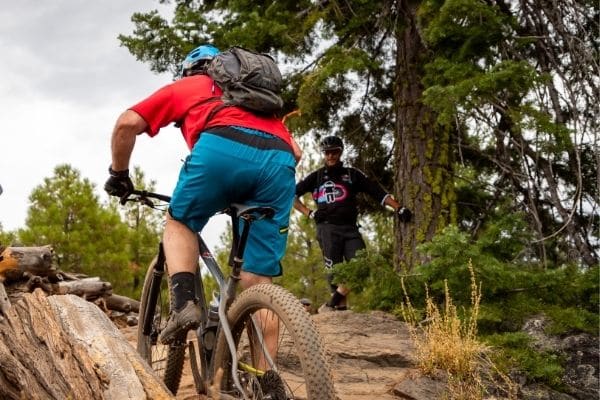 Uphill ↗️ If you want to stay seated, you're going to need to shift into an easier gear. You want to keep moving at a pace and speed that allows you to keep your balance, so it's about finding the gear that allows you to keep moving with the least effort and strain on your muscles, while still moving at a sustained pace.
Downhill ↙️ Gravity, the weight of your body and the weight of your bike will help carry you down with ease. You'll want to shift into a HARDER gear so that each pedal stroke gives you more power and momentum forward.
Variable Terrain 🔀 Most rides aren't just uphill or just downhill, they're an undulating combo of the two. This means you'll be shifting quite a bit as you transition from uphill (easier gear) to downhill (harder gear), in an effort to maximize the efficiency of each pedal stroke and keep your legs from burning.
Always ➡️ shift in anticipation of the terrain which means chane into an easier gear BEFORE you start the climb, or a harder gear BEFORE you start ripping downhill. Shifting into the right gear at the right time takes practice!