Thanks to the global pandemic, 11 year old Tessa has found herself with more free time to pursue her passions this year. Tessa really enjoys writing AND mountain biking, so we decided to put her skills to the test. We hijacked her English homework this week with a very important writing assignment; a Ninja Q&A.
Keep reading to get to know Tessa and be sure to checkout the video clip of her cornering with textbook bike-body separation! Ready to be inspired?
Without further delay, please meet the incredible Tessa.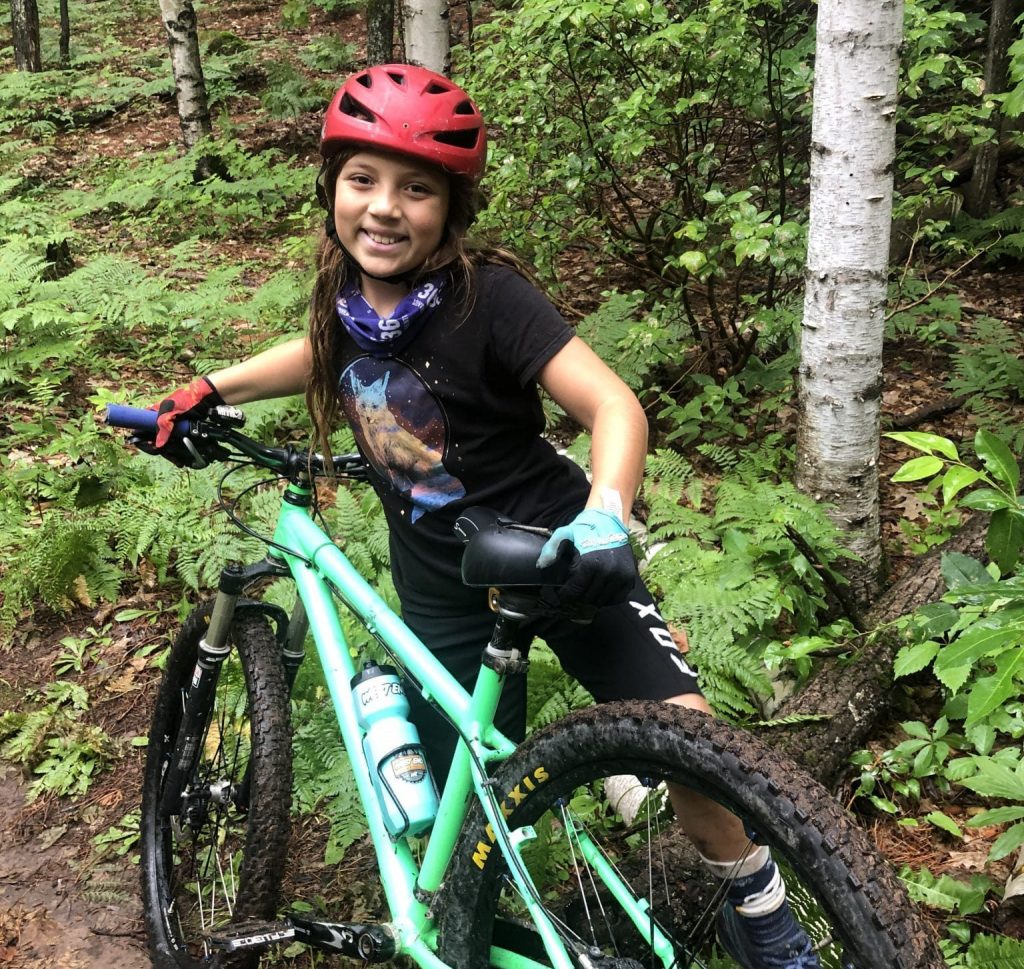 How old are you and how long have you been mountain biking?
I am eleven years old and I have been mountain biking since I was four years old. I started on a balance bike, but now I ride my mom's old 26inch bike that she has upgraded for me.
Why do you like mountain biking?
I like mountain biking because I get to be in nature, and I get to practice my skills.
What is your favorite type of trail (or feature) to ride?
I like downhill trails and really flowy trails. I am not as much as a daredevil as my brother, but I enjoy bike elevators, teeter totters and small wooden jumps.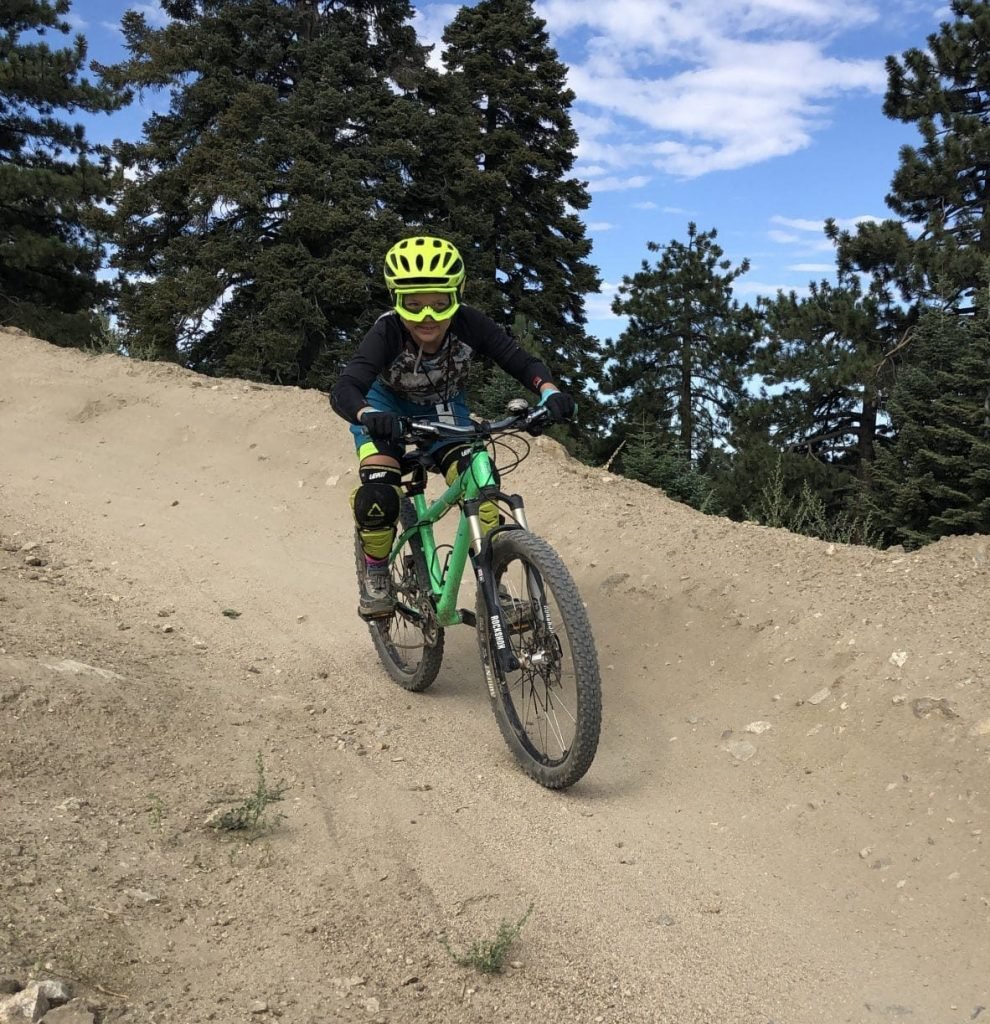 What is one mountain biking skill that you are really good at?
I am really good at corners. I like to call the move the "puzzle piece", because your body fits perfectly with your bike. My mom uses the puzzle piece saying in her classes now (she's a Ninja Instructor) , and she says I taught her something new.
What advice would you give to a friend who wants to try mountain biking for the first time?
I would tell them to take it one step (or pedal) at a time. Work your way up, and don't stop trying hard.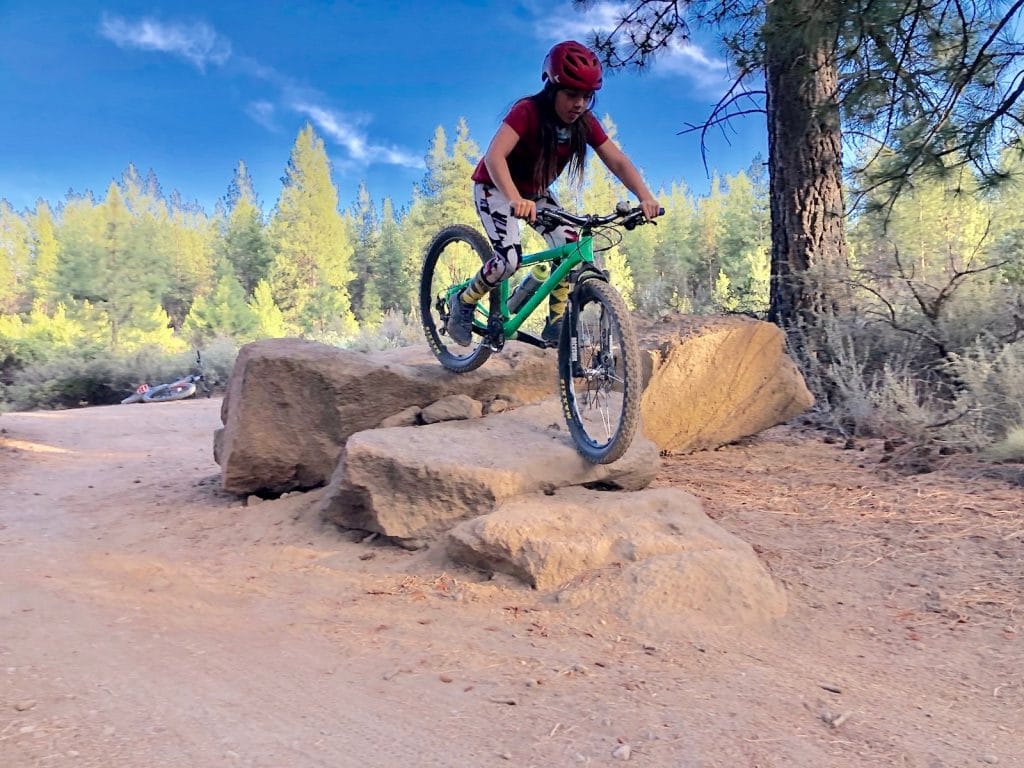 Why do you think other kids should consider going to a skills clinic?
I think a good reason to go to a skills clinic is so you can learn something new, and improve your skills. If you're a pro mountain biker or a beginner, Ninja skills clinics has something for you.
If you could design your dream bike, what would it look like? (Colors, designs, decorations, grip colors?)
If I could design my dream bike, I would first start off with a midnight blue frame. Then, I would add galaxy stickers to it. I would have iridescent wheels, and black grips. My bike would be called "The Star Shooter".
If you could ride your bike anywhere in the world, where would you ride and why?
I really want to ride in Canada and Ireland. Sometimes I watch YouTube videos about biking in Canada, and it looks pretty sweet.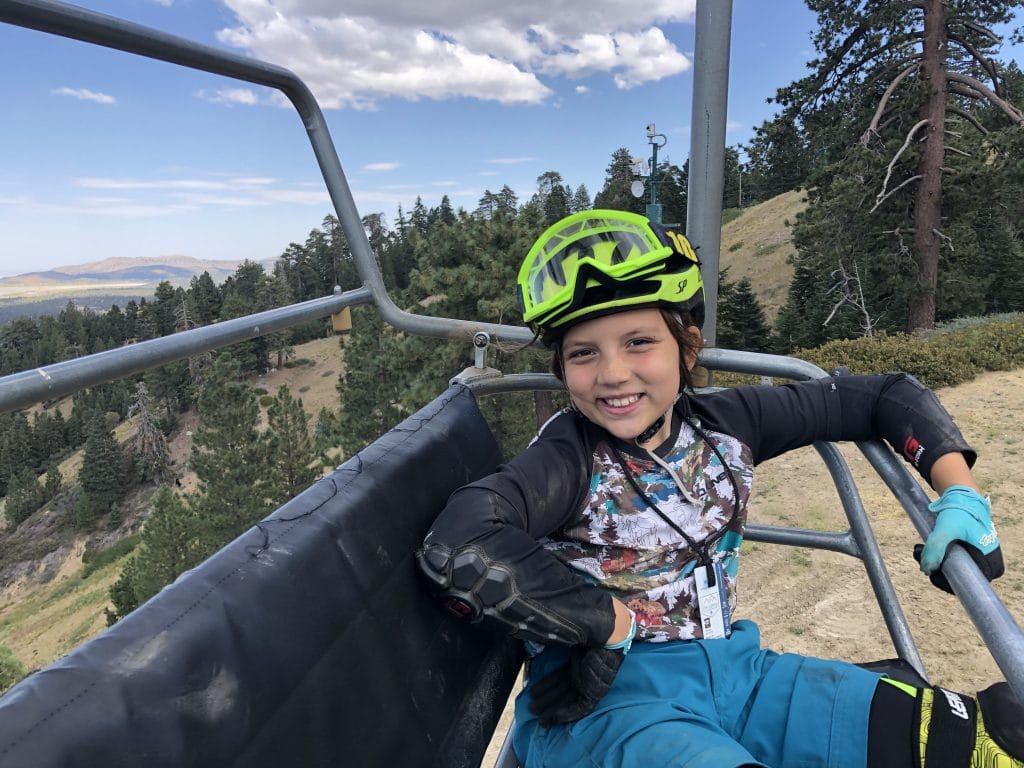 What is your favorite riding snack?
I like to keep it original and have some trail mix. I would put in M&M's, raisins, almonds and peanuts. Maybe some skittles if I want something fruity.

Who is your favorite person to ride with and why?
My favorite people to ride with are my mom and dad. My mom is always helping me with my skills and pushing me to try new things. My dad is always there to compliment me. He talks to me while we're riding, and gives me good advice.
---
We'd like to thank Tessa for taking the time to write out these incredibly thoughtful responses. We can't wait to see where Tessa's writing and riding take her. The future is most definitely bright.
Tessa would love to read your comments – leave a message for her below!