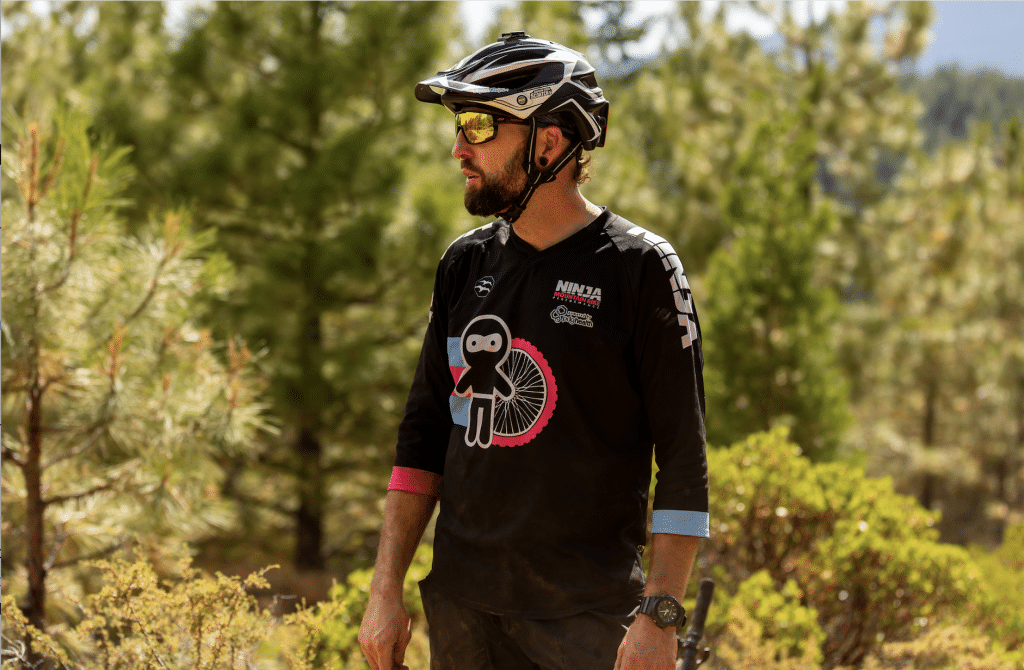 Ninja Lead Instructor Jeremiah "Scratch" Stone is not only a world-class instructor, but also an expert rider and professional trail builder. Listen as Jeremiah chats with Jeff from the singletracks.com podcast, Mountain Bike Voices. Jeff and Jeremiah will have you LEARNING and LAUGHING as they dive into:
Overcoming fear on the bike
Why do people attend skills clinics?
What bike is the best bike?
Regaining confidence after injury
Why is climbing so dang hard?
The art of trail building
What's the best way to get better a jumping?
…and LOTS more!
DROP WHAT YOU ARE DOING AND LISTEN NOW:
Podcast With Jeremiah Stone
Come ride with Jeremiah and the incredible team of professional certified Ninja Instructors at Skills clinics near you! Why attend a skills clinic?
[Participants attend clinics because they] want to ride safer and feel safer. And they want some confidence. And by confidence, I mean they want to demystify some stuff and know what they are trying to do rather than just guessing and hoping for the best.

-Jeremiah "Scratch" Stone
Come ride with us and lets take the guess work out of mountain biking! Be sure to give the podcast above with Jeremiah Stone a listen!