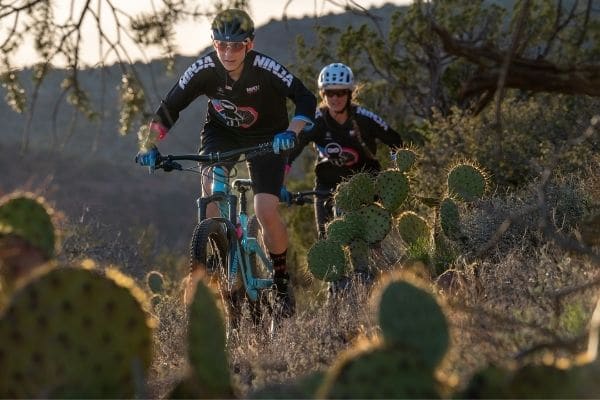 No one said mountain biking was easy, but that doesn't mean it's not 100% worth the effort! If you feel like your relationship with your bike is on the fritz, take a minute to evaluate your problem areas before you resort to drastic measures. A subtle shift in your habits or perspective might be all that stands between you and mountain bike bliss.
1) You've got to work at it.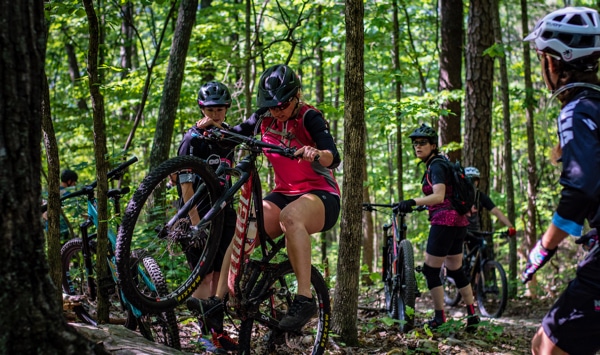 Just as relationships take time and hard work, so does mountain biking. If you're new to the sport, don't expect yourself to be bombing down the black diamond trails at the bike park on your second ride. Set realistic goals and timelines for yourself, and be patient! On the flip side, if you've been mountain biking for 20+ years, that doesn't mean you've learned everything there is to know and you should stop working at it. Remember how fun it is to learn and improve? Re-up your riding knowledge with the latest evolution in riding skills, gear, and trail access. At the end of the day, don't let frustration or complacency leave your relationship with a flat tire.
2) Jealousy will get you in trouble.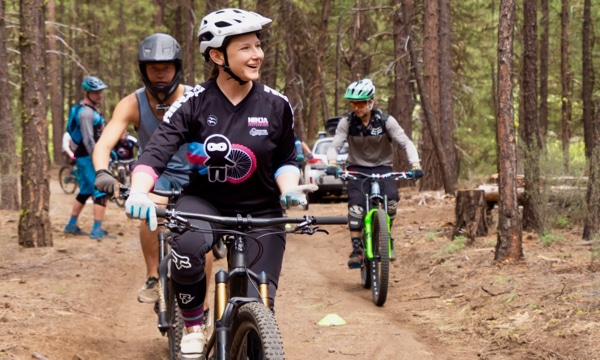 Take a hard look at your relationship with mountain biking. Do you spend all your free time looking at other people's riding pictures on Instagram? Posting mountain biking memes to Facebook? Lusting over the latest bike release? Watching YouTubers riding the trails on your bucket list? Stop wishing you had more – more money, more time, more freedom, more fitness – and just start doing! I promise, 30 minutes spent on your mountain bike will bring you more joy than 30 minutes of any of the aforementioned jealousy-inducing activities.
3) Make time for self care.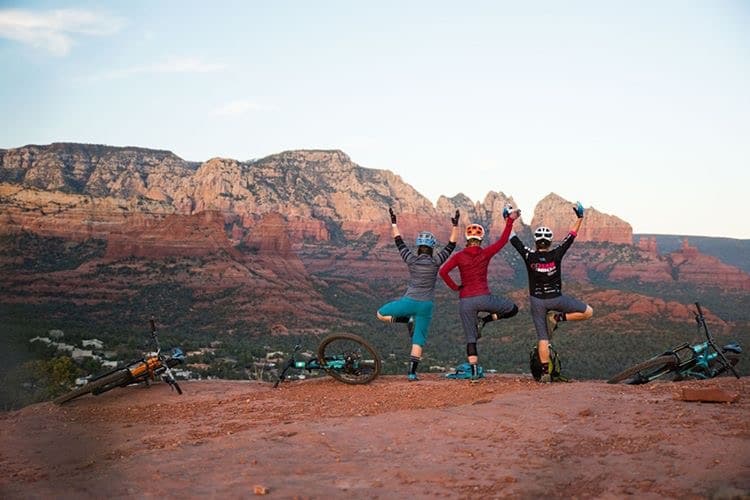 If you are feeling burnt out on mountain biking, perhaps it's time to take a step back and focus on self care. Treat yourself to a new pair of riding shorts, replace your old grips, add some streamers to your handlebars! And don't forget to take care of your physical body. Maybe that means eating cleaner, spending more time riding with your kids or finding time to do yoga on a more regular basis. Whatever self care looks like for you and your bike, make the time and the commitment.
4) Seek professional help.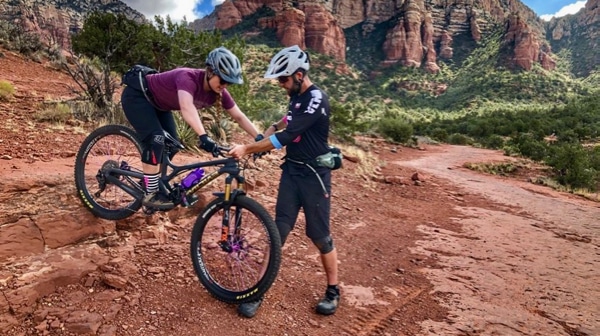 It's okay to admit that you can't do it alone. If you find yourself stuck in a rut, go find a professional to get you back on two wheels. Are you struggling to clear a technical climb on your local trail? A professional mountain bike instructor can help you understand what might be going wrong on the trail and equip you with skills to fix the problem. Nothing is more valuable than in person, real-time feedback. If your bike is really the one with the problem, send it to your local bike shop for a tune-up. It's pretty much a spa day for your bike. At the end of the day, investing in your relationship with mountain biking is really just an investment towards eternal mountain biking happiness.