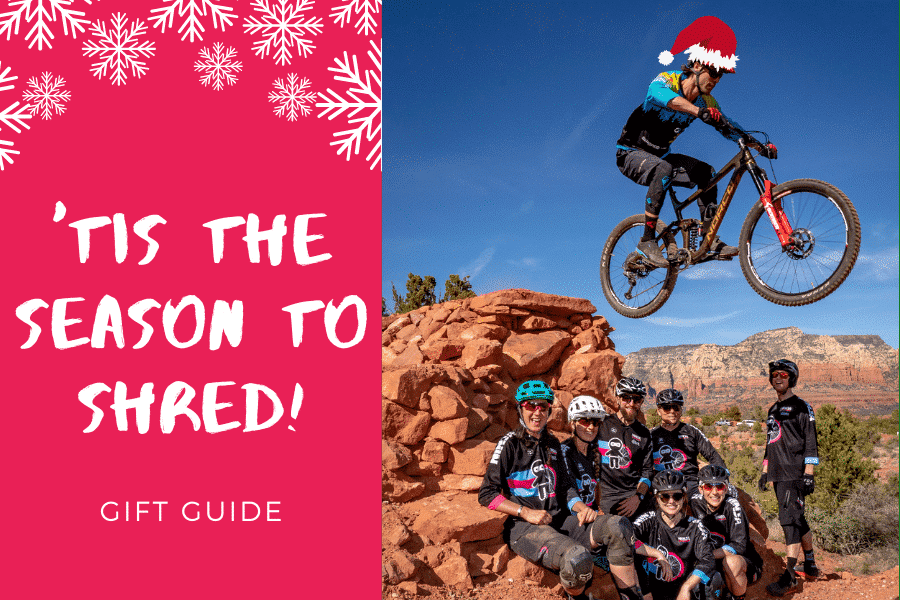 'Tis the season to rethink everything you thought you knew about Mountain Bike gear. This holiday season we're going to skip apparel and instead help update your shred sled with the best gear of 2020.
We asked our experienced mountain bike instructors and friends about their favorite riding gear and here's the list of goodies you NEED (yes NEED, be sure to phrase it this way when communicating with your spouse) for the avid mountain biker this season.
Bright and merry
Remember how Rudolph lit the way for Santa's sleigh ride and became the MVP of Christmas? You can be like Rudolph; a hero on the trail during those long and dark Winter months. Outbound Lighting makes one of the BEST and brightest self contained helmet lights we've ever seen. Specifically designed for mountain biking, The Hangover, named after the famous trail in Sedona provides 90 minutes of strong output with the ability to charge on the go. Trust us, it does NOT disappoint. Oh, and did we mention that they make excellent bar lights as well?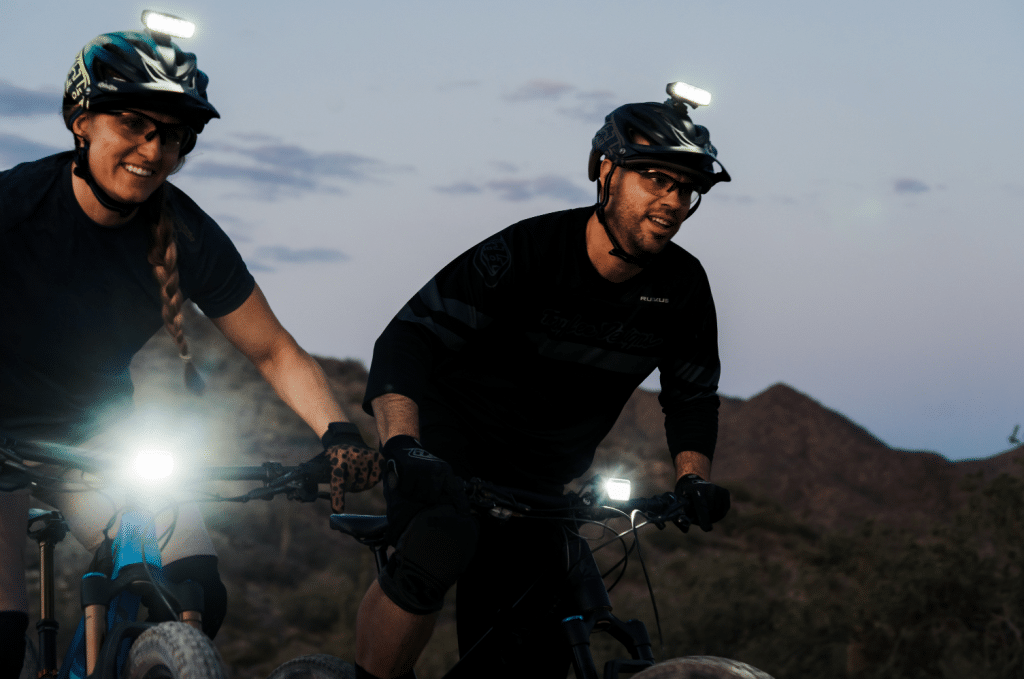 BRAAAP! goes the shred sled
We're fairly certain Santa's sleigh reigns have mountain bike grips on them… or maybe it's just wishful thinking trying to protect Santa from hand fatigue. One thing's for sure, RevGrips Pro Series grip system will greatly minimize YOUR hand fatigue on the trail. RevGrips developed a comfortable, shock-absorbing, fatigue-reducing, and dynamic mountain bike grip. Yes, it moves slightly, and that's what we love about it. It's a little like riding a motorcycle, or maybe that's the sound of us saying "BRRAAP!" every time we get going on our bike? Whatever the case, adding this grip to your trusty shred sled will not be a mistake, your hands will thank you.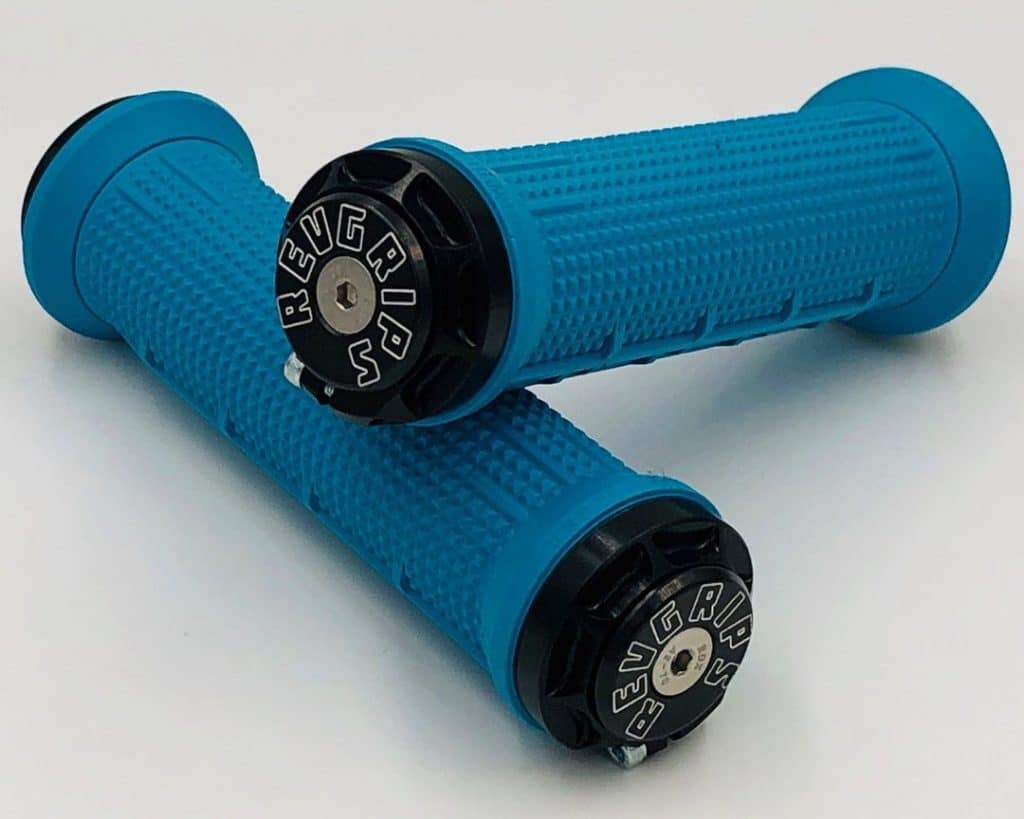 TIMBER, it's not just a yuletide log
There's a reason the Christmas reindeer have bells on; so the kids hear Santa coming. The Timber Mountain Bike Bell is the first bicycle bell designed exclusively for mountain biking. It's s a simple way to let other trail users you're coming: Awareness when you need it, silence when you don't. Warning: when you turn it on for the descent (and hear that jingle jangle) you'll get ULTRA excited just like a kid on Christmas morning.
OneUp your tool game
Sometimes things go wrong in Santa's workshop. When they do, the elves need small tools do everything imaginable. That's why we're including the OneUp Components EDC Tool Lite. Much like the elves, you can't physically carry ALL the tools all of the time. The EDC Lite is a 9 function Multi-Tool which contains your most used tools and is designed to live inside your stem/steerer tube. Never get stuck without a Multi-Tool on a ride again! Bonus: It comes in seven non-Christmas specific colors!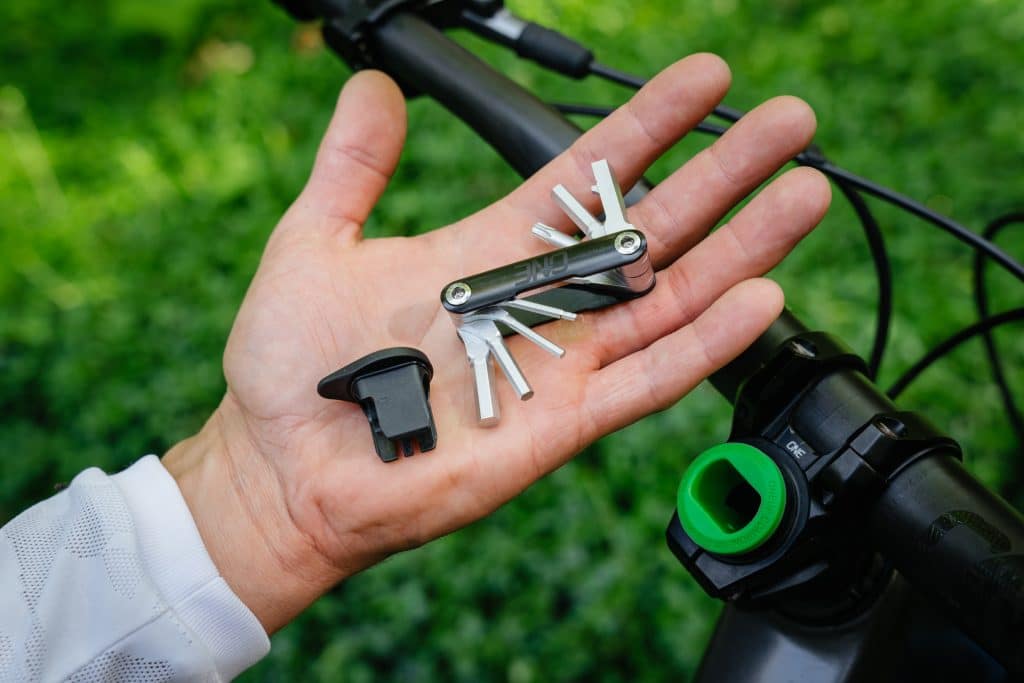 Even sleighs need mud guards
Santa doesn't have time to launder his outfit while delivering presents for every single person in the world. Just like you don't have time to clean your glasses or pick mud out of your teeth every time a tiny amount of water hits the trail. Designed and drawn by a real life mountain biker, Sketchy Trails mud guards are useful and quite honestly, they really jazz up your shred sled.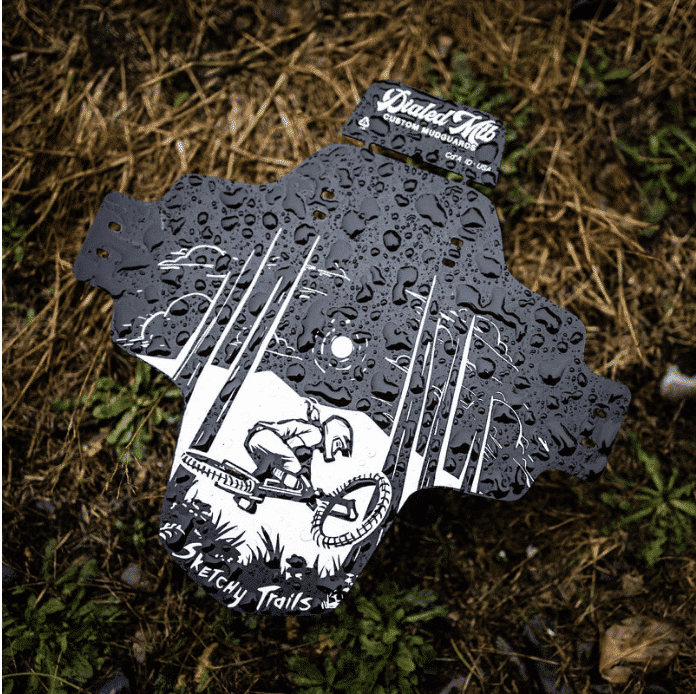 Low pressure is for amateurs
Santa doesn't have time for flats, neither do you. Make sure your tires have adequate pressure every time you ride with the Topeak SMARTGAUGE D2. It's not flashy like Mrs. Clause, but it gets the job done. Small, portable, easy to use and absolutely necessary for every ride, never leave the north-pole (or your home) without it.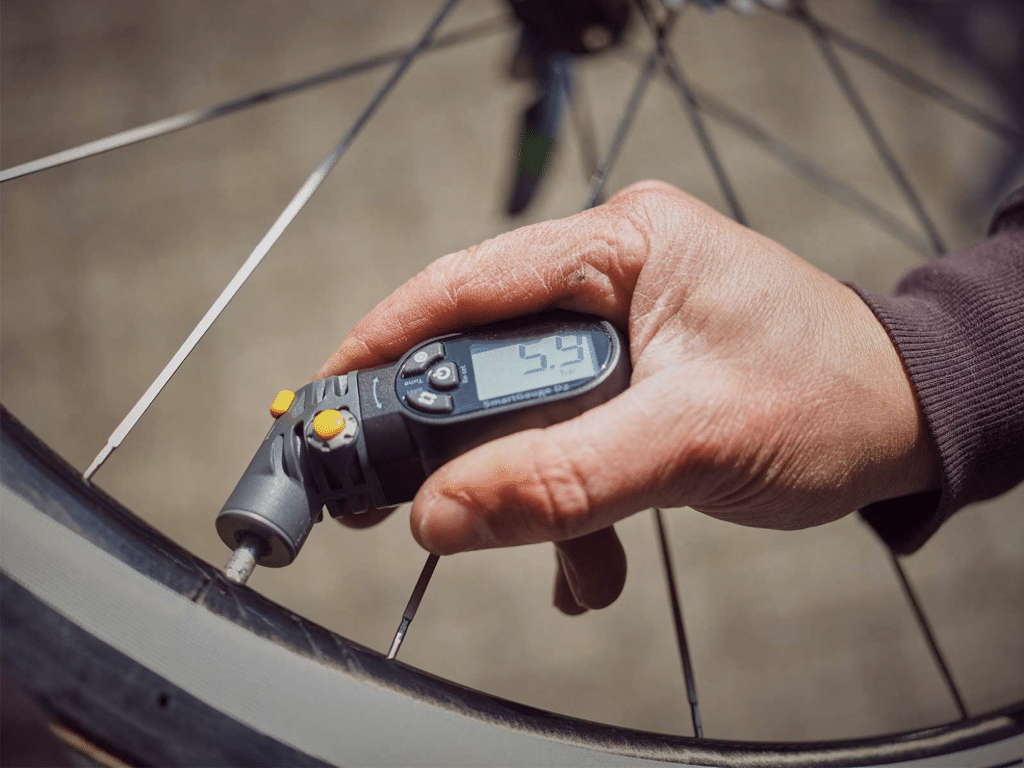 These are just a few ideas for the Mountain Bikers in your life. It's worth noting that Ninja is not professionally affiliated with any of the companies. These aren't paid advertisements or product placements, this is simply the gear we buy and love.
Obviously, we think the BEST gift you can give is the gift of confidence on the bike. Gift yourself or loved one with a Ninja Clinic this year.