Mountain biking is having a big moment right now. New riders have been hitting the trails in droves and we are over the moon that they are discovering the freedom, exhilaration, and connection with nature (and each other!) that mountain biking provides. So, let us start by saying:
Welcome to the mountain biking community!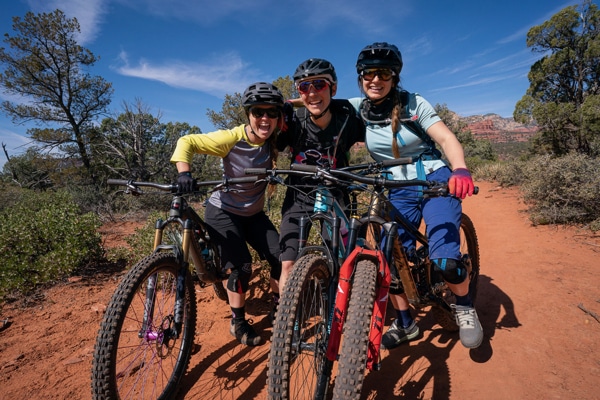 Disclaimer: these rules aren't meant to be a bummer. Knowing the ropes will boost your experience by keeping your time on the trail positive, you'll be more confident about how to conduct yourself, and the community as a whole will be better for it!
1. Say Hello
Offer a friendly "hello" "howdy" or "what a FANTASTIC day!" to people you see on the trail. Give extra warning if you're approaching someone from behind to avoid startling them and give them time to find a safe spot to let you by. If you see someone stopped and off of their bike, just ask to make sure they're okay. If they're lost, have a mechanical issue or are picking themselves up after a wreck, you might be able to lend them a hand.
2. Right-of-Way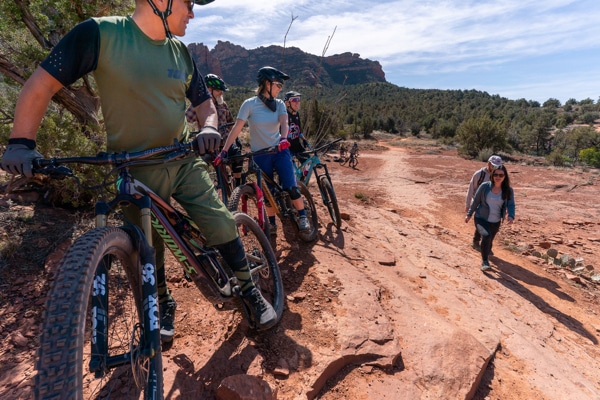 Mountain bikers yield to horses and hikers. Bonus points for getting off of your bike and speaking calmly to horses as they go by.
Other mountain bikers: Unless otherwise noted, if you're riding downhill, you yield to those riding uphill. If you stop, move yourself and your bike off the trail to make way for other riders.
3. Ride Open Trails
Sometimes trails have to be closed due to wet conditions, trail work, or safety issues and it's important to respect those closures. If you're not sure, check with the trail advocacy group or land manager. Some trails do not allow mountain bikes including state and federal wilderness areas.
4. Pack it in, Pack it out
Never leave trash on the trail. Better yet, pick up any trash you spot!
5. Stay in Control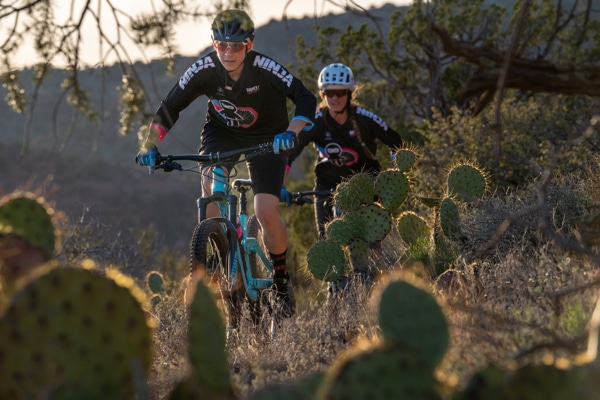 Ride within your limits and be extra vigilant when it comes to blind corners and sections with limited line of sight. These are sketchy spots for collisions and the most frequent place that user conflicts occur.
6. Turn it Down
Yes, your favorite jams can add a little pep to your pedals on a long climb and get you flowing on a ripping decent, but either take one headphone out or turn the volume down enough that you can hear other trail users (and wildlife!).
7. Don't Skid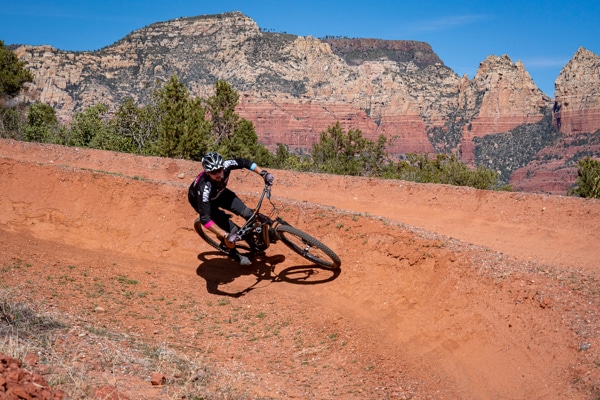 This might come as a surprise to anyone who's ever watched a mountain biking video, but skidding is bad news. Not only does it destroy/erode/widen the trail, it also means you're out of control (see rule #5). Check out our Braking 101 article to learn about "easing the squeeze" and braking like a boss!
8. Sharing is Caring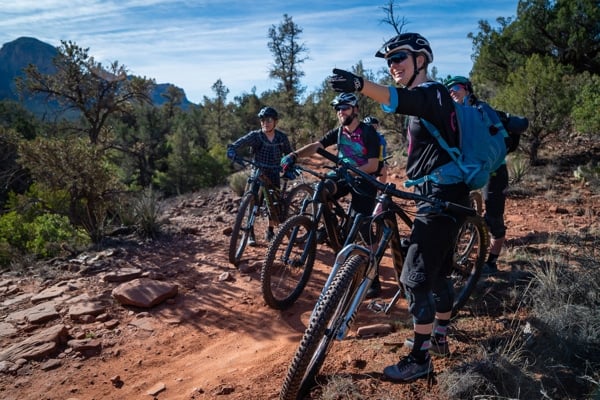 Share these basic rules with your friends, family, and kids and don't be afraid to (kindly) mention them to a fellow trail-user (who's not a stranger because you've just waved and said hello!). Staying on positive terms with other trail users will allow mountain bikers to maintain and even improve access to our favorite riding areas.
Extra Credit
Head to Trailforks to find a trail near you, scroll down to "Local Trail Organization" and voila! Those are the generous souls that build, maintain and advocate for the trails you ride. Become a member, sign up for their newsletter, follow them on social media, and, most importantly, stay in the loop on all the different ways you can get involved. Happy trails!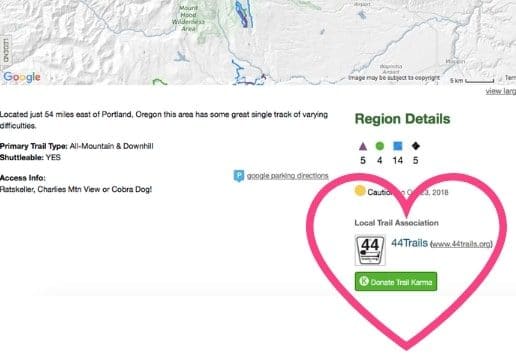 Want to get weekly mountain biking tips right in your inbox? Join our email list!