Got a question about a riding skill? Ninja can help with that! Got a question about bike gear, components, and brands? That is a question for the experts at your local shop. I reached out to my local shop, Zach's Bikes in Klamath Falls, Oregon and ask for their advice on helping someone select a new bike. If you are in the market for a new bike – this guide is for you! Take it away Zach!
Buying a bike can be an overwhelming experience. With a plethora of different models and types of bikes on offer it's easy to get confused if you don't know what you're looking at. This step by step guide is a great way to get started in the right direction.
Step 1: Decide where you want to ride
Where you plan on riding the most has the most influence on what type of bike to buy. Determine the areas you would ride the most and what kind of terrain you would be encountering the most.
You may decide you want to have a bike that can ride everywhere. That's fine, many bikes will accomplish this, but it won't help your decision-making process. Your best bet is to visualize where you will be spending most of your time.
Step 2: Determine what category of bike best suits your riding area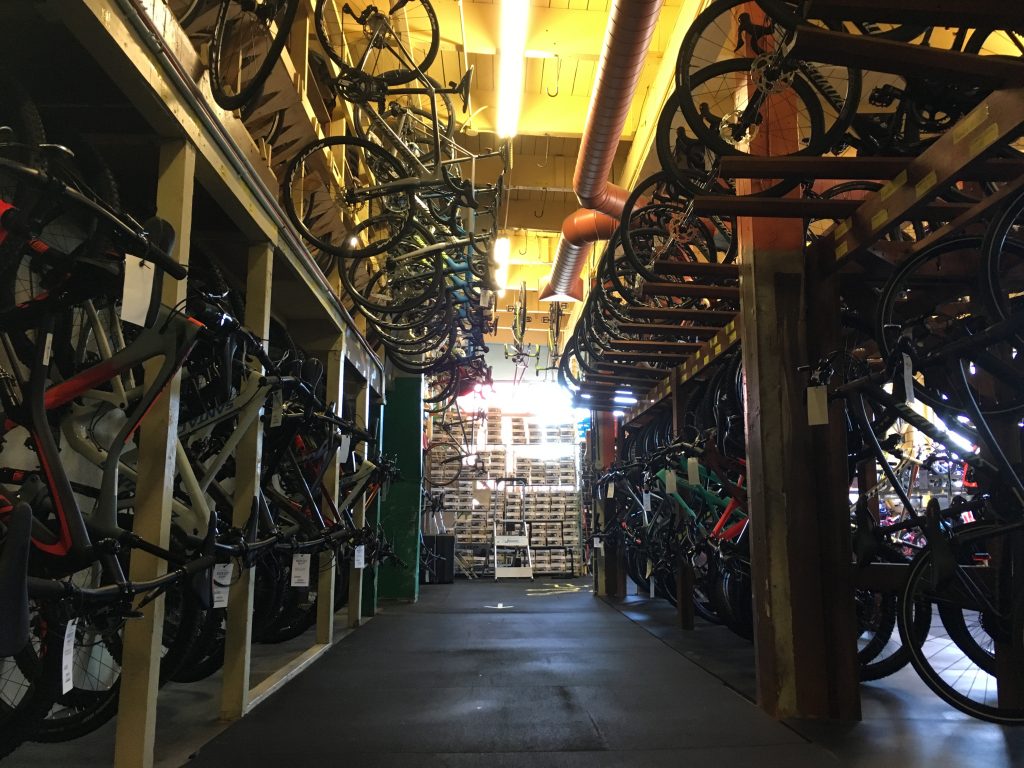 Bikes are best described by the type of terrain they are designed to work on. They will usually be able to handle many different types of terrain, but excel at one. Find the best category of bike that fits your riding area.
Many people are looking for a bike to do it all. You wouldn't expect to buy a car that can carry eight people and lumber yet get great gas mileage and be easy to park. Don't expect the same out of a bike. Focus on the type of riding you will be doing most, and let the versatility that most bikes grant take care of the less common situations.
Step 3: Test ride a bike that fits in each of your selected categories
Don't worry just yet about price. Every category has a range of prices and options. What's most important right now is that you understand the category of bike that you are interested in. Your bike shop may not have exactly what you're looking for on hand at every moment, but they will likely have something in the same category that is similar to what you're looking for.
Pay attention to things like how upright you sit on the bike, the tire size, tire traction and how the bike handles. These are the constants on bikes that cannot be changed very easily. Things like the number of gears, the saddle comfort and flat resistance can be changed or upgraded.
Step 4: Select the model and color

This is where the price finally comes into play. Everybody has a budget and your bike shop realizes that. Most bike models have numbers associated with them. These numbers indicate the level of the bike, with the higher the number usually indicating the higher the price. The level of bike sometimes determines the color of the bike as well. Now that you know what model most interests you, it will be easy to narrow down exactly what bike fits your price range with the easy numbering system.
In general, the more expensive a bike is, the lighter it will be, the more durable it will be and the better it will function. Sometimes there will be a subtle difference between two different price levels that will distinguish a key point in versatility. Decide what level is closest to your budget, then consult a bike shop associates to determine if that will meet your expectations.
Step 5: Determine the right size and get fit
Every bike comes in a variety of sizes and has its own respective size chart. Each size of bike costs the same within any given model. Bike size can make the difference between enjoying a bike and just tolerating it.
Most people will fit several size bikes. If you're in between, or have any question, we strongly recommend trying both sizes to see what one feels best. To put any question to rest, many people will get a complete bike fit (a several hour process) before pulling the trigger on a new bike. While this isn't necessary for every bike purchase, it shows just how important size can be.
Step 6: Finalize your purchase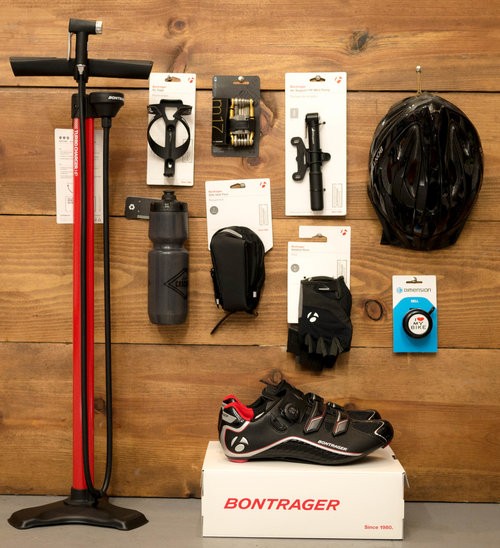 Many bikes can be ridden right out of the store, but some may need to be assembled or even ordered. Lead times can vary from a couple of hours to assemble or a few days if it needs to be ordered. Discuss this with one of the bike shop associates. While they may not be able to fulfill your perfect bike on the spot, they might be able to get you on a demo bike for your important upcoming ride while you wait for yours.
Leave room in your budget for things like clothing, a pump, tools and other gadgets. We call these accessories, but really, they are necessary to complete your riding experience. Many people have a hard time swallowing the price of a new bike alone, but ignore the fact that they may need a few extra things to accomplish their goals. We have a list of recommended accessories for every experience that will let you get the most out of your new bike.
Want to talk with the fine folks at Zach's Bikes? Check them out here.