School's cancelled. You know what that means?
It's time for homeschooling; mountain bike edition!
If you are looking for some fun and creative ways to keep your Ninja Kid busy from home, here are a few ideas to get the wheels turning:
1. Color Like a Ninja!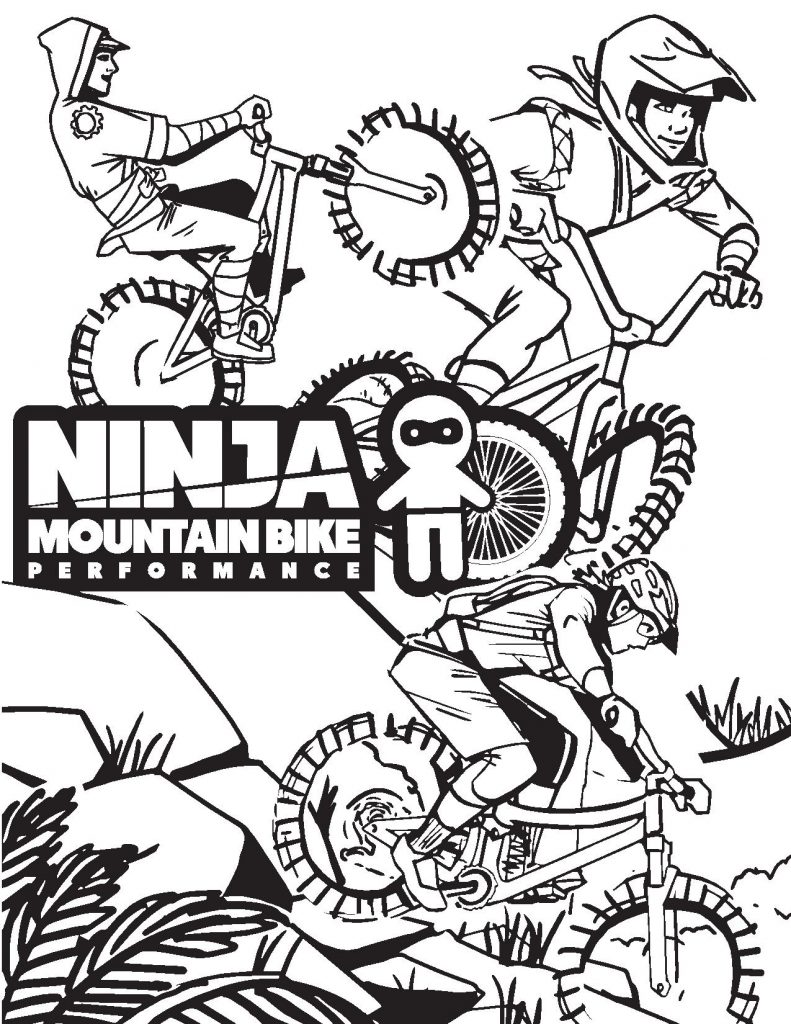 Download our free Ninja coloring pages! Our friend Kristina over at Sketchy Trails has sketched up some awesome coloring pages for you to enjoy. Be sure you print a couple copies, because chances are the "teacher" is going to be coloring right alongside the kids. After you're done coloring, post a picture of your finished work of art and tag us! We'd love to share your masterpiece with fellow Ninjas for some inspiration while everyone is stuck at home.
2. Obstacle Course
Find a safe place outside to build yourself an obstacle course and start getting creative.
Place a 2×4 on the ground to serve as a "skinny".
Use two pieces of rope to build a corner. For an added challenge, if you touch rope, you have to start over!
Steal a squeaky toy from the dog bin and have your kids practice doing wheel lifts over (or onto) the squeaky toy.
Place objects (small rocks, stuffed animals, rolls of toilette-paper) along the path of the obstacle course and designate these objects to be "hot lava". If you touch the hot lava, you have to start again!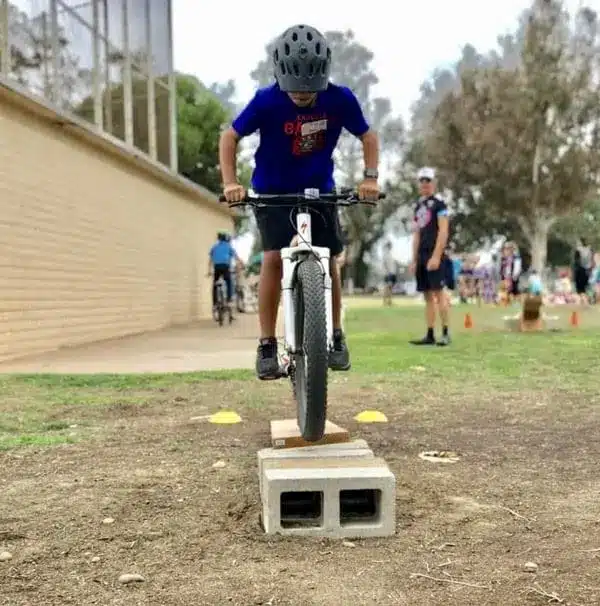 Time how long it takes to do the course and see if your Ninja Kid can improve their time!
A quick note – now is probably not the time to be trying new tricks or taking any risks on the bikes. Keep it safe, always wear a helmet and have some fun!
3. Bling For Your Bike
You don't have to be a "crafty" parent to get into bike nameplates. All you need is a paper plate or a piece of paper, a few pipe cleaners or zip-ties and something to draw with. Toss in a few stickers and youre in business!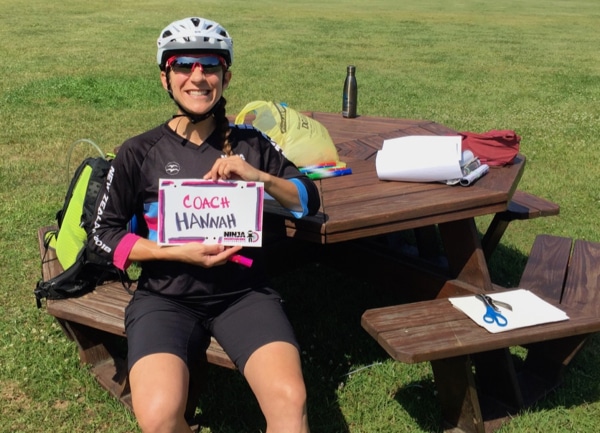 For the super creative parents out there who want to take it one step further, let's see you turn a Ninja coloring page into a nameplate. Show us what you come up with!
4. Design your Own Bike Park
Do you have a budding landscape architect / trail builder in your household? Challenge your kiddo(s) to draw out a map of your house, yard or neighborhood and draw up their dream bike park. Would they build jumps? Drops? Wall ride? Wooden bridge? Don't forget to build a snack shack at your bike park! The possibilities are endless.
5. Jr. Bike Mechanic School
Just because schools are closed, doesn't mean the learning has to stop. Why not teach the kids a few basics of bike maintenance and repair?
Welcome to Jr. Bike Mechanic School! In this class we will learn how to:
Lube your chain
Check tire pressure
Pump up your tires
Fix a flat
Read a trail map
6. Share the Love
We were totally inspired by this story of kids taking to the street and writing sweet notes on the sidewalk notes for passersby. Fresh air, creativity, and kindness – a proven recipe to brighten everyone's day.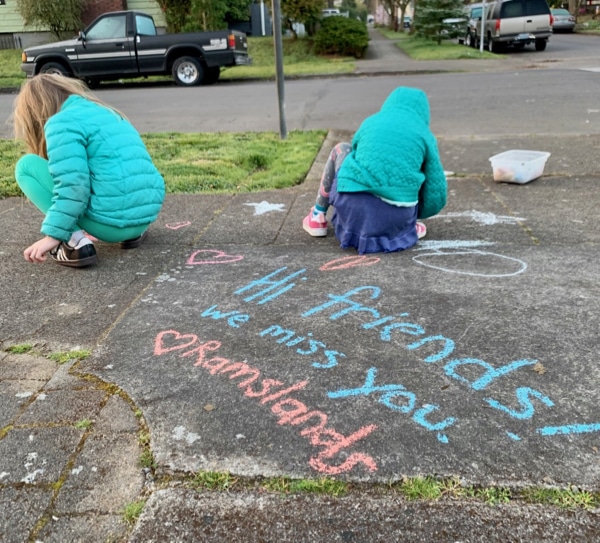 Our hearts are with all the families adjusting to life with no school. We hope this list of activities can bring some smiles to your day!
And remember kids, keep riding like a Ninja!