The Next Generation of Ninjas has officially hit the trails for the first ever Nina Kids Clinic! With the help of their Ninja Instructors, these kids left with an entirely new level of confidence on their bikes. During the Sunday morning class at Lake Hodges in San Diego, young riders reviewed all the important foundational skills for mountain biking, with a focus on safety and FUN!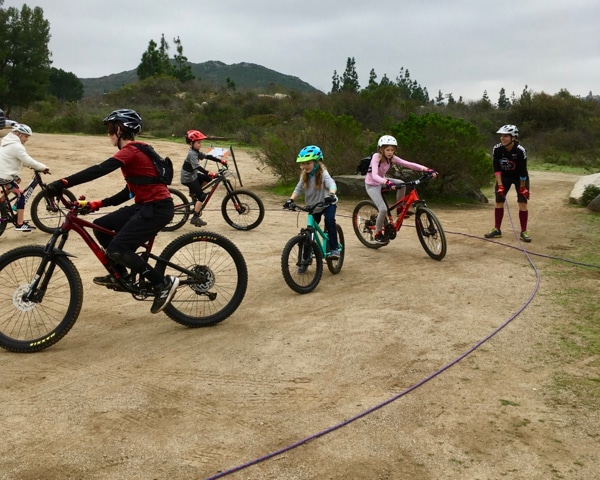 Students practiced braking, navigating obstacles, turning, climbing and descending, and then take everything they learned out to the trails for some riding time! Lake Hodges offered a wide variety of terrain to test their skills with an added bonus of watching birds dive and dance around the lake during a snack break.
Instructor Gail said there was an extra burst of excitement when learning and practicing wheel lifts. "The pride they felt when they 'got it' was infectious. There were tons of smiles and high fives!". The group even tackled riding a rock slab and, despite some initial hesitation, with the support of their peers and their newly perfected Ninja (ready) position, the young riders tackled the rocky terrain with ease!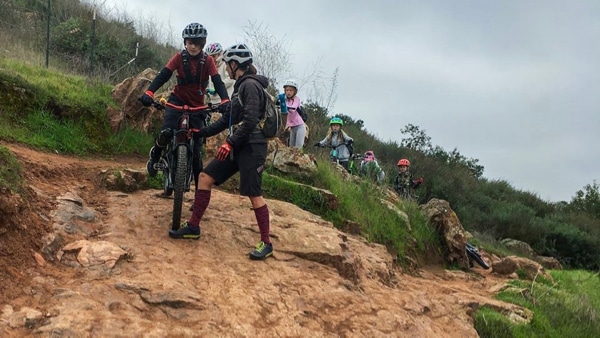 Instructor Teri reported back "It was so encouraging to spend time with these little rippers. They're the next generation of riders and teaching them proper technique with a focus on safety, ensures they will continue to fall in love with the sport. We also discussed the importance of kindness and respect to other riders on the trail, and that is definitely the gift that keeps on giving!"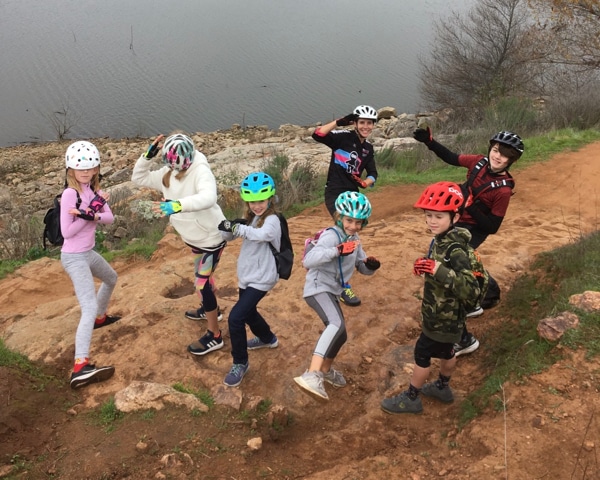 Do you have a kid between the ages of 8 and 12 who's ready to hit the trails? Join us at one of our upcoming Ninja Kids Clinics in Atlanta, Bend, Bentonville, Chicago, Denver, Orange County, or San Diego!