A personal reflection on "what's in" and "what's out" from Ninja's Captain of Global Development
Regardless of whether you are celebrating 2020 as the start of a new decade, or just another new year, January seems like a great time to reflect, am I right?
This month I've been reflecting back on my progress as a mountain biker. I can't help but laugh thinking about the spandex outfits I used to wear (I was a recovering triathlete), my too-tight clipless shoes and the rigid seat post on my entry level mountain bike. Here I am in 2020 and I can't imagine riding without a dropper post, my bike is worth more than my car, and I don't hesitate to wear my baggy riding gear out in public. All this nostalgic reflection got me thinking about the riding trends from the past decade.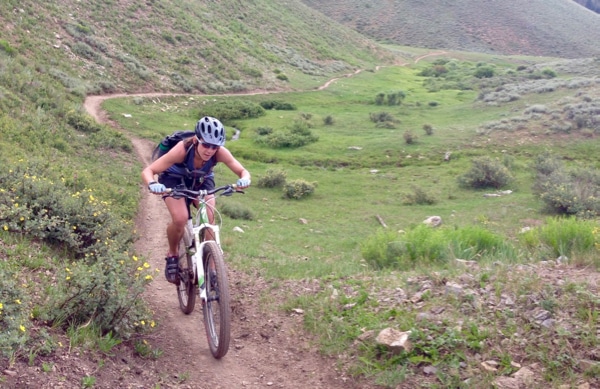 I decided to ask my fellow instructors for their trend predictions, thinking a trends list would make for a fun article. So I sent out an email and asked
"What trends are on their way out? And what trends are on their way in?"
Well, I didn't end up with the list I was expecting. Let me explain.
Responses to my inquiry started rolling in and they were what you would expect if you've kept up with the latest bikes and apparel for sale at your local shop…
"Goodbye spandex, hello 'casual wear'."
"Goodbye fixed seat posts, hello dropper posts."
"Goodbye 26" wheels, hello 29ers."
"Goodbye clipless, hello flat pedals."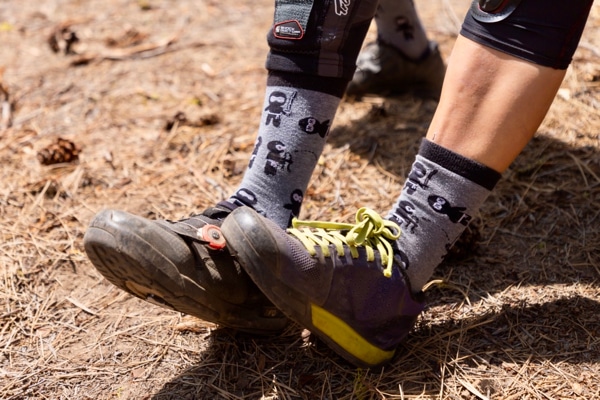 And then a very intelligent someone (looking at you, Eric) chimed in with this….
"Goodbye exclusivity. Goodbye alienating people because they don't ride what you think is trendy.
Hello inclusivity. Hello creating a culture around mountain biking that welcomes any and all regardless of their bike, gear or ability."
MIC DROP.
---
It hit me. I realized that publishing a list of "what's old" and "what's trendy" goes against what we stand for here at Ninja. Sure, as riders we all have our own personal preferences for tire size, pedals, apparel and trail features. But at the same time, as mountain bike advocates, we all want MORE people riding bikes and more people enjoying the great outdoors. You don't need to have a fancy new bike, tip-top fitness or the latest clothes to be a mountain biker. You just need a mountain bike in good, working order. And a helmet.
Want to enjoy the sport of mountain biking in a no pressure, judgement free environment? Come ride with a Ninja. Want to improve your skills and riding confidence? Ride with a Ninja. And sure, if you want a recommendation for comfortable riding gear or a great bike, ask a Ninja what they like. I've never met a Ninja that doesn't like talking about their favorite gear.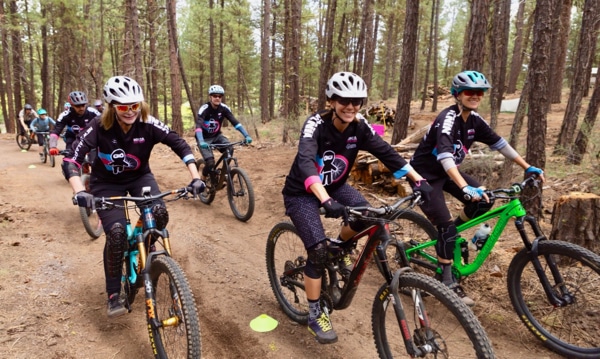 For this next decade, let's all get out there and be a different type of trendsetter. Let's introduce new friends to the sport. Let's donate old gear to good causes. Let's volunteer to build and maintain trails. Let's help out local youth riding teams. Let's strike up a conversation with the guy/gal standing alone at the local trail alliance meeting and make them feel welcome.
If you'll let me, I'd like to revise the questions I posed to my fellow riders. Take 2…
What if mountain biking culture focused for the next 10 years on making the sport more inclusive and more accessible?
What if we focused our energy on being better stewards of our trails?
What if mountain biking culture sought to build bridges with fellow trail users and surrounding communities?
What do you think?
Cheers to a new year (decade?) and new trends.