Are you interested in pedaling solo but not-so-sure about the prospect of being out there alone? Maybe you're wondering – How do I navigate the trails? What happens if I break my bike and can't fix it? Where should I ride?
Stop worrying! Riding by yourself doesn't have to be scary – in fact – riding by yourself can be one of the most wonderful and freeing experiences you can have on a bike. There is no pressure, no agenda – just you and the wide open trail.
Here are my tips for making be sure your introduction to solo riding is a positive one.
1. Start Small, Build Up
You do not need to attempt to ride the entire Colorado trail on your first solo ride. Start with a trail that you are familiar with! As you get more comfortable riding solo, start exploring new trails or slightly longer rides. Build up and venture out one ride at a time!
2. Tell Someone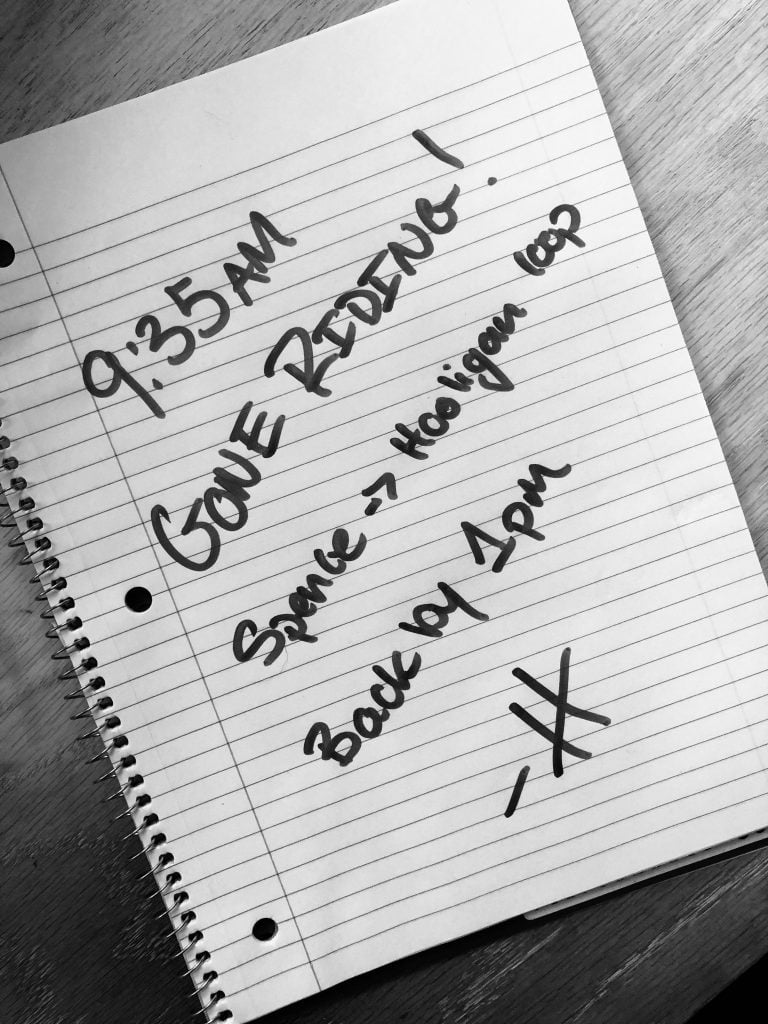 Doesn't matter if you are riding for 30 minutes or 30 miles, tell someone your riding plan! Where do you plan on riding and how long do you expect to be gone? This might be the single most important step in riding solo. Shoot a friend a text, write it on a sticky note on your fridge – just tell someone where you are going.
3. Navigation
There are lots of great tools out there to help you safely navigate trails. I highly recommend having both a digital map AND a paper map when you are out adventuring. Keep a trusty paper map in a waterproof bag just in case you break your screen, your phone battery dies or your GPS goes flying down a hillside.
My person favorite navigation app to use is Trailforks. The app can be easily accessed from my phone and allows me to…
Easily see trail distance and elevation profiles.
Know where I am! A little blue dot will tell you exactly where you are on the trail map allowing you easily to identify intersections and remaining distance to the next junction.
Find suggested riding routes and trail direction
Keep navigating even with no cell service! As long as you've downloaded your regional map in advance, the app will continue to work even without service.
Tell people where I am in an emergency. The "Emergency Info" button (found on the main menu, upper left corner) will give you your exact latitude and longitude.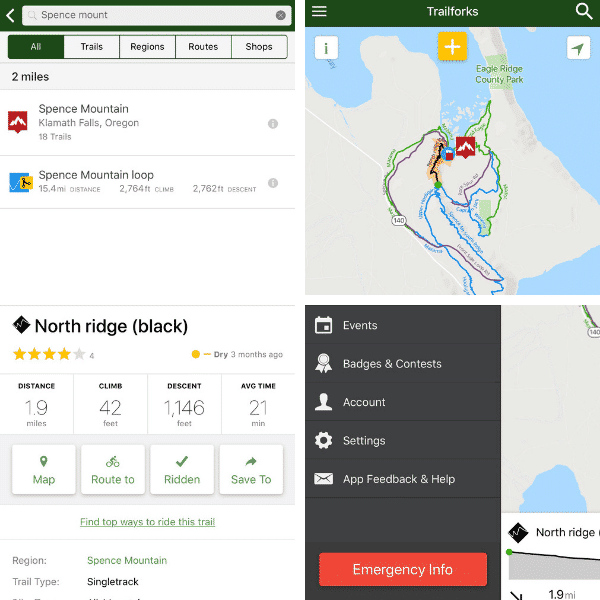 Another popular trail app is MTB project. Checkout both apps to determine which has the most accurate trail coverage for your area.
4. Plan your pack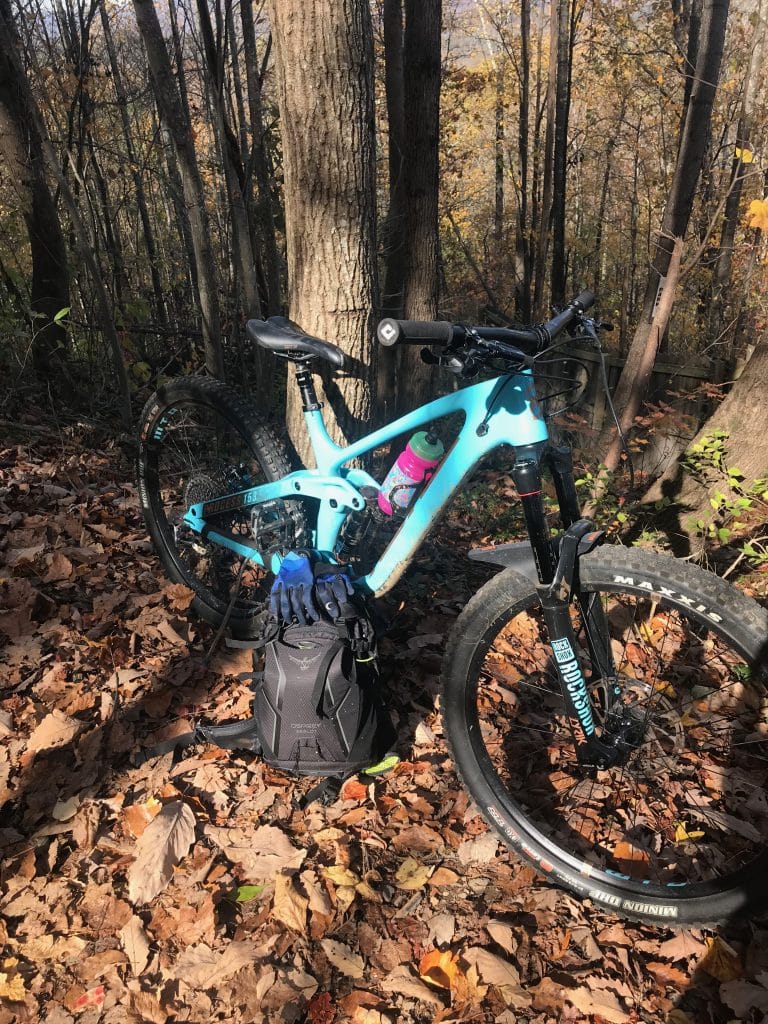 I have a confession to make. I'm an over-packer. I like to be prepared because….you just never know! I always ride with a pack stocked with more water thank I think I need, extra snacks, a basic first aid kit, extra riding gloves, tools and an extra layer for warmth. Save your minimalist tendencies for decorating your living room – riding solo is about being prepared.
The reality is, more often than not, these extra supplies end up going to random strangers on the trail. Need a bandaid? Ran out of water? Missing a tool? #trailkarma
When it comes to tools, I carry my multi-tool with chain breaker, a spare derailleur hanger, extra chain links, a spare tube and a tire pump. I recommend you know the basics of repairing a flat tire before venturing into the wilderness on your own. Even if you aren't a master mechanic, just having the supplies with you will allow a nice stranger on the trail to lend a hand in the event on a mechanical malfunction.
5. What's the weather?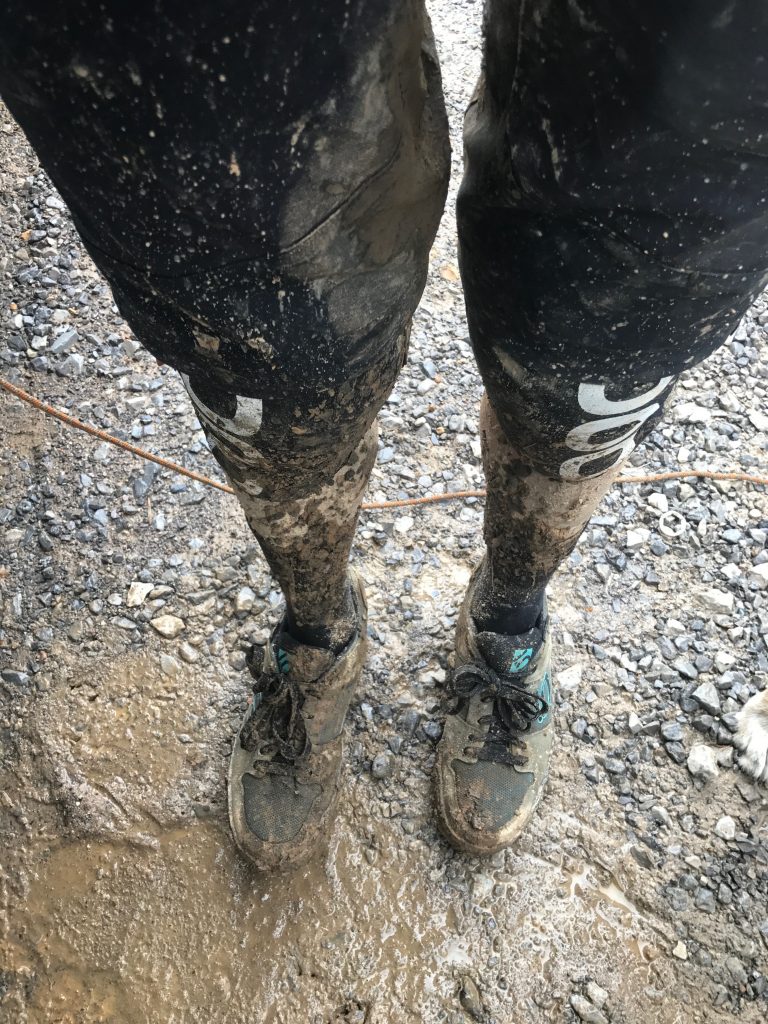 You would think this one goes without saying, but please please please be sure to check the weather forecast before you head out for your ride. There is nothing worse than getting caught unexpectedly in a rain shower when you are our riding. Some trails (especially clay soil) can become simply un-rideable when wet – not to mention how miserable it is being cold and wet. When it comes to you vs. mother nature, mother nature always wins.
6. Ding, ding, ding!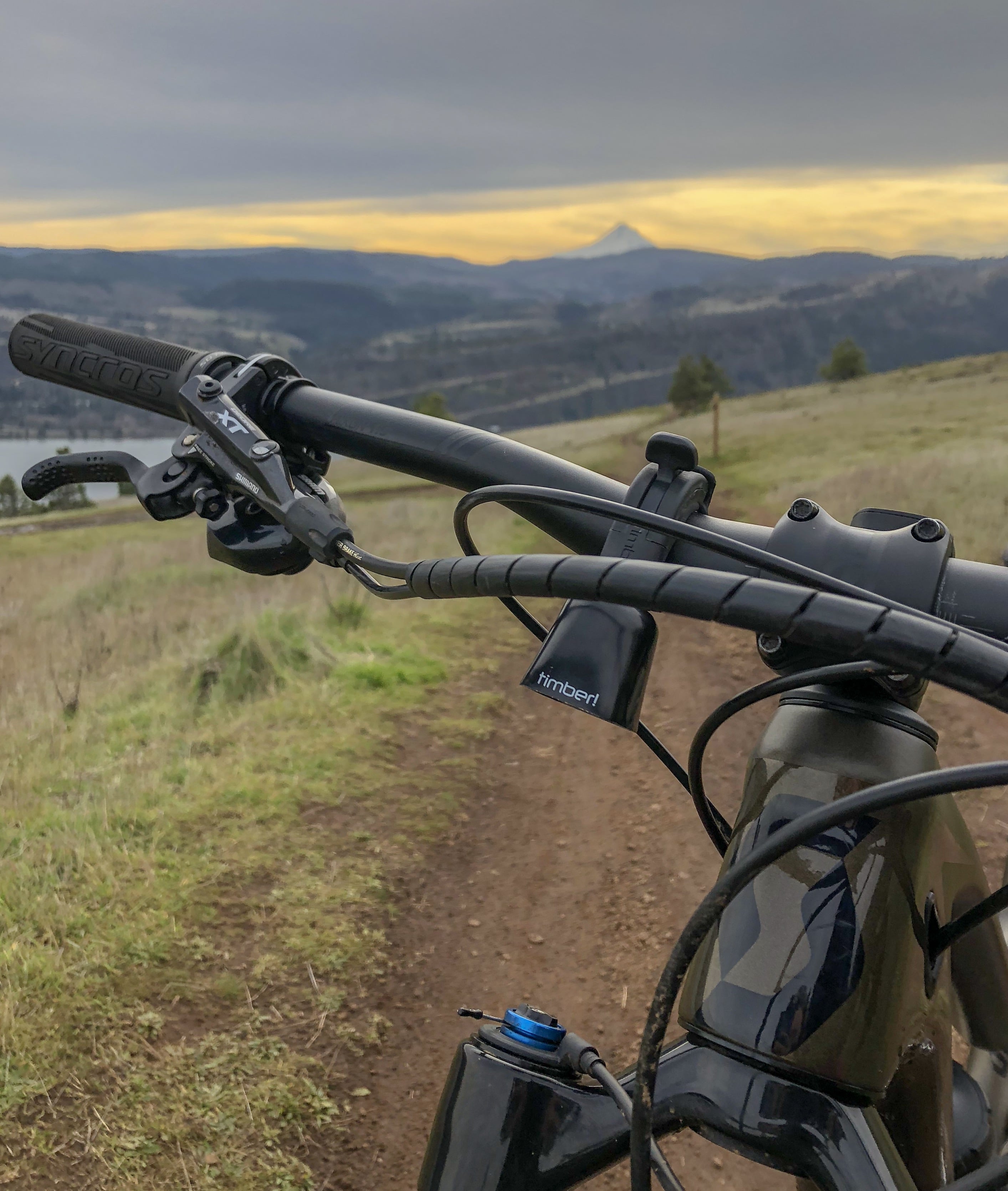 I don't like surprising other people or wildlife on the trails. To let folks know I'm coming, without obnoxiously yelling or blasting music, I like using my Timber mountain biking bell. The bell can be turned on when I need it, and easily silenced when I don't with the quick flip of a lever. I'll use the motion-activated bell when I'm bombing downhill, on a busy trail with lots of users or in bear territory (along with my handy canister of bear spray).
7. Know the risks. Know your limitations.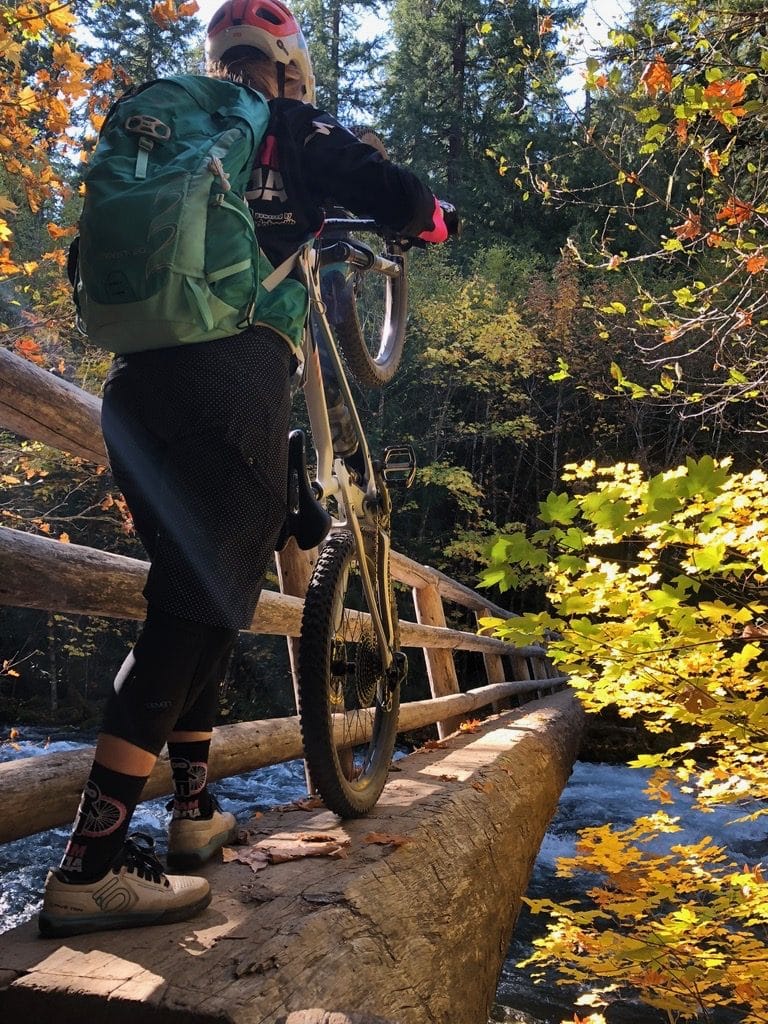 Mountain biking comes with some inherent risks and that's okay because so do most things in life. It shouldn't stop you from hitting the trails. I save the higher risk features for when I have other riders out with me on the trail. If I ride up on a high consequence feature (think: cliff exposure) and I'm not 100% sure I can ride it, I skip it. On the flip side, I'll try lower consequence features all day long when I'm riding solo. I love trying punchy technical climbs on the trail with zero pressure from onlookers.
8. Don't ride further than you can walk
I'm not a bike mechanic and while I carry some basic bike tools and spare parts, I can't fix everything. There is always a chance I'll need to walk my bike out if something catastrophic breaks. Because of that, when riding solo I never rider further than I can walk back to my car.
9. Smell the Roses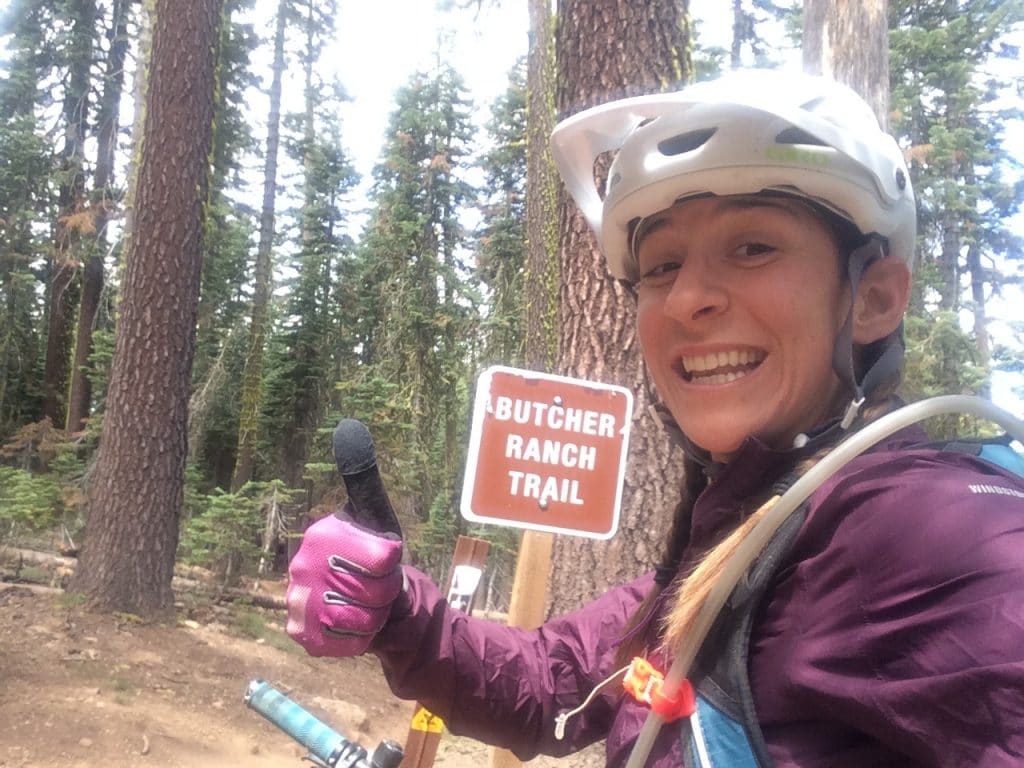 This is hands down my favorite part of riding solo – I can stop whenever I want to take in the sights and sounds of the trail! Don't forget to give yourself permission to stop for snacks (and photos) or just to take in the scenery.
So what are you waiting for? You don't need anyone but yourself to have a great ride. #partyofone