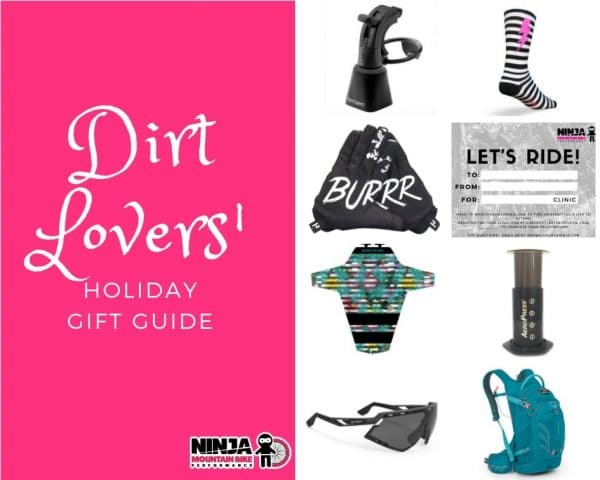 It's official: we're just a few advent calendar chocolates away from the big day! We've rounded up some of our favorite mountain bike gear and gifts so you can shop for the dirt lover in your life… or strategically leave this article open in your browser for a not-so-subtle hint that THIS is what you want. If you subscribe to our gift-giving motto of "one for them, one for me" then you'll appreciate the Ninja discounts we've snuck in for you!
1. Winter Ride Gloves
In true Handup fashion, these Burr Snow Camo Gloves "punch frostbite in the face." Fleece lined, touch screen compatible, and an extra large sweat cloth on the thumb for the cold-weather-nose-runs. Count us IN! $25.50 with code NINJAGIFT!
*Order before December 17th for Christmas delivery AND enjoy 25% off site wide with that code before 12/31.
2. Fix-a-Flat Tools
Magic in a pill! Meet the the Dynaplug® Racer. Our Sedona Instructors Joanna and Phil swear by these to repair tubeless tires in 6 seconds flat (err… not flat!). This tool plugs those pesky holes that sealant can't handle and will save the day when you're out on the trail and hear that heart-dropping sound of rim vs. tire vs. rock. Pssssssssssst. $43.99

3. Riding Pack
We like opting for packs that allow us to carry all the Ninja necessities like first aid kits, water reservoir, tool roll, tubes, layers, and ALL the snacks. Osprey's bike-specific features like the helmet carry system, outer jacket stash zone, sunglasses pocket, and quick-access tool roll compartment makes these packs our go-tos! The men's Raptor and women's Raven come in 14L ($140) and 10L ($130) options so you can determine how much gear you want your gift recipient to Sherpa around for you.
4. Fender
Fashion, function and fork protection? Yes, please! We love Ground Keeper Fenders and with graphics ranging from pizza to a La Croix can, there's a hilarious option for every rider. But you know how Ninjas feel about pink and turquiose… $24. *Code STOCKING10 will get you $10 off orders over $70.
5. Flannel
When you have a chill the only prescription is MORE FLANNEL. On the bike or off, this lumberjack-inspired layering staple is a gift that will keep on giving all year long.
Our favorite for the guys are the Fall Line Flannel from Zoic offering a giant rear stow pocket for pack-free days and internal sleeve cuffs prevent "cold creep" up your arms as you ride. $90
*Use code NINJACLAUS18 receive $20 off $50 or more through 12/31/18. Applies to regular priced items only, not sale bin items or multi-packs.
For the ladies, check out Kitsbow's new Icon shirt. It's crazy-soft Pendleton merino wool with abrasion-resistant elbow patches to help protect against the occasional dirt nap. Bonus points for being hand sewn in the good ol' US of A. $220
*Order before December 17th for Christmas Delivery and free shipping and returns.
6. Bike Bell
The bike bell from Timber is the perfect stocking stuffer! This bell is motion activated so you don't have to take a hand off the grips to "ding ding ding". It also has an easy on/off switch so you can choose when you want to jingle all the way. "Please tell Santa to put one in my stocking." – Instructor Hannah. $24.95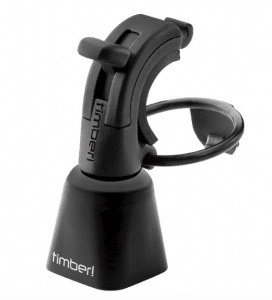 7. Riding Sun(and no-sun!)glasses
Winter-time riding can swing from bright and white to low light to dark in a matter of miles and who has room to haul more than one pair of glasses around? Rudy Project just launched their Defender glasses and we've been tickled by their photochromic lens that transition from clear to dark… a Christmas miracle! With an adjustable nose piece and adjustable arms, these babies will fit any face and you (err… your gift recipient 😉 ) won't ever have suffer through the age old battle of Helmet Versus Sunglasses again. $129.99 with Ninja VIP access!
*Enjoy Ninja VIP prices by entering code NINJAMTB here and enjoy site-wide savings through 12/31.
8. Socks
We know, we know. There's a rumor that people don't want any more socks for Christmas, but whoever started that rumor obviously doesn't know any mountain bikers. #sockdoping is serious and Sock Guy Socks makes the best of the best. Our favorites in their TURBOwool are the Lightning and Camper and they're perfect for Winter and Summer rides. $14.95
9. Skills
Just launched… Ninja Gift Certificates! You can give the gift of a skills clinic and make the mountain biker in your life the happiest rider on the trail! Gift certificates can be redeemed for ANY location, ANY date and have NO expiration. *Enjoy 40% OFF by entering code GIVESKILLS at checkout until 12/24!
10. Gripper Bike Bag
For rides that don't require an entire pack (AKA a "hot lap") this handy Hot Laps Gripper bag from Dakine can be home to tools and spares. It can be strapped anywhere (within reason) and will keep your biker buddy prepared for anything while keeping the carry to a minimum. $22
11. Bike Rack
For the mountain biker who….

…currently transports their bike INSIDE their vehicle ? It's time to spoil them with the NV 2.0 Rack $649
…already has a rack, but it's always getting in the way of post-ride tailgates ?The Pivot hitch swing is a game changer! $295
…already has a Kuat rack but needs to carry more bikes for more shuttle runs in 2019 ? Double the fun with the NV 2.0 Add-On! $439
Now find your local Kuat dealer and get shopping!
12. AeroPress
Not every coffee drinker is a mountain biker, but SO MANY mountain bikers are coffee drinkers! This little gadget can bust out 1-3 shots of espresso in about a minute and clean up is a breeze. This means trail-side coffee parties are in your future if you give this to someone you ride with… a gift that gives back! $34.99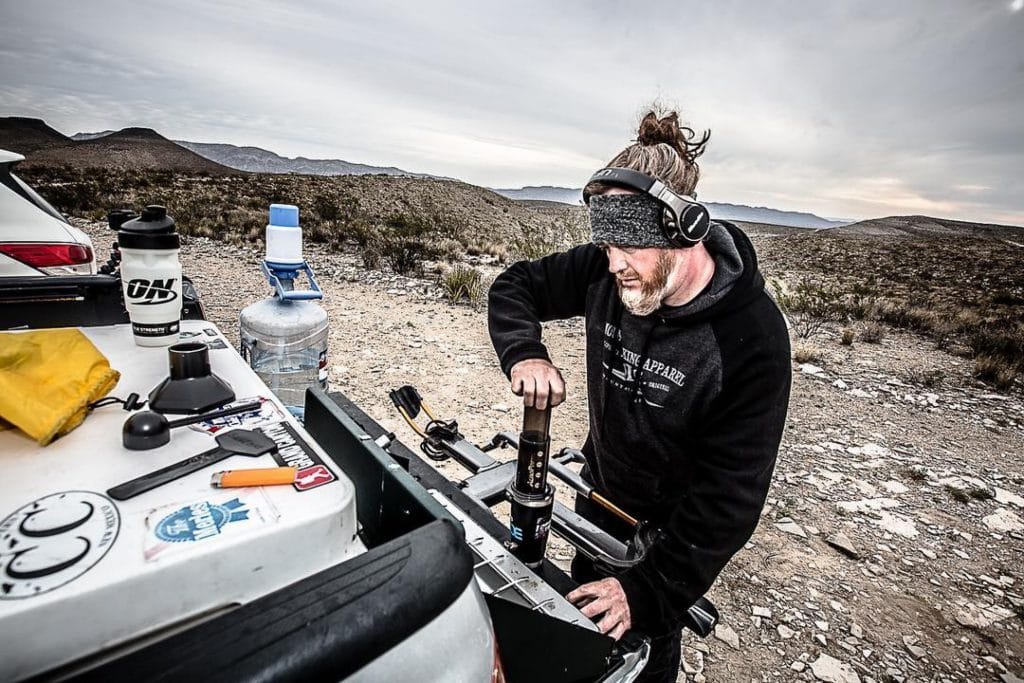 Ninja's note: Although some of the brands featured have supported us in the past, this gift guide hasn't been sponsored in any part. All goods represented reflect products we truly love.