You have options when it comes to where you take your mountain bike for a weekend getaway. We are here to make that decision easy for you. Pack your bags. It's time to get away to Stowe, Vermont.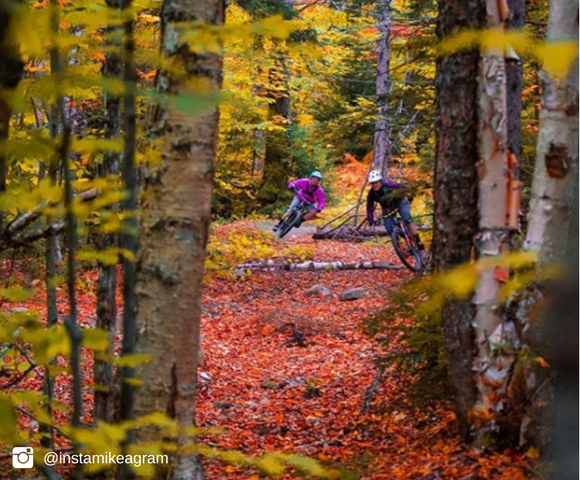 It didn't take much convincing for us to add The Trapp Family Lodge in Stowe, Vermont to our ever-growing list of Ninja adventure camps. At The Lodge, the hills are alive with the sound of rubber meeting dirt, followed by the clinks of pint glasses and the crunch of Schnitzel with applesauce. Yup, decision-making made easy! Offering a trail network suitable for all riding abilities, lodging options for everyone (including pet-friendly!), bike rentals, several on-site dining options and a bierhall at the trailhead (no joke), this place has it all.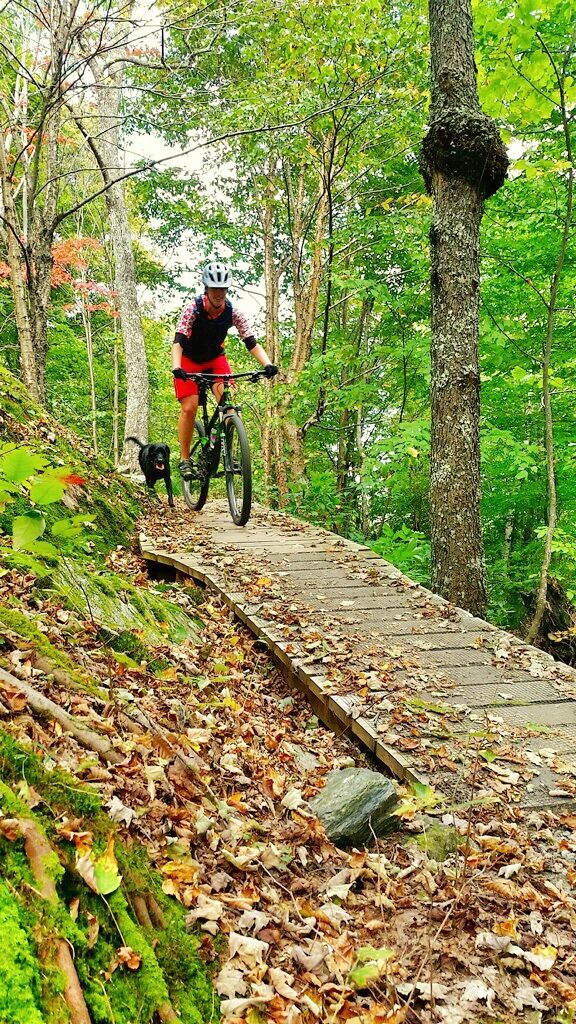 The Trails
The Trapp Lodge trail network offers a skills area for dialing in your technique, 20+ miles of family-friendly trails and 8+ miles of New England rock slabs and roots to challenge even the best of riders. Whether you're new to riding or ready to take it up a level, our Stowe camp has a course for you. Our weekend program allows you to build your own weekend adventure with your bike buddy or significant other, even if they aren't at the same place on their mountain biking journey as you. Choose from the full Two-Day Camp, a half day Mini Clinic (Co-ed Fundamentals, Women's Fundamentals or Jumping) or a one day Intermediate / Advanced course. Mix and match to best suit the needs of your crew!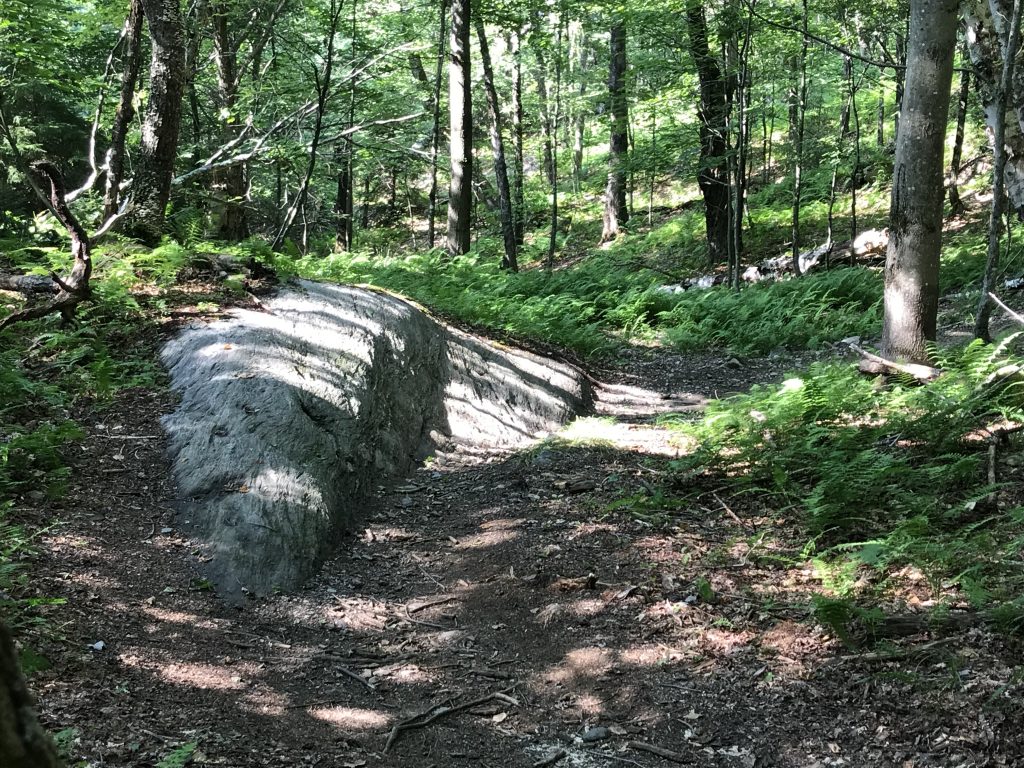 Gaining confidence (and traction) on rock slaps and wet roots takes more than just power – it takes skill. This is where your certified Ninja Instructors swoop in to help. Unlike your buddy who will tell you, "just let off the brakes and let it roll!", your Ninja instructors will help you fully understand the how's and why's the riding technical terrain. Turns out there's more to mountain biking and the simply "letting it roll!".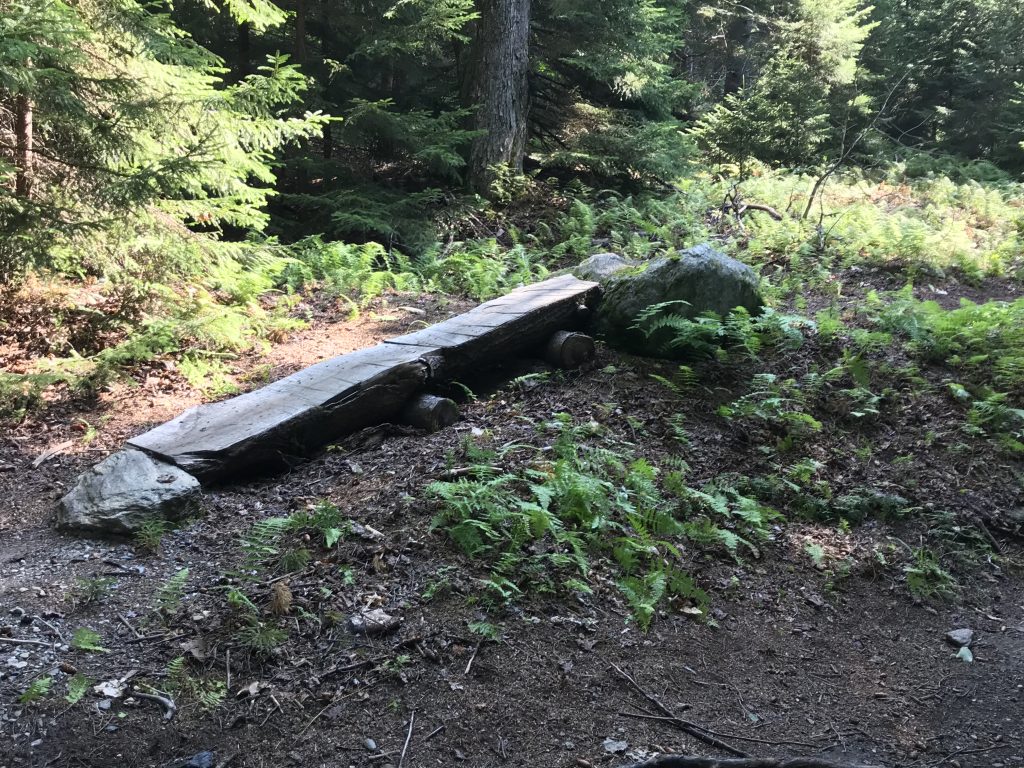 Beyond the Lodge, the greater Stowe area has even more trails to spin your wheels – Cady Hill Forest, Adams Camp and Sterling Forest to name a few.
How many vacation days do you say you have saved up? You're going to want to use those.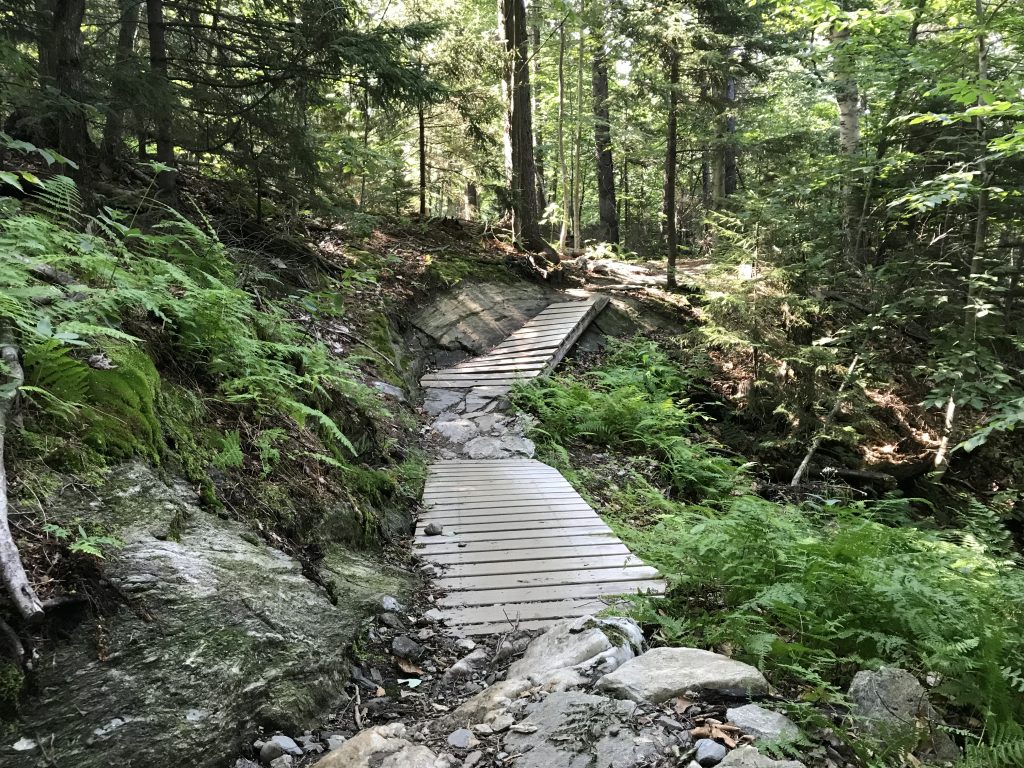 The Lodge
The Lodge was founded in 1950 by the von Trapps after fleeing Austria and touring the US as the von Trapp Family Singers. Does this story sound familiar? It should! The family that inspired the Sound of Music is the very same that chose to settle in these mountains because it reminded them of Austria. Today you can enjoy "a little Austria, a lot of Vermont" at the lodge with traditional craft brews at the Bierhall, Old World bread at the bakery, and European-style farm-to-table cuisine. Relax in one of the 96 rooms in the main lodge, 18 luxurious Villas or 100 private guest house chalets.
While staying and dining at the lodge is not a requirement to participate in the Ninja clinic, we highly recommend the lodge and encourage you to at minimum stick around for a fresh lager and a Bavarian pretzel (or two).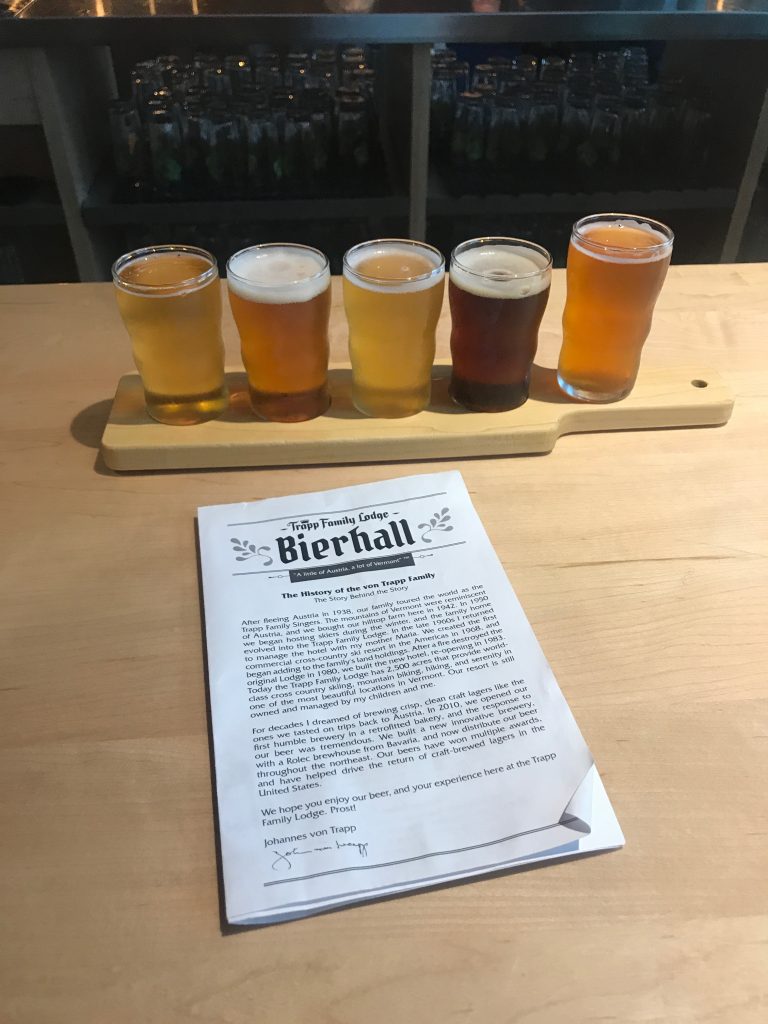 The Fun
Ninja is here to help you with your riding. These local establishments can help you refuel:
Ben and Jerry's ice cream factory (yes, you get ice-cream samples at the end of your tour)

Cabot Farmers' Store (all the free cheese samples you could ever want)

Lake Champlain Chocolate (coffee, ice cream and… well… chocolate)

Smuggler's Notch Distillery (come for the booze tasting, leave with maple syrup)

Calling all IPA lovers! Check out Idletyme and The Alchemist breweries

Cold Hollow Cider Mill is a must stop for fresh cider donuts and cider steamed hot dogs (yes, that's a thing and it's glorious)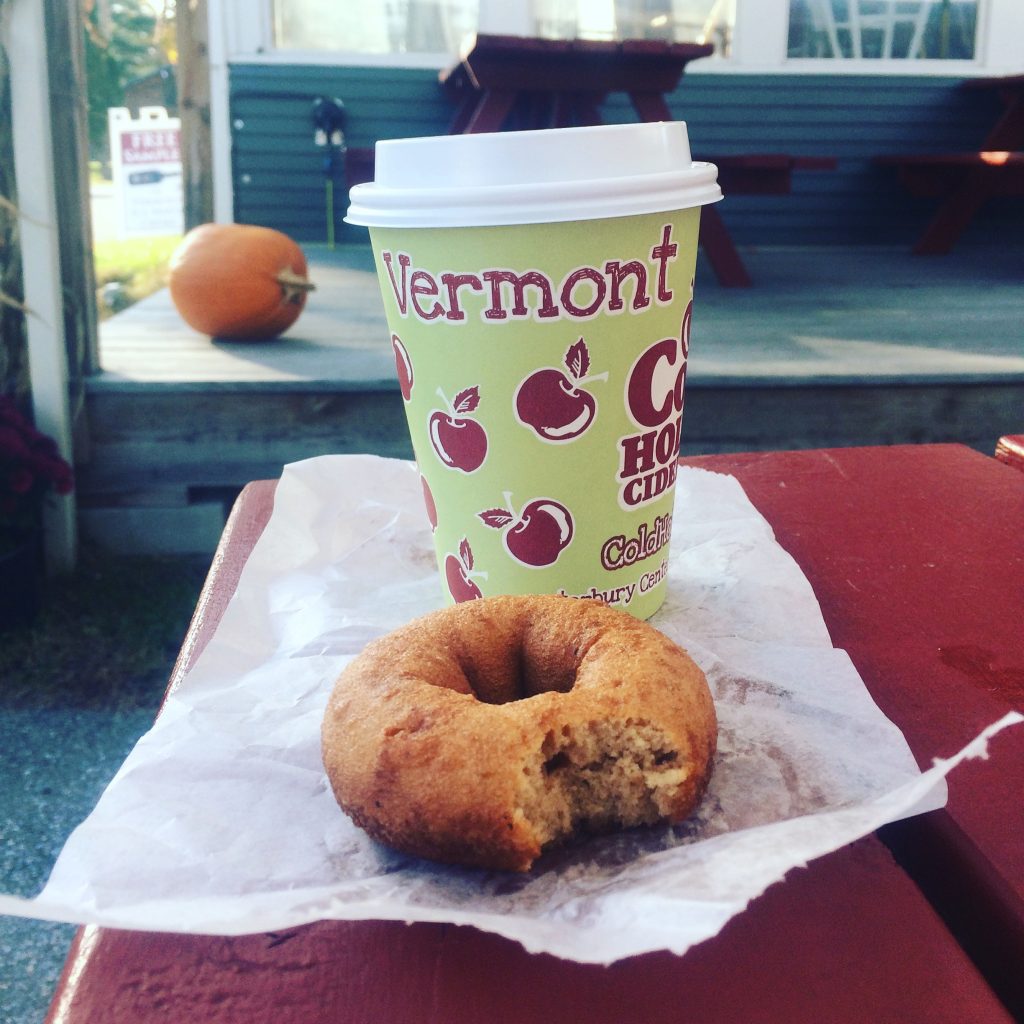 Just in case you're still debating if this is the right getaway for you – did we mention the fall colors? Glorious reds, yellows, and oranges will make it extra challenging to keep your concentration on the trail. Don't worry, your instructors will understand.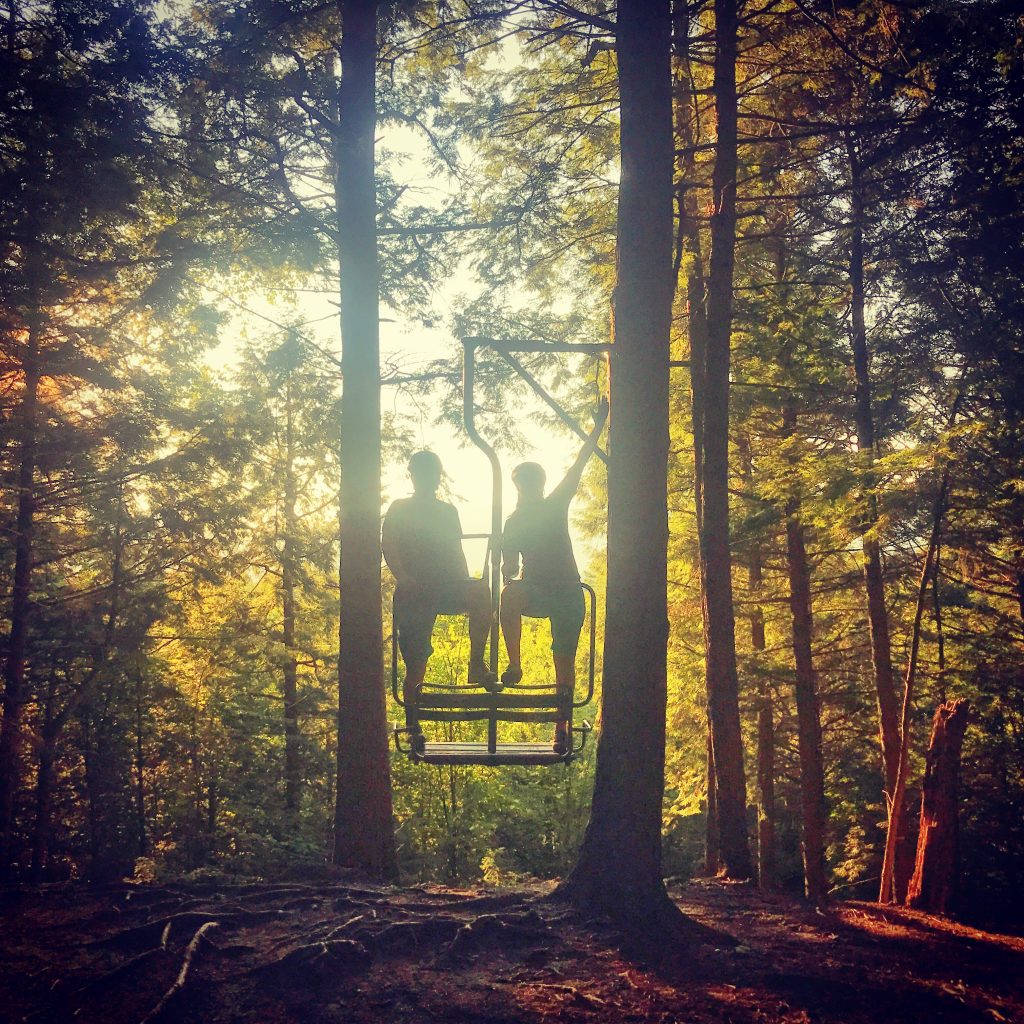 Make those decisions easy on yourself. Come for the Ninja clinic, stay for the ice-cream / beer / cheese / chocolate / charm.
Join us! Sign up today —–> www.ridelikeaninja.com/vermont
WARNING: Don't be too surprised if you find yourself frolicking through a meadow like Maria in the Sound of Music by the end of your Stowe weekend getaway. It's been known to happen. A lot.