Please join us in welcoming to the Ninja Family, Hannah Levine.  Hannah will be the driving force behind Ninja camps, clinics and destination adventures on the east coast and beyond.  With an official job title of Captain of Global Development, we've got big things planned with her!
In a former life, Hannah worked as a Human Resources and Talent Development Manager in Boulder, Colorado helping small businesses grow and scale.  Her professional track record demonstrates her ability to get things done.  She is a master organizer and loves striking up a conversation with anyone, anywhere.
Hannah spent the majority of 2016 living out of her camper van exploring trail systems all over North America and honing in her own riding skills.  Her travels ignited her passion for adventure, riding bikes and sharing "The Stoke" with other riders.  Hannah now calls the outdoor mecca of Chattanooga, TN home where she lives with her trusty 4-legged trail companion, Mr.Bud.
Hannah completed her PMBI certification over summer and has already proven herself to be a natural coach and ride leader.  She also raced her first Enduro this year surprised herself with a top podium finish in the Sport category. We cannot wait to see what Hannah has in store for Team Ninja, the east coast and riding communities throughout the world.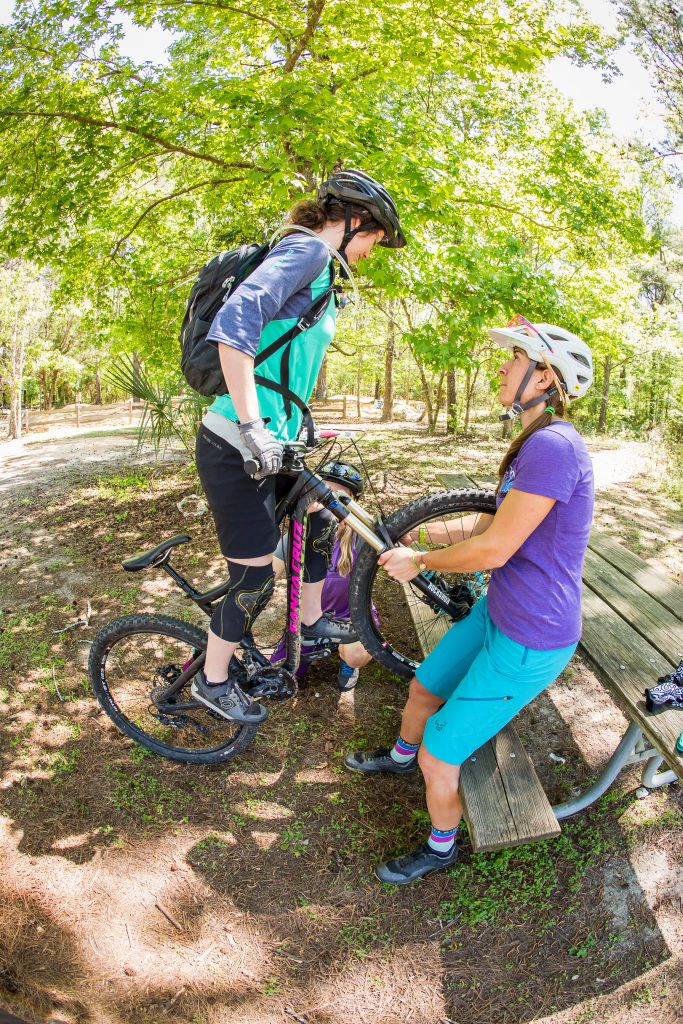 Follow along on Hannah's journey of non-stop adventuring via Instagram @hannahandvannah
Welcome, Hannah!