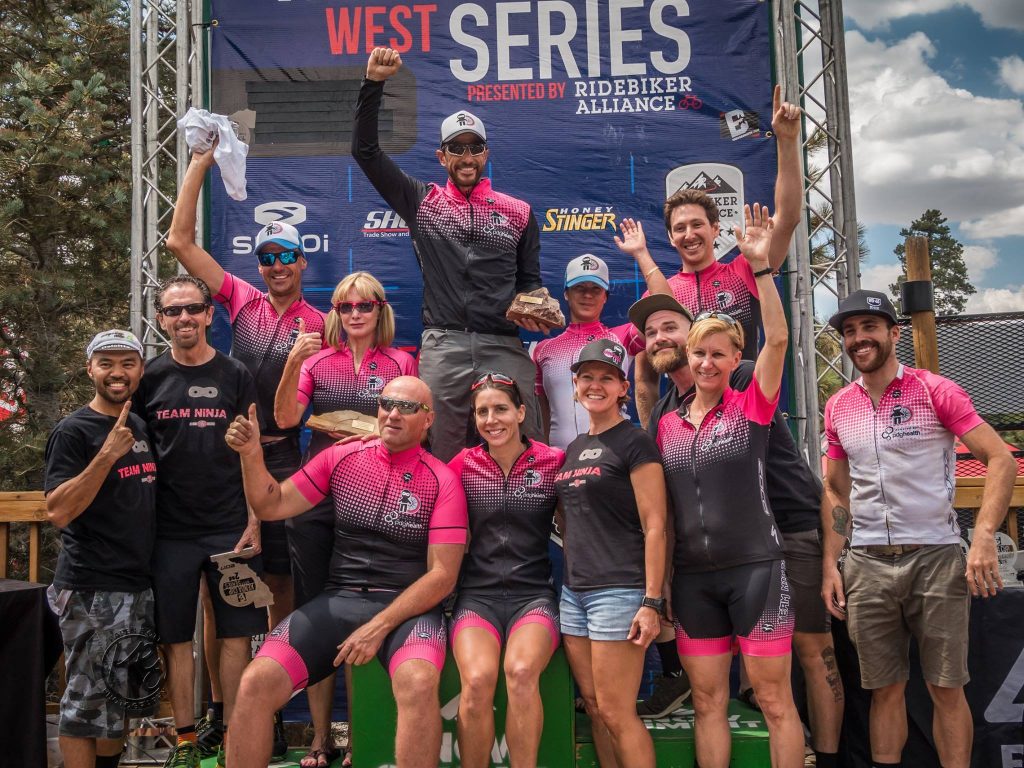 Team Ninja Wins Overall at Kenda Cup West!
For the fourth year in a row, Team Ninja takes Cat 2/3 Co-ed win!  Our Mens team took 3rd overall and our Pro/1 team took 2nd!    Congratulations to all the Ninja's that contributed to this great success.  We had 50 racers between the 3 teams – incredible!
A big shout out to all the individual awards the Ninjas racked up during the 2017 Kenda Cup West.
Overall XC series awards:
1st place in AG
Chris Weigle
Ben Kellman
Horatio Ramirez
Teri Ayotte
Todd Young
2nd place in AG
Thomas Teger
Kim Jaya
Patty Elliott
3rd place in AG
Karen St. Germain
Quan Campbell
4th place in AG
Anne-Catherine Roch-Levecq
Tina Schmitz
5th place in AG
Kristina Vevia
Michael Henry
Overall Endurance series standings:
Stephane Roch 1st place open
Carter Chappell 2nd place AG
Armando de Armas 2nd place AG
Also bringing in Team points for Ninjas in both XC and Endurance races
Armando De Armas
Mike Tisdale
Marco Primal
Jared Tomasek
Michael Stickels
Kristen Gillespie
Patrick Silva
John Nobil
Tommy Jones
Jim Ritch
John Bayliss
Ben Wojcik
Aidan Staszak
John Bayliss
Daniel Bergstrom
Chris Staszak
Andrii Kutovets
Ken Gibson
Josh Henry
A TREMENDOUS thank you and congratulations to everyone who made this such a great season!   Go TEAM NINJA!!