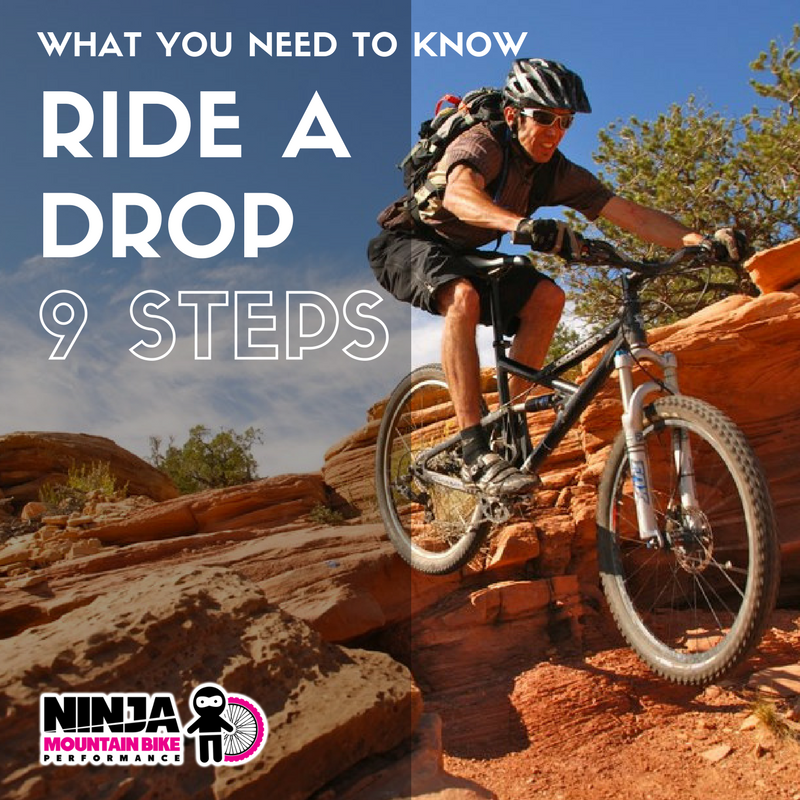 You're smoking down some sweet single track and right as you nail that last high-speed corner you see you friends seemingly float down a steep drop.  You choose the b-line and cruise around this wall of mystery and then have to hammer like mad to catch up with your friends … sound familiar?
Safely riding off a drop is a mountain-biking skill that will instantly open up new lines and allow you to have more fun than ever on your bike. With a bit of knowledge and some practice, you will be the one filling the new riders with envy as you gracefully and confidently ride off the drops.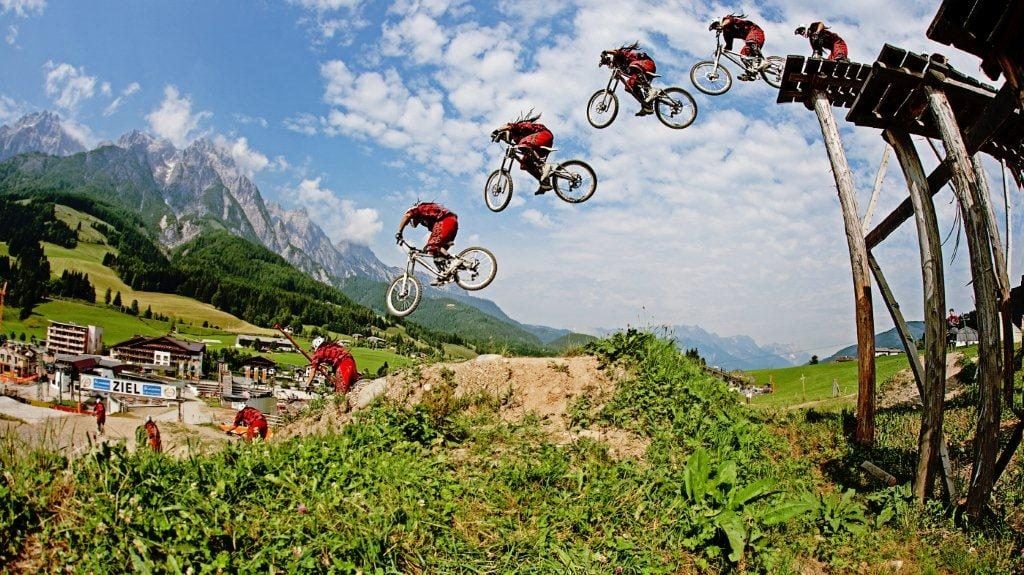 1. Scout the drop. Take note of the condition of the drop, the steepness and roughness of the landing, and what the terrain would be like if you overshoot or undershoot the landing.


2. Roll up to the drop at a reasonably fast speed. If you are going too slow your front wheel will dive as soon as it rolls off the edge and toss you over the bars. Too fast and you might overshoot the landing.
3. Get into your ready position when two seconds away from the edge of the drop.
Center your weight over your pedals and keep your hands light.
Bend your knees slightly.
Keep your arms bent and relaxed.
Relax your grip on the handlebars.
Get your chest low – you want you upper body to be almost horizontal.
Look at the landing.
4. Unweight the front wheel as it reaches the edge by pushing your hips back (think manual) and lightly lifting up on the handlebar. The slower you are going the further back you must have your weight to keep your front wheel from diving while the rear wheel is still on the ramp.
5. Keep your front wheel level with the take-off until the back wheel leaves the ramp.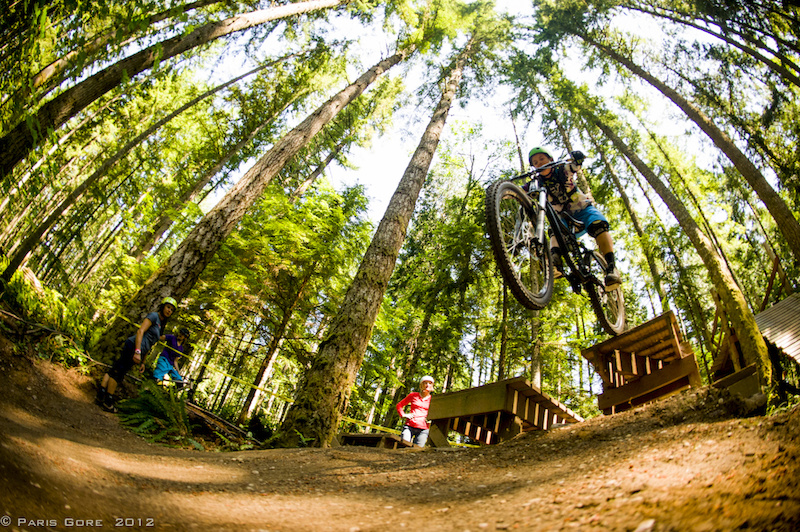 6. Re-center your weight right after the rear wheel leaves the drop so as you can match your bike to the angle of landing.
7. Extend your legs and prepare to soften the impact as you near the landing.
8. Absorb the landing by using your legs as suspension.
9. Have fun by exploring new lines and finding things to drop from!