Do you like to ride your bike? Do you love to ride your bike? Do you like puppies? 
If you answered yes to any or all of these questions then we should be teammates! Team Ninja is seeking more like-minded cyclists to share in the fun of riding on two wheels.
We'd love for you to come join us!
Riders and racers of all levels are welcome, from absolute beginners to pro. Below is a list of some of the benefits you'll receive as a member of Team Ninja.   Your membership includes a Team Ninja Official Vuelta or DH Jersey.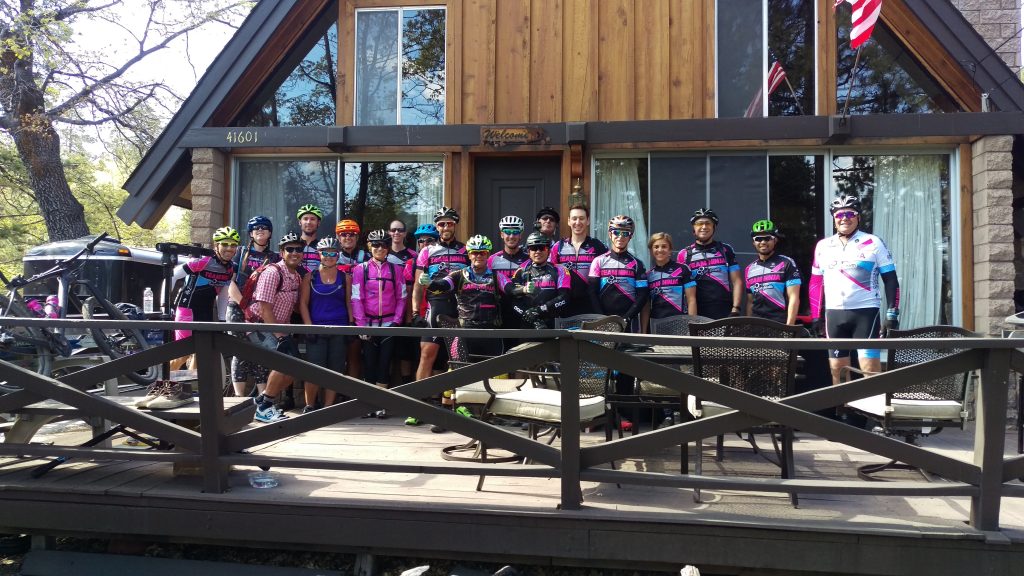 Benefits of Membership
žSponsor Discounts (grass root bike deals, parts, accessories, and more)
Team Cabin in Big Bear
Team Mountain Bike Camps
Big Bear, California
Santa Cruz, California
Laguna Mountain, Califonia
Sedona, Arizona
Free Ninja Skills Clinics (1 Fundamentals and 1 Intermediate / Advanced per season)
Free Coached Workouts (also see 'Training' below)
Weekly Group Rides (all levels)
Race support
Discounts on Coaching
Discounts at Ninja Mountain Bike Skills Camps (any location)
Ambassador Program for riders of all level
Elite Team Program for category 1/Pro racers
Training
Training is an important aspect of any good cycling club. Team Ninja has USA Cycling coaches to work with and introduce new riders to all cycling disciplines. The Tuesday evening training rides are held year-round at Morley Field and Mission Trails. These group-training rides are designed to prepare members for all types of riding and racing. In addition to organized training, members may seek out others with similar schedules to complement their training programs.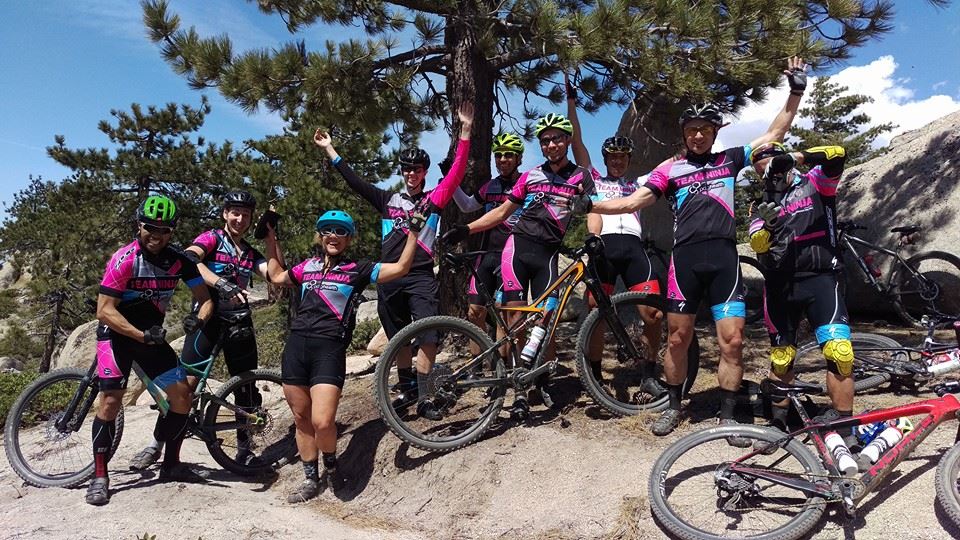 Group Rides
Join your fellow teammates for weekends rides.  For 2017 we're hosting a beginner ride, intermediate and an advanced ride every month.
Discounts on Equipment
Team Ninja is able to provide its members with incredible discounts on bicycle equipment. The club has several major sponsors, including bike shops, who provide their products and services at substantial discounts to members.
Competition
Team Ninja members are encouraged to join the USAC and represent the team in races. Team Ninja members in our Ambassador and Elite Team programs that meet minimum participation and volunteer requirements, receive benefits including equipment, clothing and and race reimbursement.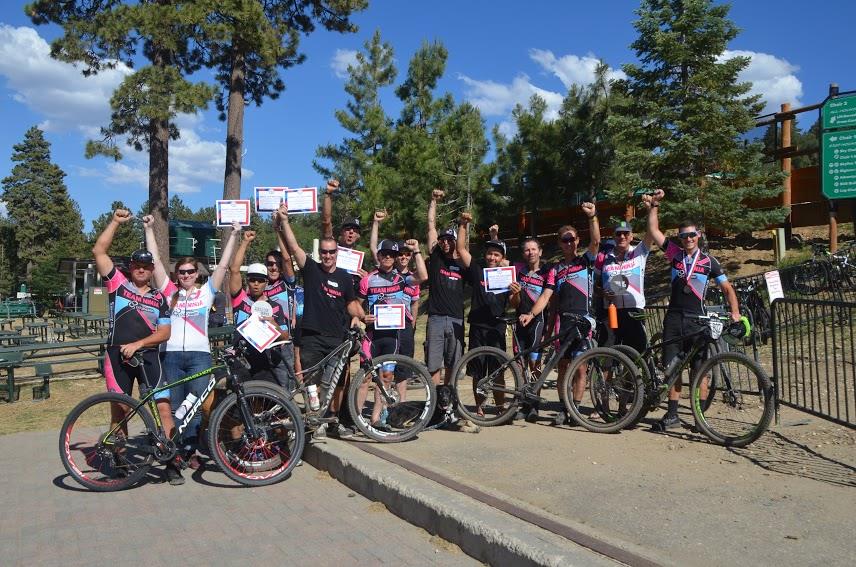 Membership Dues
The membership fee is $150/year per person (includes a Free Team Ninja XC or DH/Enduro/BMX jersey).
Community
Giving back to the community is important to the team and many events are scheduled each year with local charities and organizations that provide a chance for Team Ninja members to volunteer.
Team Ninja is run entirely on a volunteer basis and meets regularly in various locations for group rides (road and mtn bike) and annually for our Team Party. For more information on the club, reply to this email and if you think you'd like to join the team click the link below …
As a Team Ninja member, you are also expected to follow our honored code. Please be sure you review it here.
[maxbutton id="35″ url="https://ridelikeaninja.com/team-ninja/" ]
Team Ninja: A team of like-minded cyclist working together to support each other and achieve our goals while giving back to the community and inspiring others to ride.