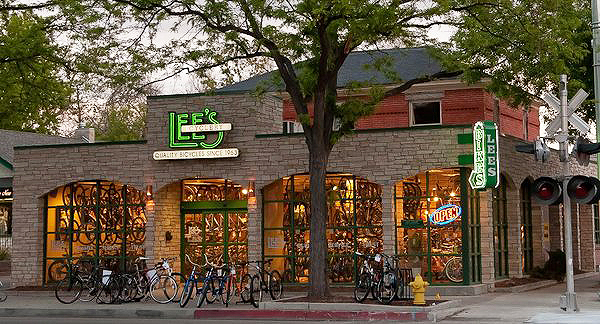 There is something very special about Lee's Cyclery in Fort Collins, Co..  You'll love their immense selection of drool-worthy bikes, fantastic service, and selection of top quality threads.  But what really sets this place apart is their 50 plus year history of serving the Fort Collins area.
Lee's Cyclery was founded in 1963 with the mission of providing excellent quality bicycles and service to the Fort Collins community.  Today with 3 locations, they carry on this tradition with their customer focused approach.  First and foremost, their mission is to help each rider get the most out of his or her bike.
Lee's Cyclery's service and repair department is equally committed to helping you ride the safest, fastest, most mechanically sound bike possible. They are focused on ensuring you have the best experience at Lee's whether you are a novice rider or a pro.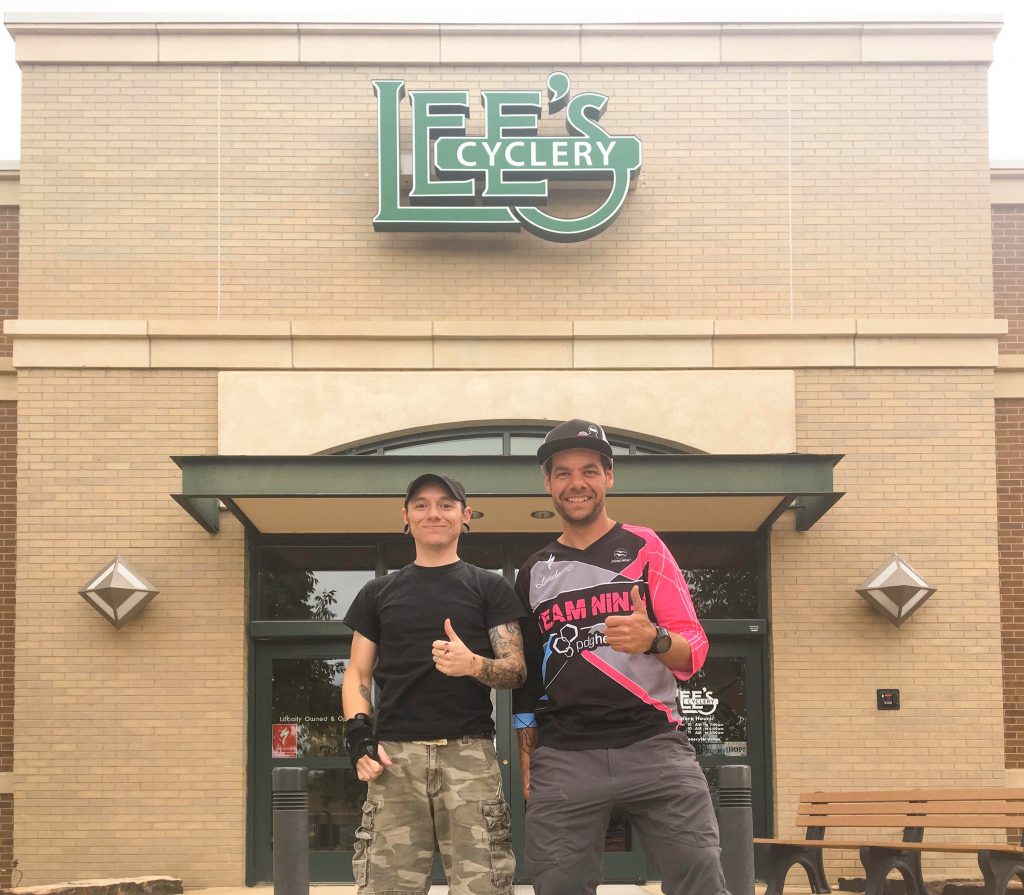 Because of this awesomeness, the team at Ninja Mountain Bike Skills unanimously agreed — Lee's Cyclery is the perfect home base for a skills clinic in Fort Collins.
Check our schedule for upcoming Lee's Cyclery / Ninja Mountain Bike Performance skills events.
[maxbutton id="1″]
Join us to take your riding to the next level.  Erase your worries about drops and switchbacks.  Discover the secret to ripping a corner, and add to your tool box with a quiver of climbing methods to suit anything the trail throws at you. We'll teach you how to brake effectively, how to perfect your footwork and demonstrate just how much your body position can affect your ride.
Following your clinic, you will see an immediate improvement in your riding and a boost in confidence. You'll understand how changes in your body position, footwork and where you're looking affect the way your bike behaves. You'll be able to tackle steeper terrain, corner with control and negotiate trail obstacles with ease.  And Lee's Cyclery will be ready to help with any support you may need.
Click HERE to register for an upcoming clinic, or here for more information our entire UPDATED SCHEDULE.