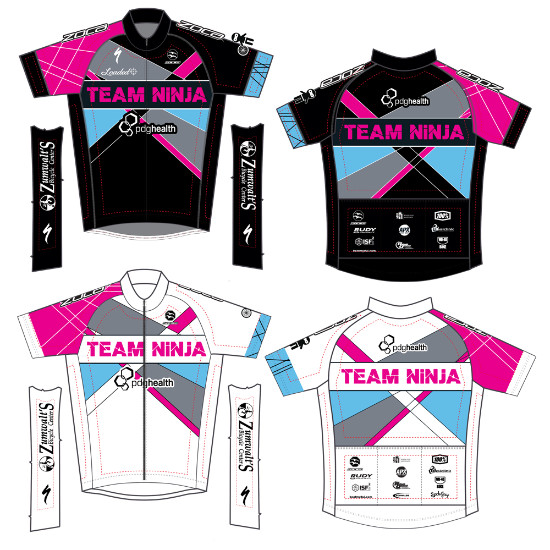 We are SUPER excited to announce that we've combined the badass style of Betty Designs with the ultimate comfort and performance of ZOCA gear cycling clothing to make our 2016 Team Ninja kit, plain and simply, the coolest. This is the kit to see and be seen in. And this is the kit that will keep you comfy—and help you go fast— on both the long and the short riding days.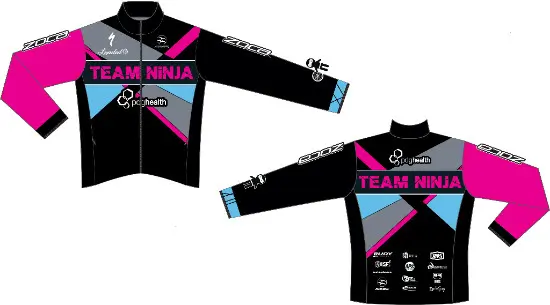 Betty Designs is a local San Diego design company that puts fashion into sportswear. They've worked with some of the biggest names in the endurance sports world like Acive.com, Zipp, Zoot, Wattie Ink, and the World Triathlon Corporation. Betty Designs believes that cycling gear doesn't have to be dowdy, it can be stylish and make a bold statement. They also believe that being strong, athletic, and driven (aka being badass) is beautiful. And we couldn't agree more!



ZOCA gear, founded by a professional athlete and international competitor, is also a local San Diego company.  They have over 35 years of experience in designing and manufacturing athletic apparel, and it shows! Their cycling products are the most comfortable on the market and perform well regardless of weather or amount of time on the bike. They've had the honor of producing kits for the 2014 U.S. Paralympic Cycling Team, the CNN Fit Nation athletes, and numerous elite and professional cycling teams. We are proud to be one of their clients!
We're putting the finishing touches on the bib-shorts, arm-warmers, Team socks, Enduro Jerseys, baggie shorts and more. 
Stay tuned, the team store will be opening soon!