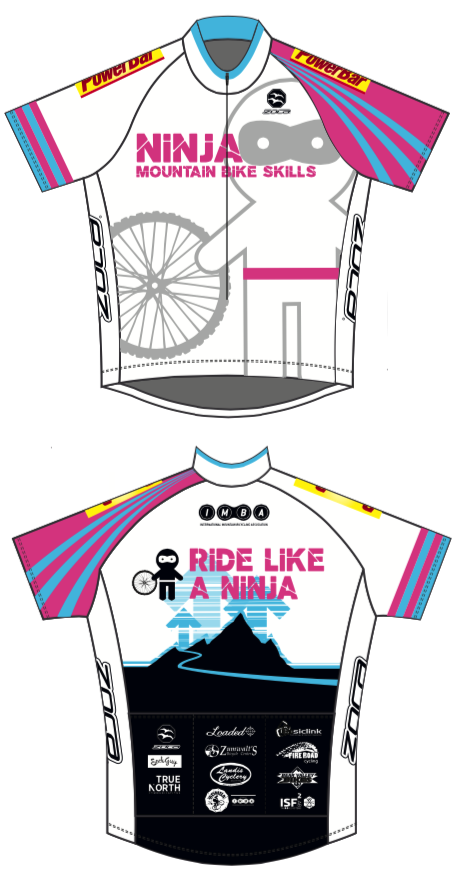 Our 'Official' 2015 Ninja Mountain Bike Skills jersey is now in stock!
We worked with Zoca to create a super sweet and super comfy jersey for all your trail needs. The white background, airy cut, and 3/4 length zipper will keep you cool as you explore a new trail or throw down the hammer on a group ride. And, most importantly, you'll look good doing it! The front of the jersey has a watermarked "Ninja Guy" that makes it look clean and stealthy, and the back of the jersey showcases our favorite sponsors while reminding everyone to "Ride Like A Ninja."
You can get one of these gems for free when you sign up for select of our Mountain Bike Camps or purchase one (or more) in our online store.