We had a FANTASTIC afternoon for IMBA's annual Take a Kid Mountain Biking Day. Thanks to all the kids who came out to try the skinnies, practice their feed zone technique, work on their cornering and perfect their Ninja Positions! We loved riding with you! Special thanks to the parents who helped us make the event run smoothly and for taking a kid mountain biking today, and every day.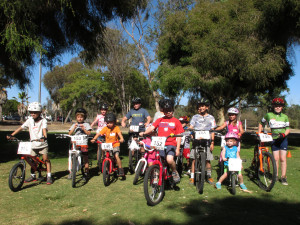 We also want to thank the San Diego Mountain Bike Association for their continued support. And thanks to IMBA for sending us some cool number plates, stickers and treats that made the event that much more special.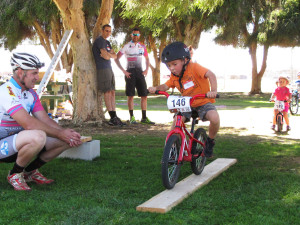 And last but not least, thanks to our own Richard La China, Kris Gross and Jeff Meyer for coaching, to Axel Niedergesaess for making sure the bikes were all ready to ride, Dan Golich for bringing the equipment and helping to run the rodeo and Gerhard Gross for taking some great photos for us.  We couldn't have done it without you guys!
We know there are some tired kids out there tonight, dreaming of their next trail ride. How great is that?!
Lots more photos here.. http://teamninjaelite.com/albums/take-a-kid-mountain-biking-day-bike-skills-rodeo/