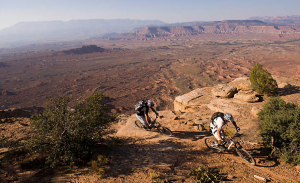 Have you already attended one of our skills clinics and now want to focus on mastering just one or two specific skills?  Is your schedule jam packed and preventing you from attending the scheduled group clinics?
Or maybe you're even a one-man (or woman!) wolfpack that just doesn't like being in a group setting at all.  To address these situations, San Diego Mountain Bike Skills is now offering One-On-One Skills Sessions. One coach. One student. 100% attention.
The beauty of the One-on-One sessions is that you, the student, can dictate what you want to learn and how much time you want to spend on each skill. A coach can take you through the entire curriculum of a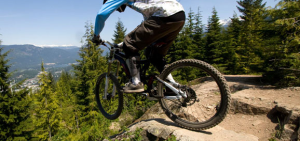 Basics, Intermediate, or Efficiency and Flow clinic, or you can pick one, two, or a few skill areas that need special attention.  Just tell us what you want to accomplish, and we'll take it from there!
Don't worry. The rates for all of this special attention won't break the bank.  In fact,
shhh…don't tell anyone, but it's a great deal compared to group clinics because it is just a few more dollars for nearly the same amount of time.
One-on-One Sessions: $50 per hour (2 hour minimum)  Click HERE to contact us for more information.