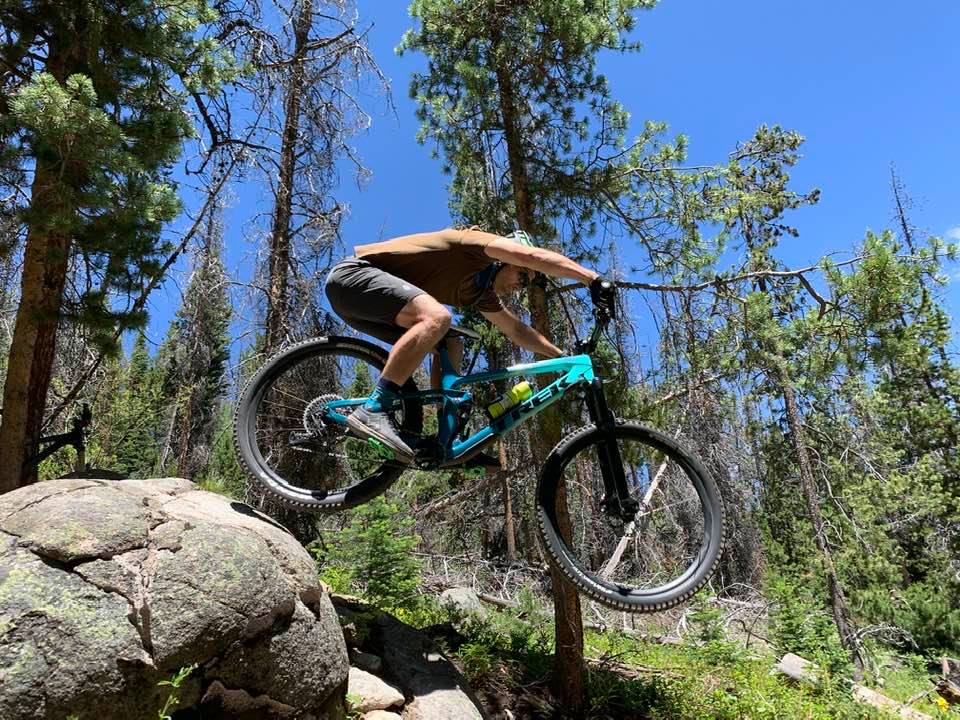 Home Base
Boulder, CO
Other Gig
My "regular" job is a biomechanics engineer and crash investigator for the Federal Government, with a focus on injury tolerance and vehicle safety.
Instructor Certifications
BICP level 1, NICA Level 3
Favorite Type of Terrain or Feature
My favorite terrain always involves elements of technical features that challenge limits.
Favorite Trail Snack
Regular food, often nuts and chocolate
Favorite Post Ride Food or Drink
If it was a hot weather ride, a fruit smoothie then beer. If cold weather, a smoothie, coffee, then beer.
Favorite Riding Tip
Progression requires perspective. We have to change our perspective to see where we are and where we want to go.
Favorite Riding Partner
My wife K, since she is always ready, and often remembers things I forgot. If my son is available, then him too. I often remember things he forgot.
How did you get into Mountain Biking?
I was riding motorcycles at around 8 years old, and went on my first trip to Moab in 1976. By the mid to late 80's we started to see mountain bikes and I thought they were crazy. I got my first mountain bike in 1988, and no longer had a motorcycle by 1995.
If you could live anywhere in the world, where would you live and why?
Boulder, which I do, because of friends and nature. But if I could, I'd return to France for extended periods for the food.
Looking to ride with Tom? Join him in one of our Colorado clinic locations or check him out on IG @Bartinator