After a brief hiatus to race on the road and dabble in cyclo-cross, Susan found her way back to her roots and fell in love with dirt all over again. Susan has been chasing down adventure on her mountain bike ever since.
Susan's journey began on a borrowed hardtail and quickly landed her a job in a bike shop where she acquired a ride of her very own. She started racing cross country almost immediately, thriving with an outlet to consistently measure her improvement.  Over the years, Susan continued to race in multiple disciplines, with her greatest successes coming in the Pro Downhill and Enduro categories. Top race results were the culmination of many years hard work, experience and not to mention FUN!
(photo cr: Jeb Wallace-Brodeur)
Years of multi-discipline racing required grit, perseverance, and the ability to physically and mentally recover from injury and failure to keep charging forward. Recognizing that having fun and letting go was often the key to her successes as a rider and racer, Susan is now embracing life outside the tape and learning new tricks through play every day.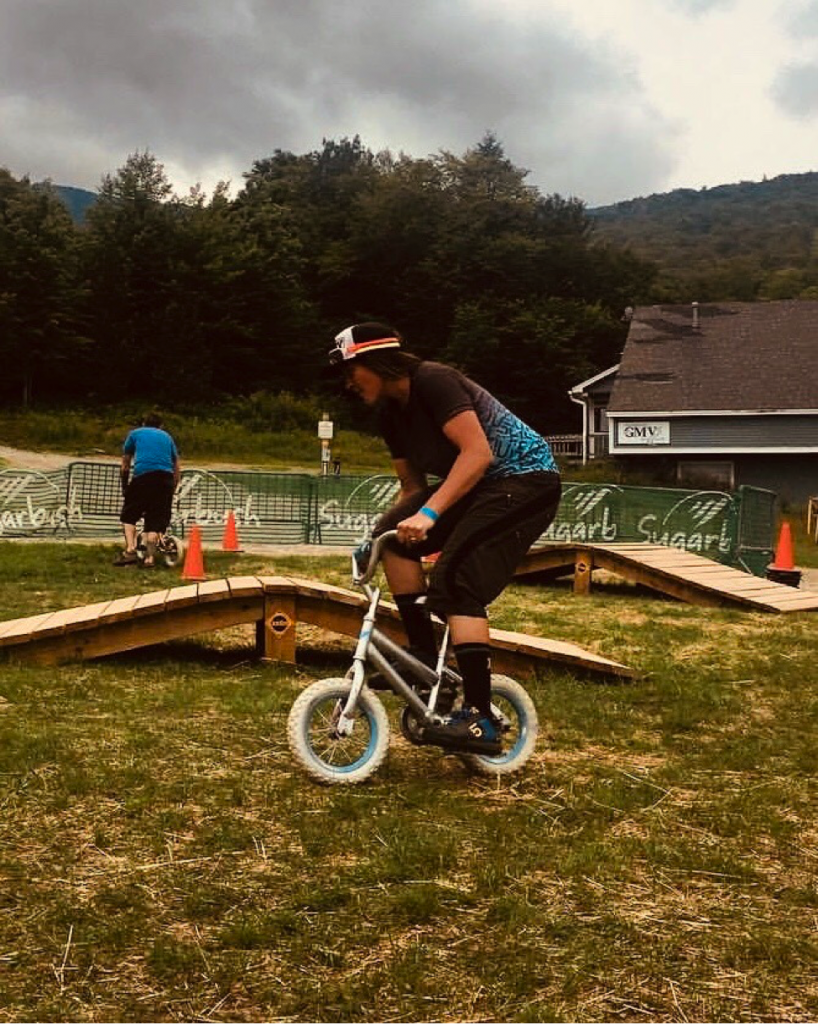 Susan jumped on the first wave of instructor certification offerings to help others accelerate their learning curve, minimize the potential for injury, and find ways to make the sport less intimidating. She was first certified in 2012 with IMBA (Level 2) and more recently added PMBIA (Level 1&2) to her bag of tricks. She is passionate about making mountain biking fun for everyone and aims to help riders of all levels better connect with their bikes and unlock their potential!