Oh hey! You look like someone who'd be tickled by a special deal on all Ninja Camps, Clinics, and Adventures.*
Well today's your lucky day because we have a 40% OFF coupon code just for you! Enter the code
40_DEAL

at checkout to enjoy that sweet discount.

*Expires 12/31/20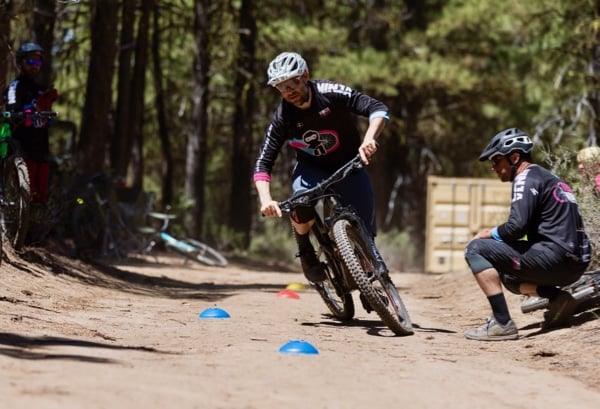 Whether you're new to mountain biking or a seasoned veteran, our skills clinics will put an entirely new spin on your riding.
Do you find yourself riding the same trail in the same old way? Have you been riding for a few years but never had any skills instruction?
We offer Fundamentals, Intermediate/Advanced, Women's-only, and Jumping clinics so wherever you are in your mountain bike journey, we have a clinic for you.
Learn the correct body position on the bike, float over roots and rocks like they aren't there, nail that pesky switchback and get a full toolbox of mountain bike skills that you can apply to any terrain, in any location, and in any conditions.
Join us to
#ridelikeaninja and save today!