Skye lives in western Oregon and is a full time human movement and adventure skills coach. He is a surfer and applies the concepts to his MTB riding and coaching. Focus on Fun and Flow, linking turns, finding speed and air whenever possible, ride trails like waves.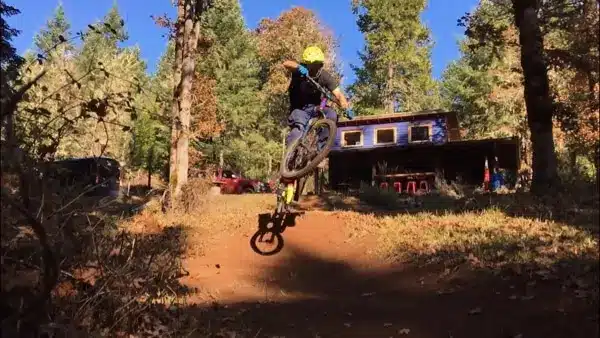 Home Base
Cottage Grove, OR
Other Gigs
Owner Mocean365 LLC./Mocean MTB. Human Movement Coach, Construction /trade work. Stoke Provider!
Instructor Certifications
PMBI Level 1
Favorite Type of Terrain
Loamy and Rowdy AF!
Favorite Post-Ride Beverage
Icy Yerba Mate'
Riding Tip
Think like a surfer on your bike…flow, carve and pump for speed and look down the line so you can hit that next section!
Favorite Riding Partner
Meg aka Rootswise
If you could live anywhere in the world, where would you live?
BC…(Vancouver Island especially) or New Zealand.
Follow Skye on Instagram @mocean3six5.
Looking to ride with Skye? You can find him instructing at one of our many clinics in Oregon and California.