Living just outside Philadelphia, Skip enjoys a huge variety of trails to ride and teach on. He firmly believes that as long as you are smiling at the end of a ride it doesn't matter how long, fast or far you went. Smiles = miles.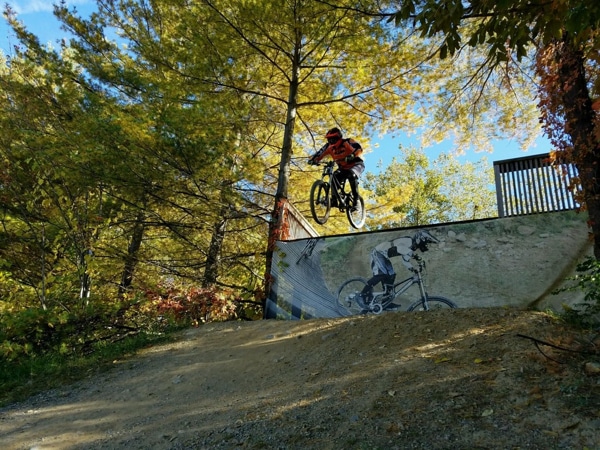 Home Base
Fairless Hills, Pennsylvania
Other Gigs
Bike shop life and woodworker
Instructor Certifications
BICP Level 2
Favorite Type of Terrain
Fast flowy, techie downs, log ride/over type features.
Favorite Post-Ride Meal
pizza and beer …or almonds, banana, protein recovery shake and water..depends on the day!
Riding Tip
If you aren't pedaling, level pedals… oh and cover those brakes!
Favorite Riding Partner
My buddy Ruben as we like to ride the same stuff.. and Boston Dougie because it's always fun when he's around.
If you could live anywhere in the world, where would you live?
New Zealand…it's beautiful.
Follow Skip on Instagram @skip43.
Looking to ride with Skip? You can find him instructing at one of our many clinics in Pennsylvania, New York, and Delaware.