Shelly moved to Salt Lake City 15 years ago to restart her love affair with skiing and ski coaching. Mountain biking was a natural extension to enjoy the outdoors as the snow melted. Shelly started out running the children's summer bike camps for Park City and when the kids started outriding their parents, the parents wanted in! Shelly believes there is a strong correlation between movement analysis on skis that directly relate to movements on the bike. There is nothing more rewarding than giving people the skills to have freedom on their bike and enjoy the outdoors.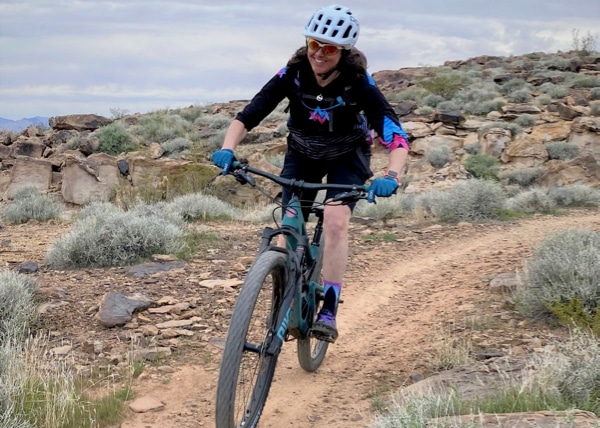 Home Base
Salt Lake City, Utah
Other Gigs
Alta Ski Resort – Instructor
Instructor Certifications
PMBIA, IMBA, NICA, PSIA
Favorite Type of Terrain
Technical sections that make you think!!!
Favorite Post-Ride Drink
A Frosty IPA
Riding Tip
The smoothest and fastest riders are moving the most…. don't lock up. Stay fluid
Favorite Riding Partner
Anyone who likes to chat on the grind up and shred on the way down.
If you could live anywhere in the world, where would you live?
Utah has it all! I am right where I was meant to be.
Follow Shelly on Instagram @wedgeshelly.
Looking to ride with Shelly? You can find her instructing at one of our many clinics in Colorado and Idaho.